Love in the Time of Corona
Dating when you can barely see people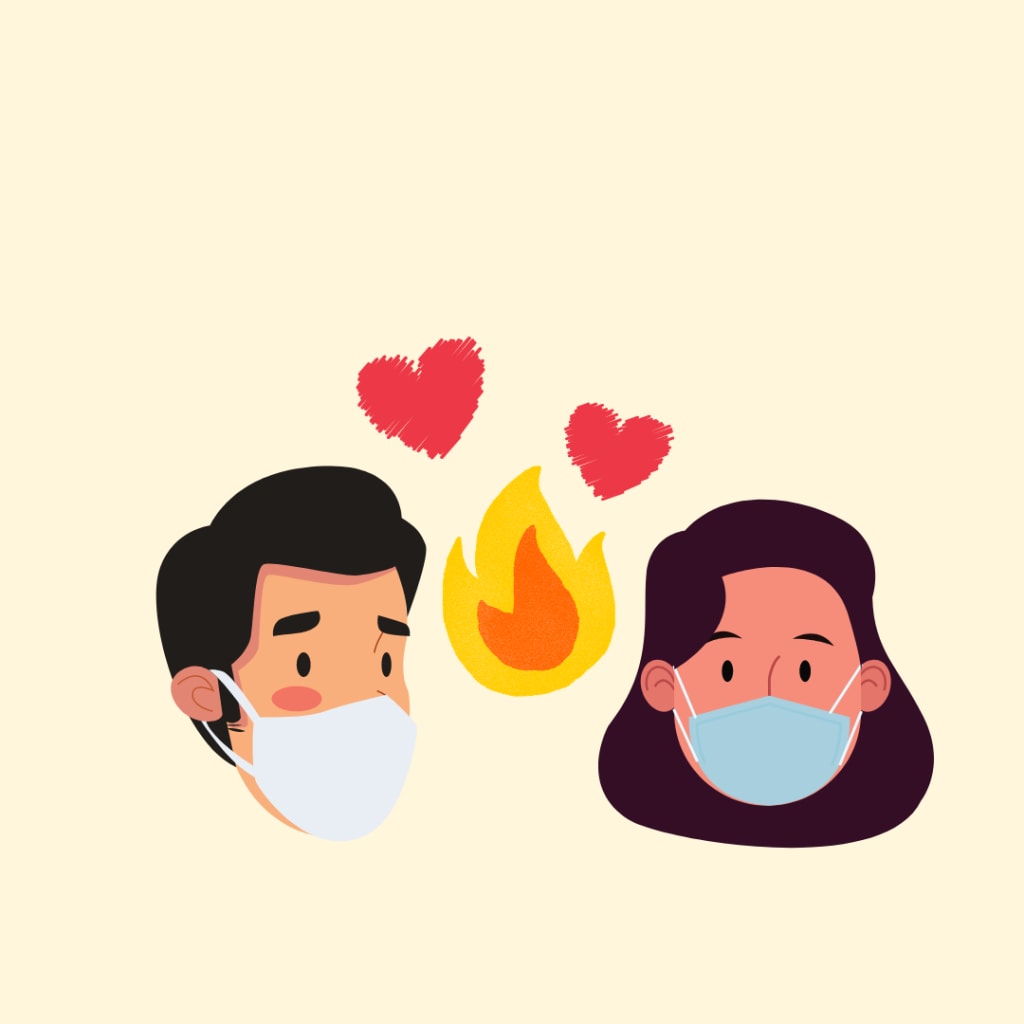 Just before the Covid-19 outbreak hit its first lockdown in Australia, I tried out online dating. I tried sites like eHarmony, OkCupid and the nefarious Tinder. It was no worldwide pandemic, but it was definitely good practice for testing boundaries, washing my hands clean of expectations and raising my standards from some of the scum that was out there.
It was a pretty polarising experience; I had some nice dates, met some interesting people and ate a lot of fried chicken - which, given my Tinder profile, was exactly what I wanted for dinner pretty much every few nights.
That said, there was also some real questionable ones, the kind that made the way people navigated Covid...unsurprising. When I say that, I mean not understanding simple concepts like "social distancing" and basic courtesy and cleanliness. Really made me question common sense and decency.
Online dating was dirty, sometimes in the fun way, but more often than not it was unrealistic expectations, unpleasant scenarios and a lot of misinformation. I'd get home sometimes and just want to wash my hands of the experience, nothing like getting creepy messages or requests to make you want to self-isolate.
Some highlights include; a guy that was a children's performer who on the drive to dinner decided I needed to hear how he was "above average", he looked it up. Needless to say, Creepy Spiderman did not get to go near my friendly neighbourhood. Likewise, a guy who decided I was his soulmate after a few days of chatting before we even met in person, then promptly squashed that idea when I asked him to meet me before making that call - how unreasonable of me, he hadn't even bought me fried chicken yet.
After a few months of hit and miss experiences, I was about ready to call it quits. In one of my restless nights, I found myself swooshing through Tinder, just having chill conversations with people who seemed pleasant enough.
I matched with a guy who had some dopey but fun pictures, his profile promised he would compose dramatic music while I walked. That was an alluring promise, so I messaged him.
Almost a year later and I still haven't gotten my dramatic song to walk to but here's hoping. In the early stages, we barely were able to go out because of the lockdown, but I think if 2020 taught us anything, is how people cope with absurdity and how to make the best of it despite the struggles.
I'd already been cutting off from the world to preserve some of my sanity after my series of missteps in dating, so when I met a fellow ambivert, gaming nerd it was a no-brainer. But more than that, how we chose to take our relationship, to see where it went, despite not being able to court in the traditional sense was a weird advantage.
Covid isn't going anywhere anytime soon, but learning to go through the motions and making do, being creative with socialisation and dating is something we gotta get used to.
Now more than ever, how people choose to cope, treat others and respect others boundaries and health needs has come to the forefront. While it is definitely not an easy time for interaction, it's a great time to see how people react when they are thrown for a loop, how they treat others during this process and what they choose to do to make their lives better throughout the process. Consider these things, if you're looking for a relationship, or even a one night stand, you need to know how people react and adapt, it makes a huge difference.
I can only imagine how difficult the dating scene is now and how it's managed but it isn't impossible and remember, even if you have to isolate, you can still meet people...just maybe not in person, for a while.
dating
Mental health advocate, game designer in training, cosplayer, pink-haired pixie and iced coffee enthusiast.
Receive stories by Pix-E-Dust Digital in

your feed