Long Distance... Pt. 1
The Battle Against Time and Distance for Evan and Kendall Part 1!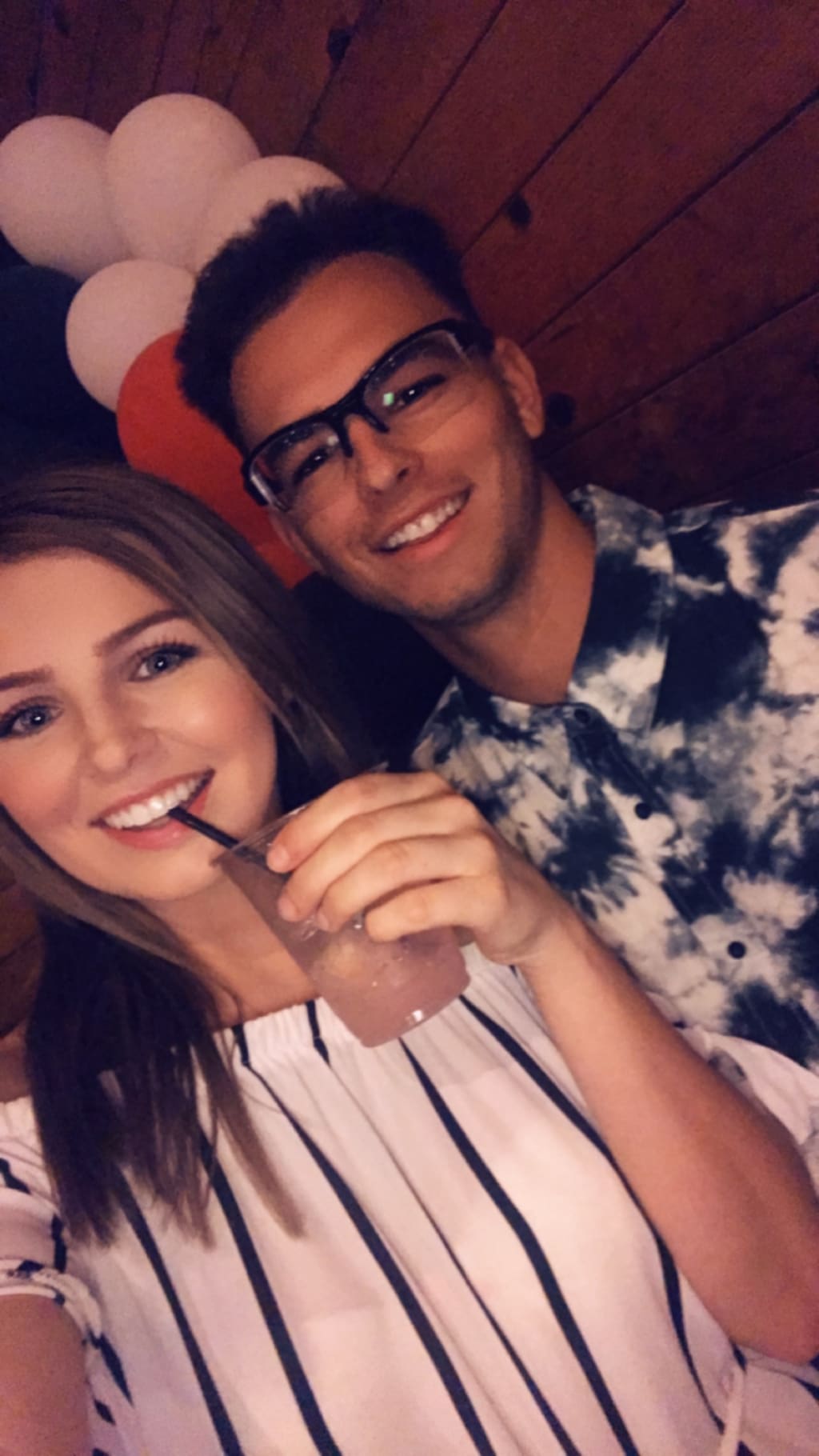 Evan and Kendall, June 2018 
Long distance is something that many attempt and few succeed at. This is my boyfriend Evan, he is 22 and I am 21. Recently I have been struggling to find topics to write about, then it hit me. I have been writing little pieces here and there in my notebook but never thought about publishing them. So here we go with part one of the series, we recently began a long distance relationship and although it has only been three months, it has shown us both how hard it can be. First, a little history!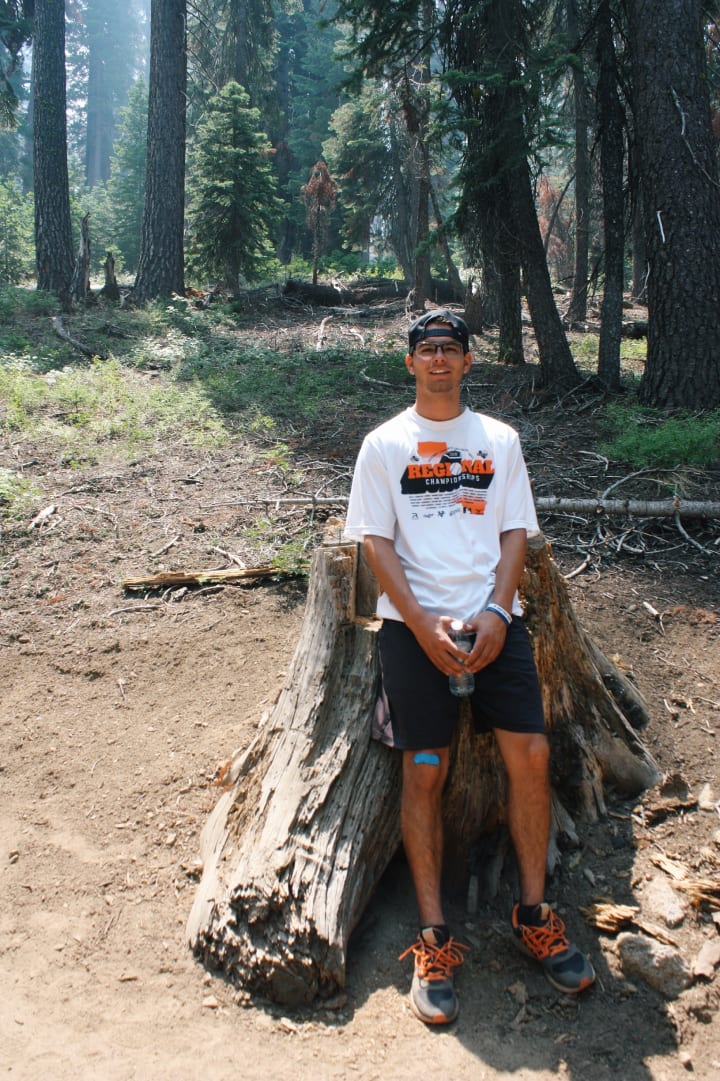 Evan Sagariballa, 22 years old, from Kerman, CA. Evan played many sports growing up, football, basketball, baseball. All the way through high school he was very active. He decided the path to follow after was baseball. Evan played baseball at Reedley College as a pitcher for three years, two active, one red shirt. He sustained an injury his second year that required surgery on his shoulder. He wasn't sure if he was going to play again but he overcame the odds and was back on the field in no time! During this time he studied hard, earning credits toward his dream degree, Elementary Teaching. After year three, Evan was certain he did not want to play anymore, just wanted to go to the local university and finish his degree and really start life. However, being the determined person I was, I pushed him to keep going because I know he would have regretted it if he didn't. Evan found himself with a full ride scholarship to two different schools, and partial scholarships to several others. He was so shocked, after a lot of thinking and analyzing he made his decision. Evan announced he would be attending York College, Nebraska for the next two years to continue his education and play baseball. This presented many many challenges, but in the end Evan knew it would all be worth it. This is where he is currently at in life, he moved to York and is almost done with his first semester.
Kendall, this is me, and how my hair handled the Nebraska weather! I am 21, grew up in Auberry, CA. I played sports growing up and through high school. Basketball, tennis, track, and swimming. I also showed steers in FFA. I loved basketball more than anything, decided to continue playing after a very successful high school career. I was part of the team at Reedley College. I sustained an injury my freshman year that ended my athletic career completely. As bummed as I was I took it as a sign that i was meant to do other things in life. After this I moved away to Merced, about an hour and a half from home where I was living and working a steady job. Now I am back in my hometown working and continuing my education online to get my degree in business and interior design. I work several jobs that keep me very busy, as well as maintain an active ranching life. My family holds 3 cattle ranches that we run cattle on year round!
Our Story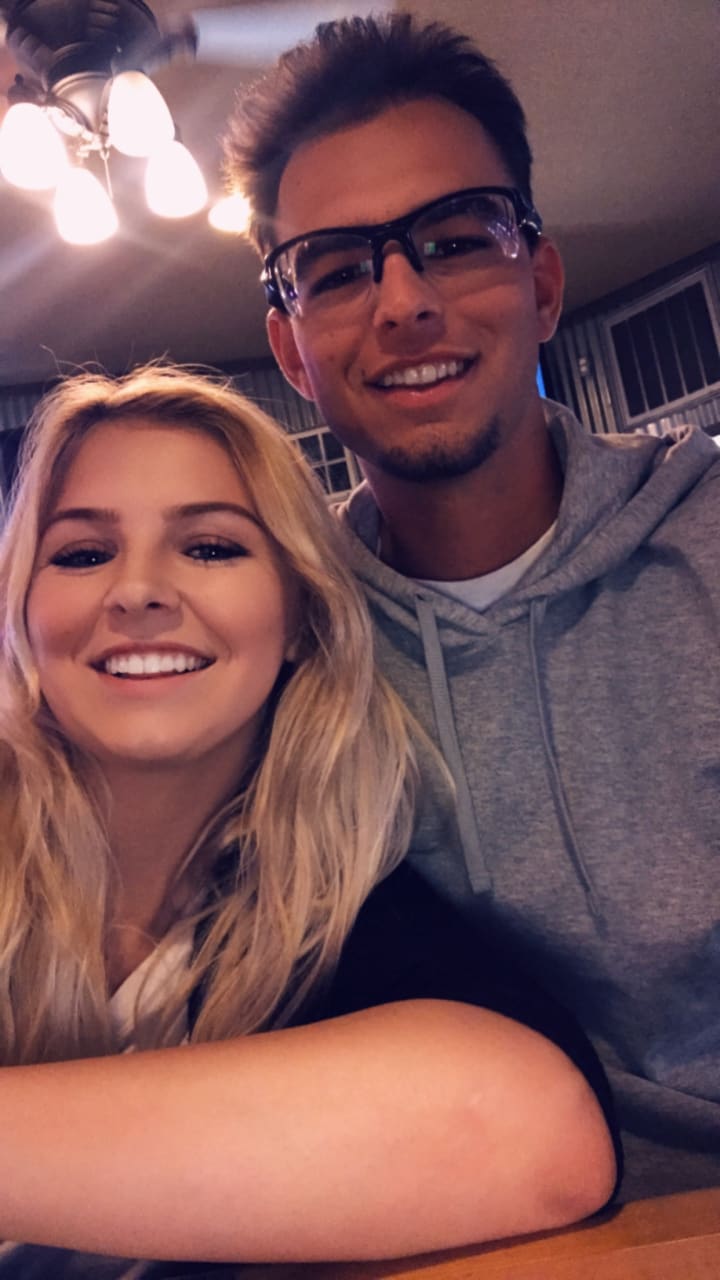 Evan and I have known each other for several years, we first found each other our junior year of high school, 2014. We attended different schools, competed against each other, so neither of us had any feelings, or so I thought. Evan had an attraction, but also thought the same as I did, so he ignored it. However we knew each other, he was always super cute to me! So time went by and I decided to move on and not think about him, as did he. It wasn't until after we graduated and ended up at the same college that I really considered having feelings for him. We had a morning class together, and as far as he says, he always stared at me hoping I would see and say something. However we must have just been opposite because I would often glance over at him and he was doing work. Then I got hurt and was on crutches, so he never had the courage to go up and talk to me, and I was clearly focused on other things. Fast forward two years, Evan and I went separate directions in life, and I had completely pushed away the idea of him. Evan on the other hand, decided that if we were supposed to be together that life would give him one more chance to talk. January 1, 2018 Evan had finally worked up the courage and texted me. We talked a couple weeks and I was set on not pursuing anything with him. Ignored him for a few days but he was very persistent. I finally gave in and hung out with him a few times and it wasn't long before I changed my mind. We started dating and now it has almost been a whole year. We love each other a lot, have a very strong relationship. August 16, 2018 he left for Nebraska and now we are doing the long distance thing! Our strength has gotten us through the first three months, I have total faith we will be fine.
Tons of people have their opinions on how long distance works. We have had so many relatives and friends offering advice! Evan and I haven't really listened to it much, we know that with trust and our love that there is nothing anybody can say that will change anything. We have formed a very strong and trusting bond. Plus while staying busy with work for me and school for him it makes the days fly by! Now to say it has been easy would be a lie.., It is most definitely easier than it use to be for couples, now we have Facetime and things like that. I still write letters to him, some that haven't been sent, some that got lost in the process and a few that arrived to him. We both admire the old fashioned type of relationship so we still do things like letters, cherish the phone calls, and we still Facetime as much as we can. It is weird for me to not have him here, we use to do everything together, those random adventures and late night drives. Now I have decided to focus on my health due to an illness I got a little before Evan left so that occupies all that time. It takes a lot of trust to be in a long distance relationship. You don't know what they are doing or who they are with, but that trust eases your mind knowing that they love you and would not do anything to sacrifice you! We are in different time zones so often he will go to bed way before me and be awake way before me, this alone has presented some challenges, but we decided on a routine that we try to follow that benefits both of us. Then you get the days where you miss them like crazy and everything seems like its falling apart. Distance will make you think that things are failing and that you are holding them back from growing in life. We have been apart for 67 days, a total of 92 before we see each other again. This time is a short amount, but soon it will be much longer, I am very thankful that he gets to come home for Thanksgiving! There are currently 24 days until he gets home and I am beyond excited!
Sneak Peak Pt. 2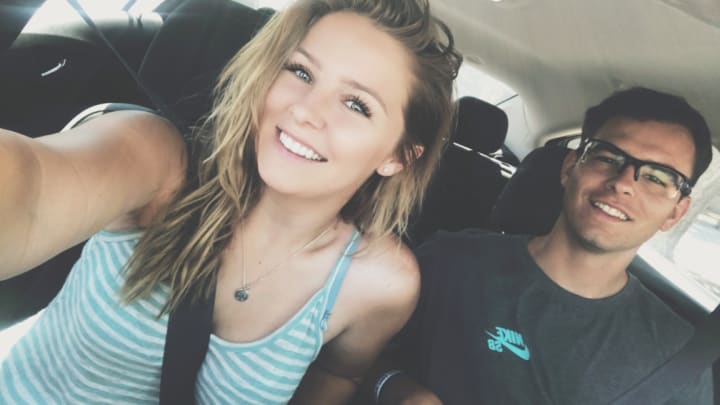 November 16th is when my sweet Evan is coming home, I cannot wait to have him in my arms again. I am going to video the entire thing so that will be part two of this series. We have some surprises set up for him as well so I cannot wait for that day to come!! I will share all of the details and videos that we take, each surprise and then saying the hard goodbye again. Stay tuned for part two, it is going to be so awesome!!