Letter to My Best Friends
Love You Guys!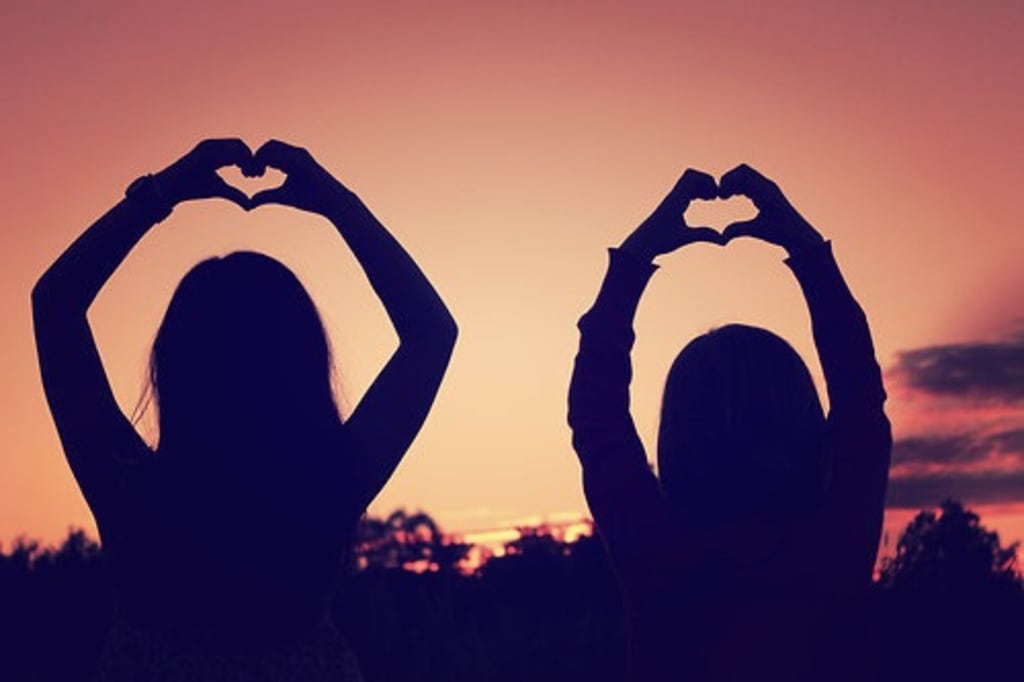 Zoe - We've had each other's backs for over a year now, and I wouldn't have survived Senior year and Panera without you. You know things about me that no one else does. I trust you the way I trust very few people, and I hope when you move away, the distance doesn't get to us. I doubt it will, but you never know. I know you'll have so much fun at USF, and I want you to party it up, but be careful at the same time. I will come to visit you as soon as possible. I'll come crash at your place for a weekend, and we'll have so much fun. I can't wait for your 18th in a few weeks. We're going to go to the club and get a matching tattoo! I want to come to see you graduate so bad and I hope that will happen. If it doesn't I need a lot of pictures; otherwise, I'll be pissed! I will miss jamming out in the car and dying at the gym together. We have so many jokes, memories, and laughter. You're so supportive of me and give me great advice. I know whenever I need advice on something, you're one of the first people I go to. I want you to know you're beautiful, smart, and so caring. There is nothing I wouldn't do for you. I was gonna try to think of a memory that we have but the only one that comes to mind is whenever I brought us Dunkin Donuts into second period. I love you, ZoBo!
Emma - Em, I have so much to say about you too! I can tell you absolutely anything. I know you're always there for me, judgment free. We have way too many laughs together, whether it being at Panera working on the line together, or in school. I know I can cry to you about anything, and you somehow make it all better. You have gone through so much pain and you still have time for me and all of your other friends. I look up to you because you are caring, strong, and beautiful. I hope you know I'm always here to listen to you laugh and cry. I'm so happy you asked me if we had Psych together because if not, we wouldn't be where we are today. We wouldn't have met Ziara. I wish I had known you longer because we could make so many more memories. Thank you for being my backbone, thank you for always helping me through everything, and guiding me in the right direction. I love you, Emmy!
Victoria - You're the friend who knows exactly what to say, or not to say, without me asking. You're so crazy, Em and I love it. You make the ugliest faces, and it's the funniest thing ever. I can't even tell you how many screenshots I have in my gallery of you making funny ass faces. When me, you, and Emma work together on the line, it's a mess. That's probably why they don't deploy us on there very often because they know ticket times will be hell. You're the one who wakes me up at 7 o'clock in the morning when you have to go to work and I'm just trying to sleep in. You're the one I'm jealous of because you're thick as hell. And as Justin Bieber has said, "that should be me." You stick by my side when others decided that I'm too much to handle. I want the best for you, and for you to be safe. I know you've been partying it up lately, but as long as you're safe about everything, I'm happy you're happy. That's all that matters. Thank you for sticking around.