Learning to Trust
Because sometimes it's hard.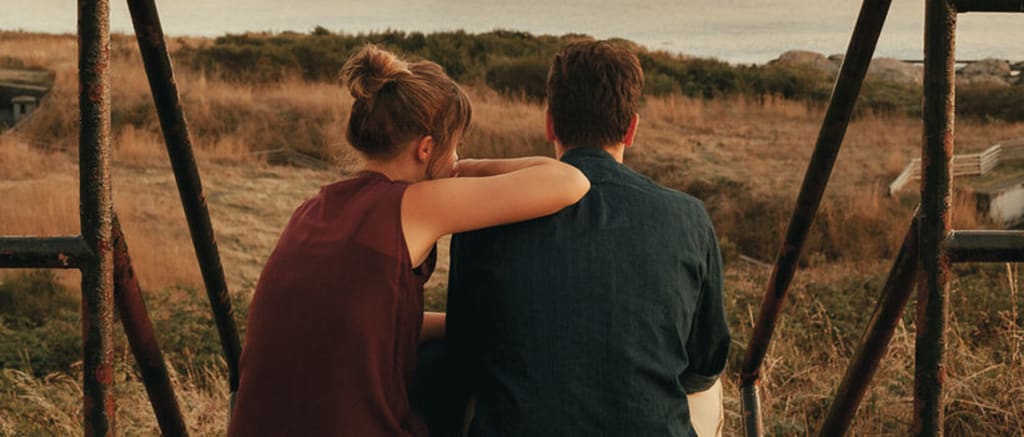 At six years old I knew the glances that my father made at other women who were not my mother were questionable. By the time I was in fifth grade, I knew what online dating scams looked like and kept listening to my father talk about women from other countries who would 'take me shopping' and 'daddy really liked'.
When my parents discussed their divorce with me, there were no questions about how I felt. Who I wanted to go with. There was a lot of 'don't tell your mother' and 'don't tell your father' conversations though. I never entered a courtroom, they finalized everything without me really knowing the full details. I just remember packing my things and moving to another town with my father where I knew no one.
While the divorce was happening, I looked at my siblings who were all almost a decade older than me. I saw my brother fooling around with daughters and joking about hooking up with their mothers. Another brother walked out of our lives and married a manipulative woman who he later divorced. My sister left for the carnival instead of graduating and when she came back once, she met a guy who took her to a different state a few weeks later and to this day they are still in a semi-verbal abusive relationship.
In my transition from junior high to high school I met a boy who told me he wanted to get married three months into the relationship. I wanted to break up with him shortly after that because I didn't believe in marriage talk that young. Often he would threaten he wanted to commit suicide and that I was the only reason he was living. I stayed with him for fear of his mental stability. We dated for ten months before he broke up with me. It was a week before Christmas. I cried, because I felt that was what I was supposed to do, how I was supposed to react but I didn't care. I was thankful in truth. I just wanted to be alone.
It was my sophomore year in college that I met my current boyfriend. During this time I thought we were just in the fling stage, a couple of hookups here and there, but a few weeks into meeting it started to become a bit more serious. He was a junior and wasn't looking for the casual hookup, he wanted something a bit more emotional and shockingly, I was okay with that.
There was a part of me for years that always thought about dating, but I really didn't get the concept of having to share myself with someone else. As an introvert, I like my alone time. I don't need to go out all the time and I favor my laptop over most people. He came into my life as this bundle of joy, literally. He's a social butterfly that was easy to lose in the crowd at a party but would always return to my side to hold my hand and introduce me to his abundance of friends. Being handsome and funny, there were many times I questioned why he ever payed any attention to me when there were always more appealing girls around him. At first, I thought he was just a flirt, a little heartbreaker that would end up leaving me in the dust.
The beginning of our relationship was like the movies, it was blissful and full of happiness but when it came down to the late night conversations I knew that we were treading waters I had never been in before. The first time we talked about my family in depth, I talked about my father. To this day I can still remember the glint of frustration in his eyes after I told him how he cheated on my mother. How I was so afraid of this relationship and how I was still learning to be with him.
When you mix trust issues with anxiety you have purple hands that slammed too hard too many times against the floor while gasping for air, trying to get help. Clumsy fingers that only knew how to click on his name to call, only to get no answer for an hour. A text with the simple word 'help' that didn't get read for hours. When you dial his number once more and this time it's off and he doesn't get in till after three in the morning and you're at the point where you can't do anything but convulse and throw up. In your mind, you're afraid. The demon inside your head whispering all the despairing things that could be happening while he doesn't answer your calls or texts. 'He's cheating', 'he's with the other girl' and 'you aren't worth his time, you annoy him'.
And when he finally gets to the room and sees you, he's hesitant at first, assessing the situation before finally coming to your side. He makes sure it's okay to hold you, to ground you as he whispers to not disturb you. For an hour, if not longer, he's by your side and you feel like a damn fool when he asks you what happened and all you can choke out is, "you didn't answer your calls". After a long pause and a small sigh, he holds you tighter and apologizes. But the worst part is that this isn't the first time you've let your mind control you and take over. You feel guilty, but it's hard. He's the only man in your life that's ever shown a steady and sturdy affection to you and he has his own faults too. Sometimes he doesn't understand how you feel and that's not his fault because you have times understanding yourself.
The thing about him is, even though I have all these worries he has shown me that nothing is going to change between us. To the me that has only seen faulty relationships and cheating spouses, he has patience with me. For me, my biggest fault was always comparing what I saw to what I had. I never had another model to go off of. Instead, he has shown me the right model. It isn't always pretty, there is going to be problems but we work through them together. I can honestly say in the time we have been together, I have not only strengthened my trust in him, but also people in general.
Trusting people is a hard thing to do when you've seen a lot of toxic and messed up relationships, but I think it finds taking that one person to help you understand that not everyone is bad.