Latched On
A Dysfunctional Relationship Process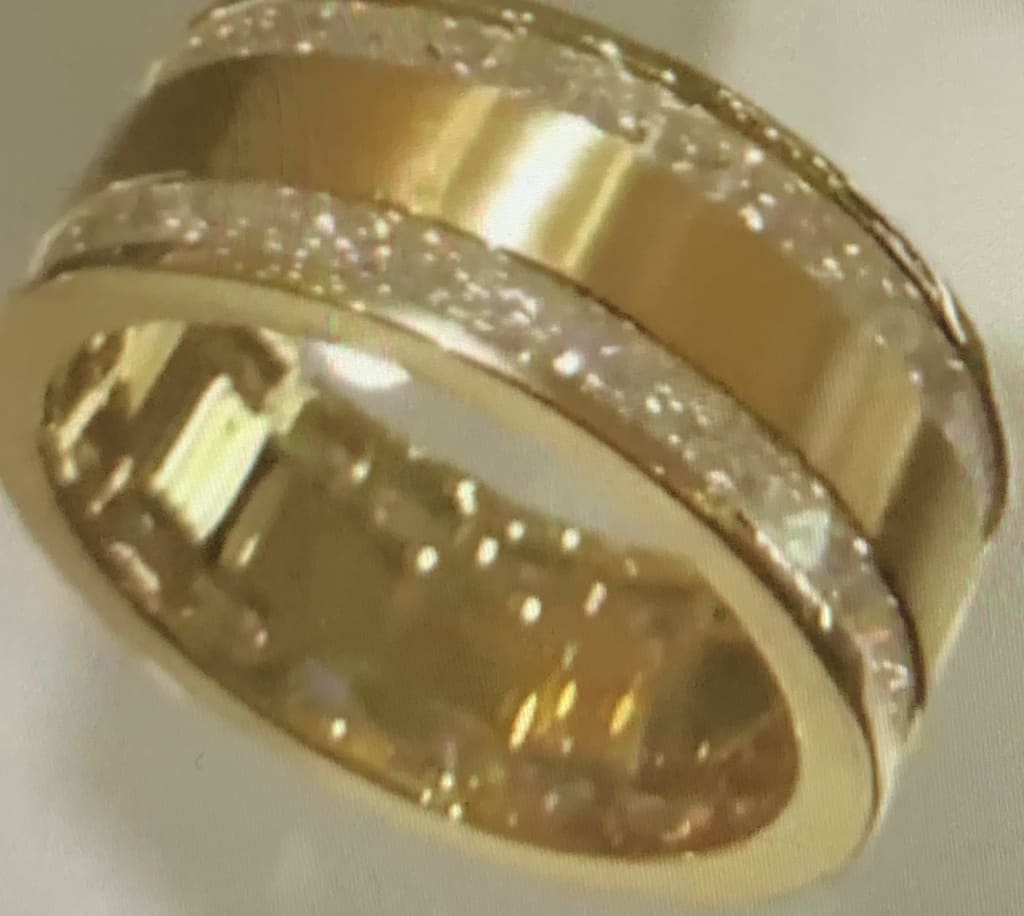 When you discovered me wearing a blue two-piece pantsuit in Walmart at midnight that abandoned day, YOU LATCHED ON. You wanted to know if I could get your boyfriend of seven years a job with the Department of Homeland Security even though he was married for 32 years, YOU LATCHED ON. We talked for three hours outside of Walmart and finally exchanged numbers because I needed to switch hips.
YOU LATCHED ON and called me before I made it safe to my car and said, "I am leaving to go to Dallas for four days, I would like to see you when I return."
YOU LATCHED ON and called me two days later complaining about your married boyfriend's nasty habits. I promised that I would call you back later that day to detach from the drama, but YOU LATCHED ON and called me begging to see me the next couple of mornings once you returned from the airport.
I tried to shake you loose and explain that I don't date people that are dating people. YOU LATCHED ON and said, "I love my married boyfriend, can you come over on Friday and council us because we're living a lie and want to make things better."
As I rang the doorbell not knowing what to expect of such a HAM (Hot Ass Mess), YOU LATCHED ON with a hug, smile and addictive curves with your nipples protruding through that grey, two inches above the knee, belly-protruding sundress. As he explained that you were inattentive to duty, YOU LATCHED ON by keeping your eyes fixated on me. You became frustrated with his career and the promises to leave his wife, and you wanted the moment of reality to come to a close. As I quickly grabbed my pen and notebook that rested under my chair and rushed to the door, YOU LATCHED ON and requested that we do lunch as soon as you pushed him out the house a few minutes later.
As the cop started putting on his uniform, he rolled his eyes at both of us and departed with his bulletproof vest in hand.
Pushing his feelings to the side as if he was a piece of paper blowing in the wind, YOU LATCHED ON and said, "I would like you to be girlfriend, I'm tired of being a mistress and I'm looking for a sexy piece like you."
I pushed aside your advances and made it clear to you that I don't do drama junkies, but YOU LATCHED ON and said let's go to dinner. I LATCHED ON after dinner, and we made it back to your place following great, euphoric conversations. YOU LATCHED ON when you invited me to your bedroom and your scent forced me to devour a drift of your perfume as I nibbled on your neck. As we made love to the 70s, 80s, and 90s-recorded sinful videos, YOU LATCHED ON when you screamed out that you were crazy about me from the few risky hours that we hung out. YOU LATCHED ON as I grabbed my scattered things one by one and headed for the shower. You stumbled behind me and started carving your nails in my back as I tested the temperature of the water. I immediately molested your headlights as YOU LATCHED ON harder, overpowering my thought process and wrecking all my relationship goals for the year.
You called me at work and we talked off and on for hours as I became consistently unproductive. I detached from the tenth phone call, stating again, for the third time, that I didn't want to partake in such a messy situation anymore. YOU LATCHED ON when you begged and pleaded, stating that you were going to break things off with him and be the woman that I had planned to work hard for. YOU LATCHED ON when you gave him my phone number and he called, asking me not to interfere with your dysfunctional relationship, with a man that had no integrity. YOU LATCHED ON when you dumped a married man of seven years in an instant with no trace of guilt.
He LATCHED ON harder with false tears, saying that he could not live without this toxic relationship and that I was ruining his life! YOU LATCHED ON when you deleted his number and blocked him at my request so that we could start on a train of illusions of what our reality of love was. I LATCHED ON when you kept having lunch with your ex boyfriend's brother and all his friends, making my already cracked esteem a matter of joy for you. I LATCHED ON when you constantly chatted with all his friends, making him jealous of your new casualty. I LATCHED ON as we argued into our second month about your constant need to still hang out with the friends of your ex lovers! YOU LATCHED ON as your lack of empathy distorted your reality as you hugged, kissed and rubbed on my neck, as you continuously did what you wanted to do in spite of how insecurity leaned on me. YOU LATCHED ON with an, "Awww Baby," as I snapped on you for having breakfast with the reverend of the church as his mistress passed the syrup around to one of the members.
I LATCHED ON as your lack of empathy surfaced again in the third month. As we moved on all fours into the sixth month, I LATCHED ON and asked you to move your lack-of-empathy ass into my fear-of-abandonment domain. YOU LATCHED ON and planned the entire move and rearranged my semi-permanent residence until I had to consistently ask you where my work socks were. I LATCHED ON in the eighth month when you said that you felt unwelcomed, and your lack of empathy to put yourself in another's shoes made you feel as if you were a burden on my household. I LATCHED ON harder and forced you on me against my will to not leave because my fear of abandonment issues superseded my need to be in a healthy relationship. YOU LATCHED on again and the temporary insane process started again once the kisses on the neck took charge of the process. YOU LATCHED ON when you started throwing out my old things and making room for your selfish things without my permission.
My ADHD high became rebellious and I LATCHED ON when the tears rolled down your face and I felt the need to apologize for the 19th time and had no idea why. I LATCHED ON to keep the peace in our toxic environment. I LATCHED ON a day before Valentine's Day when you called me 32 times after I left my phone in the car. As I walked into the dim garage, suddenly, familiar territory seemed unfamiliar once I stepped into the house, conducted a walkthrough and discovered that you had move all your things out. And when you know who (lack of empathy) reared its head, I LATCHED ON, begging you to come back to me and saying that I was sorry for leaving my phone in the car, because I was trying to surprise you with the many gifts I juggled in my hands that I had fought through an overcrowded mall to buy for you for Valentine's Day. YOU LATCHED ON again by moving all your 1000 items back into our "broken into a million pieces home" the following day. I LATCHED ON with a smile because my unempathetic baby was back and our pattern of illusion started all over again. WE LATCHED ON as we spent our one-year anniversary celebrating with an argument about me not coming home on time for dinner because I had to work late. I LATCHED ON with an apology for having to provide for the home by working extra hours instead of spending it with you.
WE LATCHED ON as we made love for ten l-o-n-g minutes and called it make-up erotic sex. Two months later, pictures disappeared off the wall, pieces of furniture s-l-o-w-l-y found their way in to your truck and I LATCHED ON, panicking when I lifted my head and saw that you were pulling off another "I'm going to leave you and move because I'm not happy here" process. I LATCHED ON harder when you moved back into your safe-haven adult daughter's home with her four kids because you lacked the mental resources to stay the distance in a shattered relationship. As I continue to sweep the toxic items under the rug, I LATCHED ON by remaining in a relationship with your sexy-ass, attractive smile as I prepared to relocate to Florida, and I asked you to move with me to start over in our blissful dysfunction of a relationship.
YOU LATCHED ON as you quit your $2,000-a-week job and migrated to the Sunshine State a month later with no plan for employment. I LATCHED ON as I tried to explain through your beautiful hazel eyes to look for jobs before and set up interviews so I could help you practice. I LATCHED ON as you convinced me and my poor leadership skills not to worry, saying that we would be fine as we signed a $2,000-a-month lease in a gated community with alluring palm trees and a body of water surrounded by a bird sanctuary.
I LATCHED ON as the arguments over our lack of money and poor planning ensued, while you stated that I was being mean and negative when I held you accountable in spite of the reality checks that were shoved aside. I LATCHED ON four months later in Florida as you packed up your 1000 items into your patient Ford Explorer again, because your inability to see that preventative measures, impulsivity, lack of empathy, and minimal mental resources to thrive in a healthy relationship were the reasons all the financial resources were depleted. And I LATCHED ON and became a full-time car dweller because I was a love addict that couldn't detach from the drama junkie.
YOU LATCHED ON as we rolled into a new long-distance toxic relationship for two more months, and after almost three years of LATCHING ON, I was forced to detach when you called and stated that you have LATCHED ON to a new victim, JUST LIKE THAT!
dating
About the author
I am a middle class Car Dweller with a decent job who gave up her house to live in her car once both of her kids grew on to college.
Reader insights
Be the first to share your insights about this piece.
Add your insights