Keeping Halloween Alive in Adulthood
How Social Media Can Make Us More Social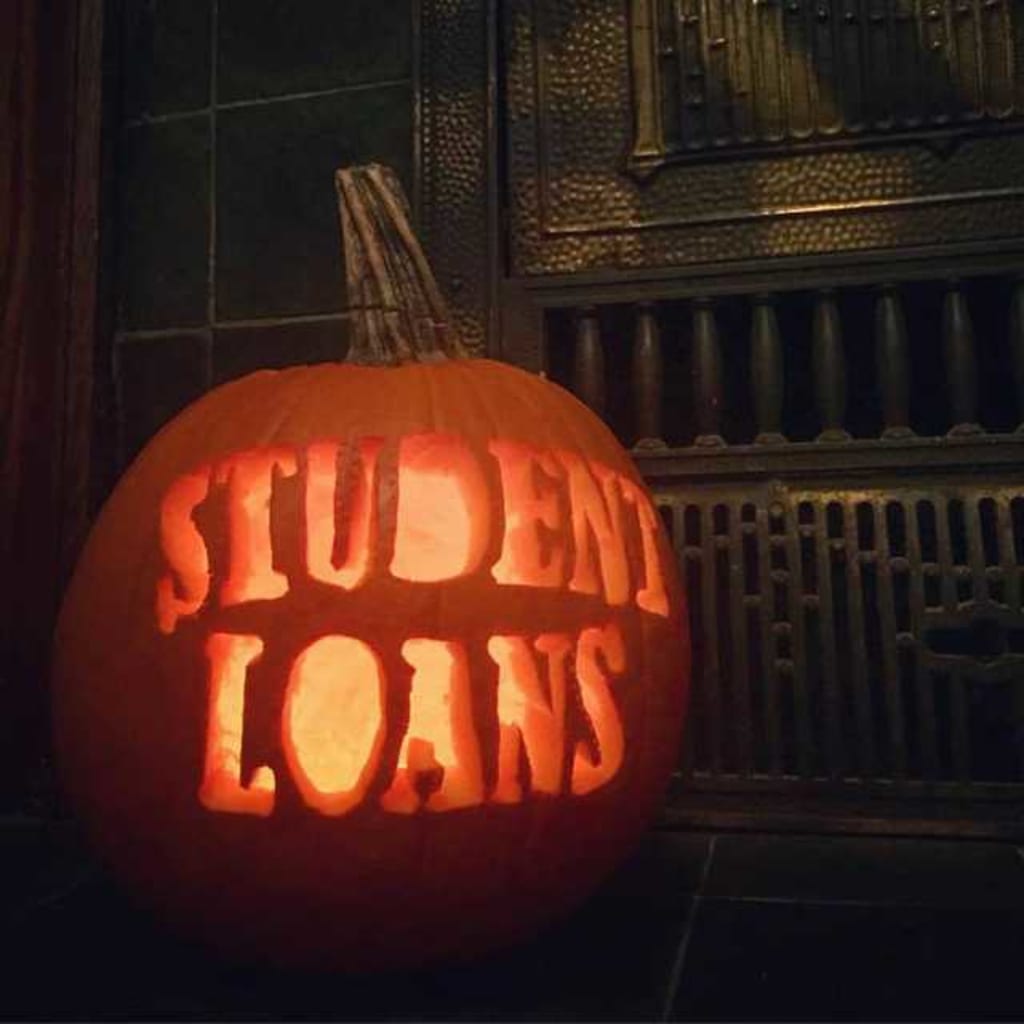 Scary, right?
As the leaves fall and crunch under my feet, I can't help but start lighting fall's eve scented candles and curling up with my favorite scary movies. But I feel a bit somber this time of year, because part of me misses the halloweens of my childhood. Those crisp eves where I fought with my mom because I didn't want to wear a jacket with my cool witch outfit while out trick or treating. I miss running around with my friends around the neighborhood that wasn't usually this alive at this time of night. I miss those dads that got really into hay rides and ran one for their suburb. I miss the friends whose birthdays were around Halloween so they always got Halloween-themed parties and parents would make mud pie with gummy worms because it was more creepy.
Now that I'm firmly in mid-20s and knee deep in paying my bills and not having children, Halloween can be kinda hard to celebrate. I'm getting to the age where most Halloween parties are reserved for Instagram celebrities and parent groups. And sure, I could watch scary movies on the off chance I don't hit the bed right after work, and I do, but it's not the social stuff I crave from childhood. Then one of my friends had the amazing idea to create Spooktober, or Creepy Secret Santa.
I was invited to the Spooktober Facebook group and read the rules. $20-$25 limit, Halloween gifts, be nice. My friend supplied a survey about Halloween-related items like skeletons, witches, and wolves (oh my!) and if you liked/disliked/or felt indifferent about each item. There were so many options, and I found myself imagining what I'd get from my secret spook, especially since there were over 100 people in the group. The possibilities were endless. I was matched with a woman I didn't know (a friend of a friend) and given her survey answers.
Suddenly, I felt the wonder I'd lost from trick or treating with my best friends. I started looking through her public posts on Facebook and was very thankful when it showed that she posted publicly and regularly about stuff that she likes. She has a dog that is weirdly a lot like my own; an older, black and white Jack Russel mutt that she loves very much. She's a big animal rescue advocate. She likes coffee, and she's a Hufflepuff. I started brainstorming, and offered a suggestion to the group.
"We should do unboxing videos when we get our gifts, so we can all see what each other got!" It added another social aspect that adults don't get to experience very often with work and kids and school. So we agreed to share our gifts and went back to planning. First I decided to draw a sketch of her dog with a cauldron and a witch hat. Then I went on Amazon and looked through the Halloween decorations. I kept her survey answers pulled up in tandem with my web browser to quickly check preferences when I forgot (because I was doing this after a 10 hour shift).
I found a bat costume for her dog, that had a comfy harness since she was an old girl. Then I found a Halloween-themed snow globe with a cute haunted house and black and orange glitter since she liked glitter and had a habit of seasonal decorating. Lastly, I chose a 30 pack of temporary tattoos that were also Halloween themed, since she'd missed the Friday the 13th flash tattoo sale she wanted to go to.
As I selected a dark purple basket to wrap it in, I found myself thankful that I had friends that wanted to make such meaningful events and wanted to include me. It was this feeling that really made me feel like Halloween was near, unlike the 90 degree weather, lately. So if you're feeling unfestive this Halloween season and don't feel like cleaning the house for a party, do you're own Spooktober with your friends or your mom group or your family that lives in another country and send your reactions to each other. Or egg your ex's house on mischief night, whichever makes you feel better :)