Jackpot On Dating Site
I was a shy 17-year-old when I met my husband by day four on online dating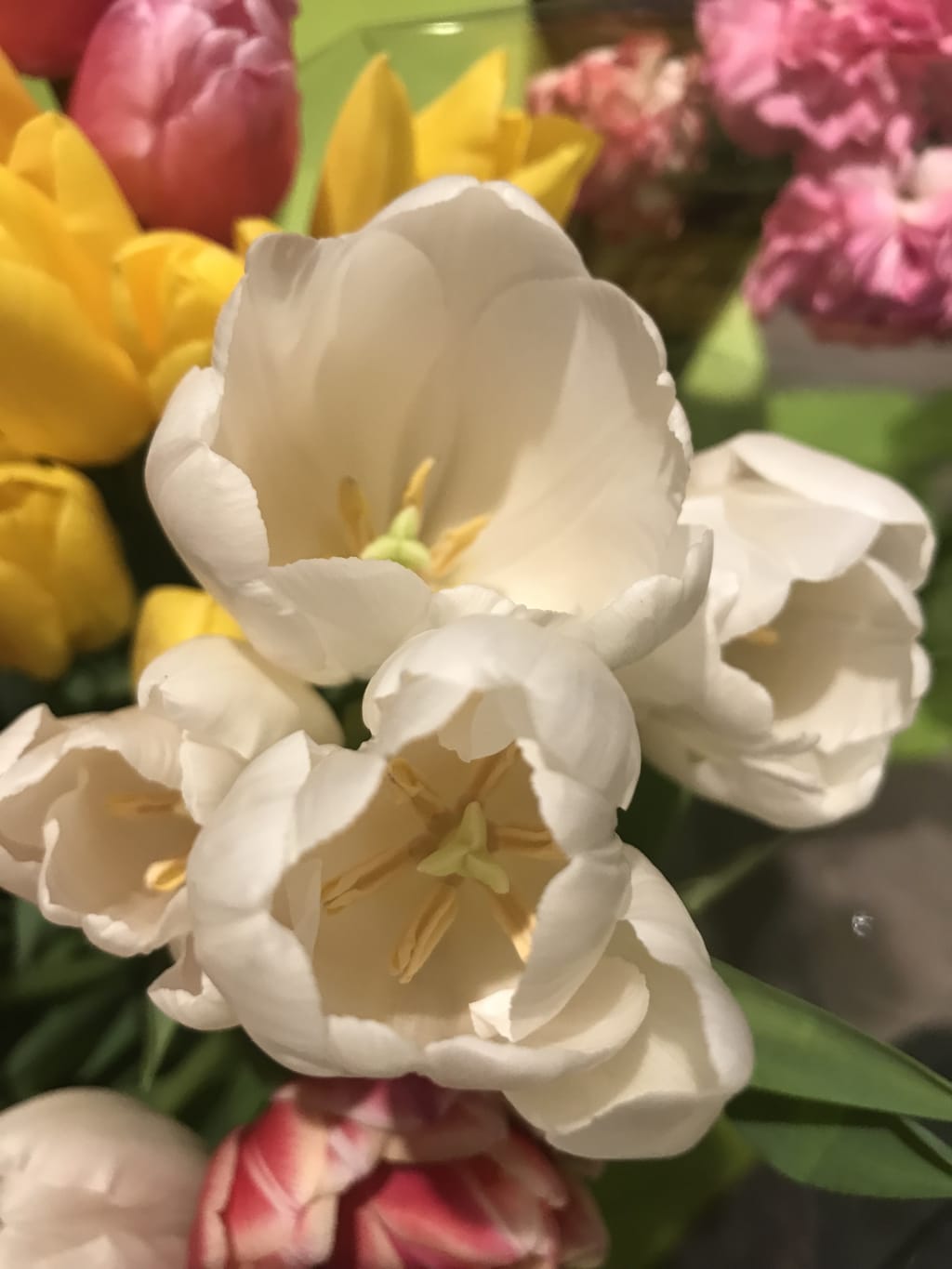 Getting into a relationship through a dating site, was "unnatural", "not serious" and definitely not in my criteria of romantic ways to find the "man of my dreams".
Today, when people ask me how my husband and I met, I avoid mentioning "online dating". I do this because "Online dating" is often either seen as "filthy", "fake" (hungry for "lust" rather than "love") or just "too easy."
As a six year old girl I romanticized how I will meet my husband. One of the many scenarios I imagined was that our first encounter would take place when I would be about 16 years old and visiting Vityazevo Beach, Russia for the first time. I imagined that at that beach, I would be down on the sand, wearing my strawberry printed bikini, dark sunglasses and reading a novel. My "future husband" would come up to me and compliment my sky blue eyes.
Not everything goes as planned. Unfortunately, I did not find a husband with superpowers, because he is not able to see from afar that the colour of my eyes are blue when I am wearing dark sunglasses. I also couldn't find that strawberry bikini, but I imagine that if I did find it, it would cover just one of my bum cheeks, did I have a second favorite so I could cover the other one?
To summarize my childhood fantasies, when it came to meeting my husband, it would be a fairy tale type scenario. A "prince" approaches me, falls in love, and marries me. Social media was always out of the picture.
Social interactions with strangers made me feel nervous, and hiding that awkward timidness was hard, especially around men. Which meant that even sparking a relationship was a major challenge. I was almost 18 years old, and still never experienced even the slightest attention from a boy. I was desperate for my first date, kiss, boyfriend and love.
Insecurities are nature, you take insecurities away, and what you got is something fake. Which is partly why I felt 'online dating ' was unnatural.
But, it was my flaws which were keeping me from meeting someone. Through social media I could at least hide my shyness behind the screen.
A few weeks away from turning 18, in mid Fall, I opened up an account on a dating site. I placed a blurry picture of my cat in my profile (as I was too shy to post my face). I groomed and adjusted the description of myself to seem like the "ideal" attraction, I could hide all my insecurities through the internet. Feeling confident and free, I began texting "hello's" to attractive guys. I got messages from several men. I was finally getting attention from boys, which made me happy. But, I was extremely upset and disturbed when I started to open those messages and see that mainly men would just be "hitting" on my cat or (I will be straight forward) SEX.
My husband replied to my "hello" (he was one of those people interested in my cat, but I made an exception). After two days of exchanging messages we got to know each other in person at "Starbucks," and talked for hours. The flaws that I tried to hide behind my screen were quickly noticed and to my pleasant surprise he fell in love with them, as did I with his. He was my very first date, kiss, boyfriend and love. The day we met in person was my fourth and last day on the dating site. We got married in less than one year of meeting each other.
The stigmas around "Online dating" are high. These types of sites are often taken advantage of. Even simply the title "Online dating" sounds as if the whole relationship evolves online, and relationships developed through the internet are questionable.
Despite all the downs. One way that "Online dating" has helped me was that I was able to hide my insecurities until I was ready to show them. So many people have found their second half through the internet. Just look at me, I would not have met my "prince" if not for "online dating". "Dating sites" are not perfect. They are like casinos, you either hit or miss. I hit the jackpot, and I will keep every bit of it. I am just one of the many lucky success stories.
My goal is to work on not letting the negative stigma of dating sites keep me away from sharing my story on how my husband and I really met... because otherwise I would have written an article on recommending everyone to go to "Starbucks" to find their "cup" of coffee to warm their hearts (Sadly, I am not a sponsor of "Starbucks.")
Finding love is never easy. Like any area in life, there will always be mosquitoes everywhere you go, and you can't swap all of them. It doesn't matter what way one searches or finds love, because it's the happy ending that counts.
dating
About the author
She is Canadian, young and dramatic.
Em's work is inspired by her life.
She writes whatever comes to mind.
Find her on Instagram @em.em.hehe
Reader insights
Be the first to share your insights about this piece.
Add your insights