J.E.K.
Sometimes things aren't truly meant to be.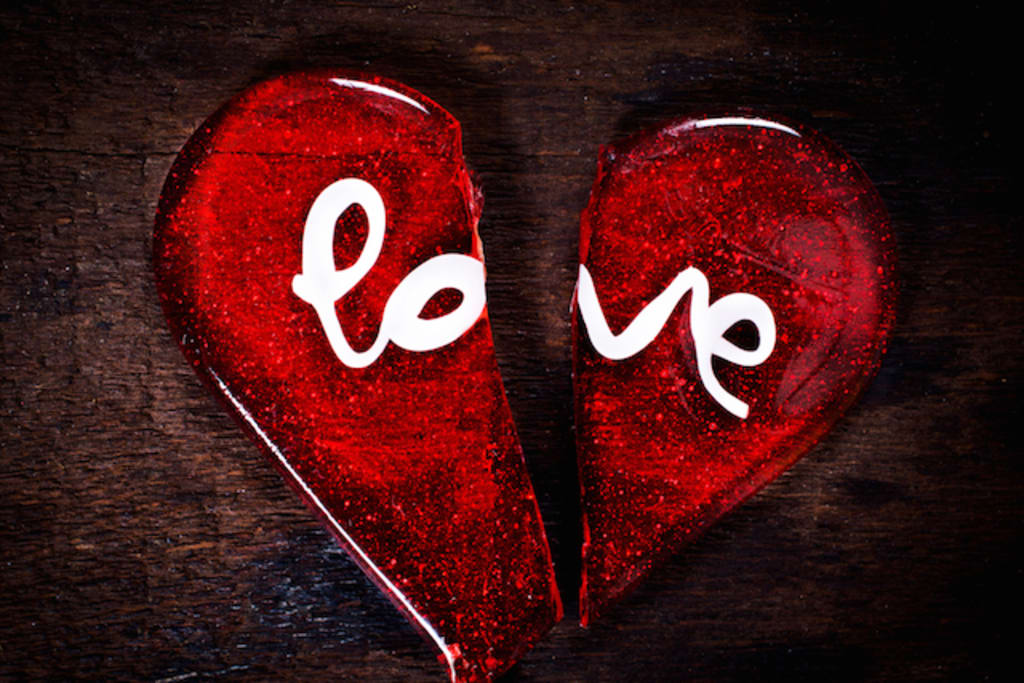 Always listen to your heart
The truth is I never loved you. I know you tried your hardest to make me happy and to give me all you had. Your efforts to spoil me did not go unnoticed. You fell in love with me the first night I met you, but I'm sorry to say I never felt the same way. I don't know if that makes me the bad guy or not. I don't know if that defines me as someone who robs people of love. I tried to learn to love you, but I couldn't get myself to do it.
There were so many things about you that any woman would have adored, cherished, and would have never forgotten if given the chance to be loved by you. I knew what I truly wanted when I met you, and you simply weren't it. Although you weren't it, I still accepted your advances and love just to see if my heart's desires would have changed due to the amount of affection, passion, and intimacy that was pushed onto me. I'm sorry things ended the way they did, but even though I wasn't able to reciprocate the feelings you had for me, you hurt me greatly in the end. Once that human life we created was discovered, I genuinely wanted to try for the sake of our child not having to come from a broken home. I pictured the two of us having a little family of three, and giving her whatever it was she wanted and needed in order to blossom into an incredible and talented human being. Together, you and I had the resources to bless her with such things. We could have ensured this child's future would impact hundreds if not thousands of people, but you made a horrible decision.
I hit my limit when I heard from everyone else that you had betrayed me and left me to suffer alone. You forced a burden onto me so painful and so distressing that I finally recognized my breaking point. You made the conscious decision to put your own wants and desires above me and our developing family. I still have horrendous thoughts that run through my mind from time to time, and they're embarrassing to vocalize.
I know it may not seem fair due to the lack of love I had for you, but you never knew my feelings for you were never there. I became the perfect actress just to keep our new family afloat. I sincerely tried, but I guess she seemed more appealing or attractive than I was in your eyes. I was growing everyday and wasn't the tight athlete anymore. For years I blamed myself for your unfaithfulness. For years I carried guilt and regret on my shoulders and nothing could suppress those feelings, but one day I woke up. I realized that even if I tried to stop you from deceiving me, you would have done it anyway on your own accord. I realized that I was the mother of your unborn child and I was superior to any female you lusted for because you and I intertwined our DNA to bring a baby into this world that was a part of you and a part of me. She was us, she is us, and whomever you chose over us while I was carrying your child isn't even an eighth of me darling.
She will never compare to the woman I am, and in the end I am grateful you chose a mediocre girl to entertain because the truth is... I never loved you.
Nilo Sinclair