Is Generation Z the New 'Greatest Generation'?
A survey of thousands of 16- to 25-year-olds from 30 countries across Europe during Covid lockdown reveals profound anxiety about their future, with 64% at risk of depression. Many are defiant, though, and determined to shape their own futures. Could Gen-Z be the new Greatest Generation?
Image by Meine Reise from Pixabay
For an aging Gen-Xer like myself, the results of a just-released survey of thousands of Generation Z young people across Europe made for sobering reading. It wasn't so much the numbers, though — which are worrying enough — but the personal testimonies of those affected.
The survey was conducted by The Guardian (UK) and several other high-profile media organizations across Germany, France, Italy, Spain and other countries. The survey sought to find out how young people have been affected by the Covid-19 pandemic and attendant lockdowns.
Gen-Z — loosely defined as anyone between 16 and 25 — is the least likely group to become ill from Covid, but has been hit disproportionately hard by the biggest educational disruption in living memory history, coupled with a surge in unemployment and the long-term effects of psychological harm caused by lockdown isolation. Gen-Z workers are also the least likely group to have benefitted from financial support for lost jobs.
The result, unsurprisingly, has been anger, but also defiance and a sense that they're going to have to carve out their own future. Today's leaders, politicians and decision makers have failed them, and they know it. There will be a price to be paid, and that price will have an effect on society as a whole — everyone, and not just Gen-Z.
Some social scientists have already written off the Covid Gen-Z generation as a new "Lost Generation," named for the social generation that came of age during World War I and, ironically enough, the Spanish Flu of 1918. "Lost" refers to the "disoriented, wandering, directionless" vibe of many of the war's survivors in the early postwar period.
Social movements are hard to predict, though, and just as hard to track. Gen-Z will probably prove no different in that regard.
Some outsiders — well, myself — in reading some of these personal testimonials, wonder if, in a strange and unpredictable way, Gen-Z might not be the new "Greatest Generation." The Greatest Generation were shaped by the Great Depression — sound familiar? It might soon be.
They fought in World War II — nobody wants another world war, but given everything going on in the world today, it's not the stretch it might have seemed only 10 years ago — and parented the Baby Boomers in the post-war years, then became grandparents to Gen-X (myself) and the millennials.
Who cares what young people think? (That may seem like a callous, stupid, vain, vapid and vacuous question, but don't kid yourself: There are people who think that way, and who ask exactly that. They have sizeable stock portfolios, own their own homes, consume anything and everything they can get their hands on, and don't much care what happens to you, or the planet, once they've passed on. They tend to vote a certain way, and they don't like to pay taxes, especially if those taxes pay for a social safety net and help educate the young.)
Young people matter, though. Their future matters — your future matters.
They are the climate generation, Generation Greta, and their anger and resentment could boil over at that exact moment in time when governments are hoping to check the Covid-induced public health crisis with vaccination programs and figure out a way to repair the battered economy.
"The risk for the future," one expert told The Guardian, "is that we have a group who have spent almost a year and a half of their early life in a total blackout, gaining no experience or human capital. They may represent a part of the workforce that will suffer throughout their lives."
In other words, to borrow a quote by the '60s counterculture guru Timothy Leary, they've been cheated out of the opportunity to turn on, let alone drop out, even if most of them learned to tune in — on screens, via laptop computers and Zoom calls. Life in 2020-'21 became like something out of a Ray Bradbury novel, and not one of the fanciful ones. Think Fahrenheit 451, with entire families glues to oversized TV screens and voters voting for the snake oil salesman with a full head of hair and a strong TV voice, and not the goofy looking intellectual who shouts a lot, or the woman.
Reading Gen-Z testimonial after testimonial, though, I'm struck how damn smart so many of them are. And wise. And angry. No matter what you think of Greta Thunberg — and I happen to think highly of her — she is the tip of the spear. Because time after time, in testimonial after testimonial, one thing keeps coming out. The climate. Covid matters, of course it does, but a lot of these young people say Covid came about because of the way viruses emerge and thrive in an environment where nature's natural born checks and balances have been thrown out of whack.
I'm just one person, of course. I could be wrong about Gen-Z being an inspiration for hope, but I don't think so. We already know Gen-Z is a Lost Generation, based on the last 18 months, but there's time left — so much time — for them to be the new Greatest Generation. Jane Goodall has said much the same, and so that makes two of us. So has David Attenborough, so that makes three. The climate scientist Michael E. Mann, and that makes four.
I'll shut up now, though, and leave you with some of my favorite testimonials, pared down from the dozens I read — of thousands. A few words here and there, edited and whittled down to their basics, but telling just the same. Hear what they have to say, and see for yourself if you agree. Once again, these were recorded and tabulated in part through The Guardian's 200th anniversary commemoration special project on humanity.
"We recognize an issue in one place is an issue everywhere."
— Inara, 17, UK
"Every moment with the people you love needs to be valued."
— Saga, 18, Sweden
"We underestimate the strength this will give us in the future."
— Antje, 23, Germany
"We need new ways to find work experience."
— Nabrissa, 17, UK
"My generation is growing more and more connected and educated, and that gives me a lot of hope."
— Mounir, 20, Italy
"I have become a lot more aware of the world around me."
— Emilia, 16, UK
"Governments have created a rift between young and old and it needs to be closed."
— Lev, 25, Slovakia
"This has taught us to love what we have."
— Clara, 18, Spain
"Every issue we face comes back to climate."
— Jamima, 22, Germany
"At least we won't have to wait until midlife for our existential crisis."
— Ava, 23, Spain
"I'm more determined to get back out there and help make the world better."
— Sam, 19, UK
"Globally we will have to stop more viruses spreading."
— Emil, 25, Finland
"My friendships are more important to me now than ever."
— Oskar, 17, Germany
"I fled Afghanistan at 16. I'm not giving up now."
— Ali, 22, Sweden
"We are heading towards a future that feels abstract and apocalyptic (and) that the only hope is that my generation will find the power to fight this battle."
— Anete, 21, Latvia
"Our generation will be absolutely different from previous ones."
— Vova, 17, Ukraine
"We should stop staring at our screens all the time."
— Sabina, 19, Slovakia
"Our lives and our planet are more important than money and career goals."
— Andrea, 22, the Netherlands

"Use this [Covid] as a warning sign: change the way we live, stop the hyper-consumerism."
— Matthias, 21, Italy
"Hope can get us out of this: we are stronger than this."
— Giorgis, 18, Greece
"We have to get rid of individualism and center our lives in the community."
— Patrizia, 20, Italy
And this last one, for now, from Kunsh Puranit, 18, in Italy:
"We will take up some of the most powerful roles out there. We need to be seriously better than the generations before us."
And you know what? I think they will be.
Generation Z is in many ways a Lost Generation, but in time they will become the new Greatest Generation. Mark my words.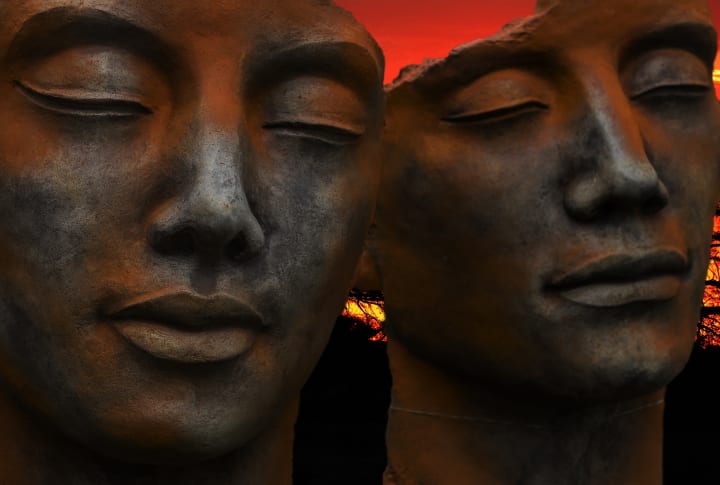 Hamish Alexander
Earth community. Visual storyteller. Digital nomad. Natural history + current events. Raconteur. Cultural anthropology.
I hope that somewhere in here I will talk about a creator who will intrigue + inspire you.
Twitter: @HamishAlexande6
See all posts by Hamish Alexander →