If the Shoe Fits
A Godmother's Gift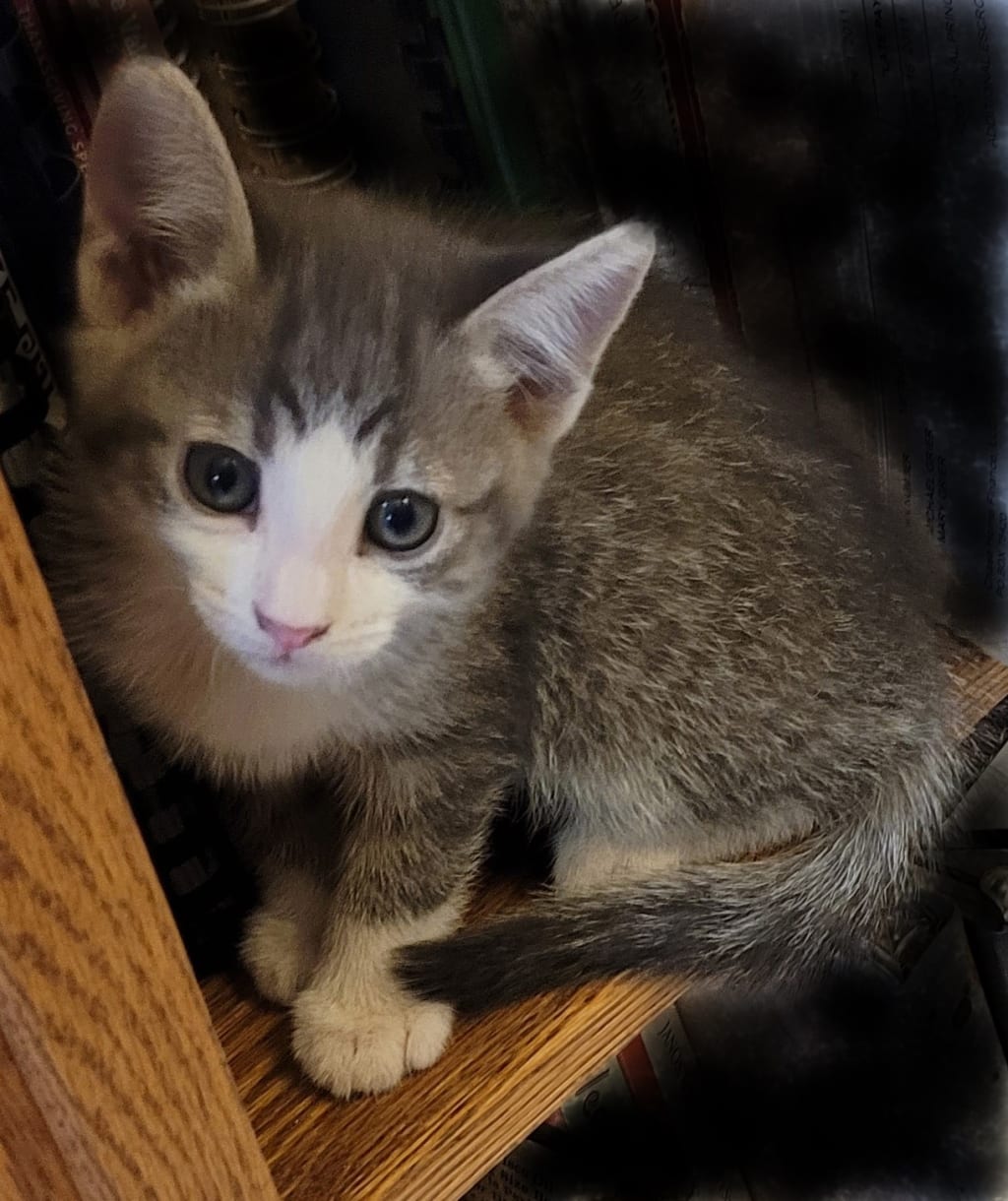 Millie
I didn't recognize the number, but something made me pick up.
"Dani? It's Helen, Millie's friend."
A dark cloud engulfed me when my godmother died in a hit and run accident last month. I'd been working hard to lighten up, but things weren't exactly going my way. Just the mention of her name triggered a tsunami of sadness.
"Oh, hi Helen. What can I do for you?"
Helen cleared her throat. "I'm Millie's executor, and, well, I wonder if you could meet me at her house to go over a couple of things. It won't take long."
The lightning bolt of an oncoming migraine flashed in the dark cloud. Great.
"You mean now?"
"Now would be good, but if another time would be better that would be OK too."
I thought about it. There would never be a great time. Might as well call this Sad Saturday and get it over with.
We arranged to meet in an hour. I swallowed a migraine tablet and headed over to Aunt Millie's bungalow in the Coronado District of downtown Phoenix.
In keeping with the spirit of the neighborhood, Millie had transformed a sad little brick house into a charming gathering place for artists and musicians. The interior was an ever-changing exhibition of works by unknown artists, the large back yard a beautiful garden complete with sculptures, studio, kiln and compost pile. When my parents split, Millie had welcomed me into this whirl of color and music as if I were her own daughter. This diminutive art teacher was the only person in my life who gave a damn about me. Her death left me an orphan.
I half expected to hear Millie's voice call out her customary greeting: "Come on in and get your hands dirty!" But it was Helen, not Millie, who opened the door and beckoned me inside.
We made nice for a few minutes and then got down to business. Helen handed me an envelope.
It contained a life insurance policy naming me as beneficiary, and a handwritten letter on beautiful hand-crafted parchment. I fingered the delicate paper, tracing Millie's exuberant scrawl through the folds, then flipped it open to read her message.
"Dear Dani,
My precious goddaughter. I hope this gift of $20,000 will help you find your heart's desire and remind you of my love. But it comes with strings attached. Read my notebook and then teach at least three sessions of my class. My co-teacher will help you. When you have completed this task Helen will submit the papers to release the insurance proceeds which you may use as you wish.
Your loving godmother,
Aunt Millie"
At the bottom of the page she had painted a tiny fairy sprinkling fairy dust over a tiny figure who strongly resembled yours truly. And some little hearts and flowers. So Millie.
I was speechless. Literally. My job as a junior software development engineer pays well. I'm doing OK financially, but the prospect of a lump of cash that I could use for anything was unexpected and overwhelming. My eyes filled with tears, and my mind raced with the possibilities. That trip to Costa Rica, or a new car, or maybe even a house!
Helen handed me a beautiful black Moleskin notebook, which looked well used, and a folded paper. I flipped through it and saw that each page bore the name of a student, with detailed notes and comments written in Millie's best handwriting. The folded paper bore contact information for a Gilbert Rodriguez.
"Who is Gilbert Rodriguez?" I tried to act casual, but the words came out harsh, strangled.
Helen's face brightened. I noticed that her smile reached her eyes. Interesting.
"Millie's co-teacher at Corazon Valiente. You probably met him at one of Millie's parties. Nice guy—you'll like him."
I hadn't been hanging out at Millie's much in the past year, with the demands of work and my hot and heavy romance (also recently deceased), so I probably hadn't met the guy. I certainly didn't remember him.
"Couldn't you help with this? At least I know you—sort of." I realized my words sounded churlish.
But Helen just chuckled. "Sorry, I'm an accountant, not an artist or a teacher."
Before I could say no thank you, I was headed home with a heavy-duty reading assignment and a beautiful little rescued kitten I named Millie. Two gifts from my godmother. Not exactly a ballgown and glass slippers.
I've never been much for kids or animals and I don't have a creative bone in my body. I'm a Type-A, left brain personality. But when I have a task to do I will find a linear path and get it over with. So after a quick stop for kitten supplies, I settled in with a drink, little Millie curled up by my side, and started reading. I would develop a plan and if all went well, I'd have that $20,000 in hand by the end of the month.
In the notebook Millie had carefully noted each student's personality and character, strengths and weaknesses, abilities, talents, and preferences. But she also knew which child was being bullied, on the verge of homelessness, brilliant at math, or behind in school because of caring for siblings. I found myself wanting to see what these students had created, wondering whether Jasmine had found her forever family, and whether Tomás was back in school. Caring about kids I hadn't even met.
It was late afternoon by the time I called Gilbert Rodriguez. I half expected to get voice mail, but he picked up and suggested we meet at the Barrio Café for a drink. I guessed the poor old guy didn't have plans for Saturday night. Lord knows I had no social life since breaking up with Justin, so I agreed.
I searched the gloom but didn't see any likely candidates. To my surprise a tall, athletic man in his late twenties tapped me on the shoulder. Let's just say that if I had met this guy at Millie's I would have remembered him. As Gilbert courteously guided me to a small corner table I mentally kicked myself for making assumptions, and for showing up looking like the grungy nerd that I am.
It didn't take long for Gilbert to calm my anxieties and get me excited about engaging with the students. We broke the ice by sharing our fondest memories of Millie, which led us to discover a mutual love of gardening and music. Drinks led to dinner, as we discussed possible projects and ultimately settled on a garden totem, which would allow the kids to work in clay and collaborate. Gilbert shared his dream of creating a garden in the barren space on campus. His friends at UArizona were working miracles with a school garden program in Tucson. Maybe we could do the same. Mellowed by margaritas my mind buzzed with possibilities.
The prospect of getting to know 25 seventh graders terrified me, but Gilbert had my back, and I had the secret weapon of information in Aunt Millie's notebook. The students were smart and funny and fun. Working with Gilbert made a good thing even better. Before long Friday afternoons had become my happy time. I never considered quitting after that third class.
The kids loved making fantastic shapes out of clay and building them into colorful garden totems. That led to discussion of gardens, and eventually a field trip to Tucson to see what had been accomplished there. Gilbert and I convinced the school to provide space for a garden if we could find the resources to build it. So we got to work.
I love gardening. Really. Millie and I had spent many happy hours in the garden. But Gilbert took the experience to a different level. He was smart and witty and charming and oh so attractive. The time we spent drawing and designing was better than Disneyland.
Gilbert the teacher became Gilbert the promoter. He obtained curriculum and construction designs from his buddies in Tucson and lined up in-kind donations from local hardware and construction companies. He scheduled meetings to inform and seek input from teachers and students. He organized a special after-school club for students to help design the gardens. I designed the math component of the curriculum and brought in an old computer. The kids had fun figuring out space requirements and making projections of yields and other metrics. We mapped and graphed and even devised some cool games.
Then we hit a wall. As hard as we had worked to get donations, we needed cold, hard cash to pay for some of the equipment and materials. We talked about budgets and fundraisers, but the school catered to under-resourced students and funds were scarce and over-committed. Principal Edwards was sorry, but he couldn't let us begin construction without assurance that it would be completed. Everybody was in a funk.
I'm a scientist. I don't believe in coincidences, or the supernatural. So I'll just report what happened, and you can decide for yourself what it means.
Gilbert and I were hanging out in my kitchen, sipping coffee, and reviewing the budget. Millie jumped up on the shelf above the table and knocked over a canister of glitter (don't ask) which spilled over my head and shoulders.
"Honestly, Millie, you are as mischievous as your namesake," I laughed.
Gilbert reached over to brush the glitter out of my hair. "Looks like fairy dust," he said. Then he cupped my cheek and leaned in for a kiss. The best kiss ever.
We put the budgets and coffee cups aside and spent the afternoon otherwise engaged.
"I suppose we should thank you," I said to Millie, as she settled in between us and purred loudly. "Anything else you'd like to contribute?"
Millie jumped off the couch, hopped up on the desk and batted the letter from Aunt Millie off the table onto the floor. That's when it occurred to me.
"Gilbert, if Aunt Millie's estate provided the money we need to finish the garden would the school agree to call it the Camille Salisbury Memorial Garden?"
The answer to that question was, of course, yes.
It was the same answer I gave to Gilbert on the completion of construction when he produced a pair of garden clogs, and asked, in his best Prince Charming fashion, if they fit me. They most certainly did.
love
About the author
Reader insights
Be the first to share your insights about this piece.
Add your insights