Ideas for a Romantic Evening
Here are a few ways to bring a bit of spark and diversity to your everyday life without throwing too much money, time and effort into it.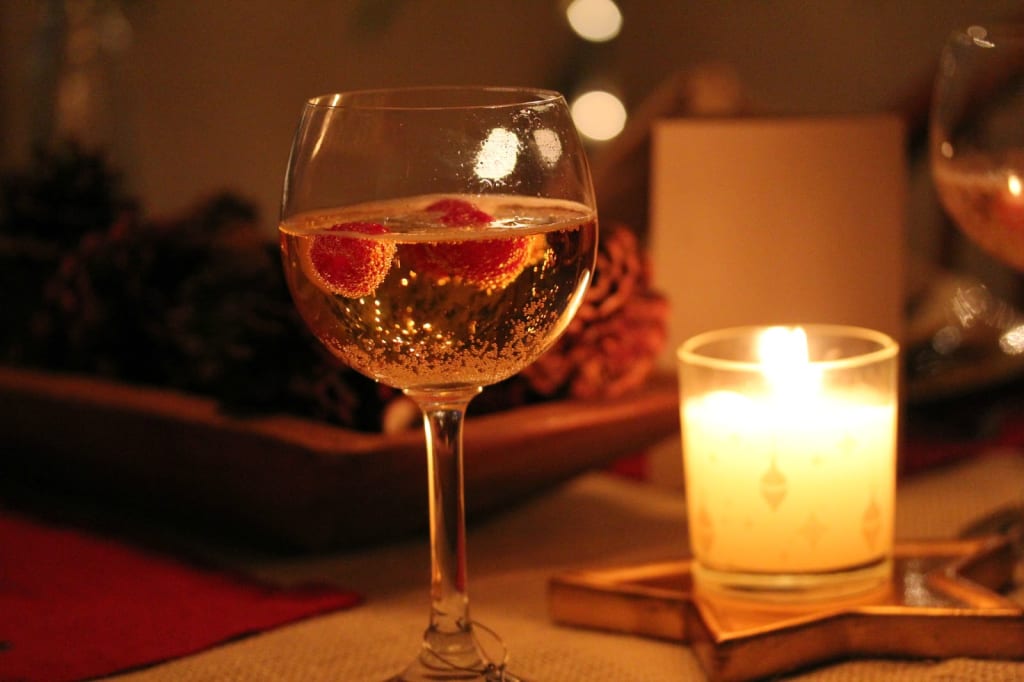 Relationships are not easy. It's simple to love the same cat the same way for 20 years, but feelings between two people change a lot during a course of years, and having a long-term, standing, healthy relationship requires work on both sides. One thing that often kills love between two people is routine. We simply get tired of seeing that same face, and doing the same menial things every day. Romance dissipates. We begin to feel bored, unloved, and unloving. Luckily, routine is relatively easy to combat, and romance can be sparked and thrive even, if you and your partner have been together for a very long time. Here are a few ways to bring a bit of spark and diversity to your everyday life, without throwing too much money, time, and effort into it.
1.
Cooking dinner together. This seems so very simple, probably even a thing you do every day. But still it can be made so very romantic. Open a bottle of wine, and pour each other a glass. And then, all those little touches, looks, teasing smiles while you chop the veggies... Select something simple and comforting to cook. Even cookies! These three-ingredient coconut flour cookies are a perfect choice. You can have them later with coffee, sharing the same blanket in front of a romantic movie on the couch.
2.
A night with wine, dinner, and Netflix is the perfect romantic date in the 21st century. It seems very homey and unromantic, compared to a dinner in a posh restaurant followed by an arthouse movie, but it's certainly more comforting. And if you miss the poshness, select something fancy for dinner. This soupe de champagne is a great choice. It's also very easy and quick to cook, so you will have a lot of time for the wine-and-Netflix part of it.
3.
An in-home picnic is a perfect date idea, for a day when the weather is such that you don't even want to show your face outside. And, if you have a fireplace in your house, it's going to be even better. Imagine you and your significant other on a blanket in front of a fireplace, when the world outside is drowned out in rain or snow, but you two are warm and comfortable together, feeding each other little tasty bits, drinking a glass of wine, talking, and laughing. Sounds perfect, right? And since it's an in-home picnic, you can choose almost any food, even something that is not common for a regular picnic, like this Barilla Lasagna.
4.
If you're looking for something with more drive than a quiet evening for two at home, you can throw a dance party. There probably is a disco ball at one of your friends' attic. You can get dressed in 80s-style clothes, decorate a room, have everyone bring finger food and drinks, and dance away to the 80s music which we all know is timeless, best stuff. And if you have enough drive between the two of you, you can do the same but just for yourselves. Switch between Michael Jackson songs and the Dirty Dancing soundtrack, and you're all set.
5.
Plan a trip. It doesn't really have to be far. You can arrange a weekend getaway for the two of you without going too far from where you live. Many studies show that most people who've been living in a particular place haven't seen the touristy attractions of this particular place, because they consider them "home." So, if that's your case, it's high time you finally visit that art gallery in your town, or take a hike on that trail nearby. Or maybe you just want to hop in a car and drive, see what comes, spend a night or two in a hotel, and have a road trip adventure? Let your heart decide.
6.
If you're more of a stay at home people, a night with board games, puzzles, snacks, and beers could be a grand time for bonding. I know a couple who have been together for a very long time and they once admitted that their favorite pastime was to play Scrabble with a twist. They said they either use only made up words for which they can come with a feasible explanation, or creative profanities to make things funnier, and that those are some of the best dates they've had over the years.
7.
Okay, oldie but a goodie. If you live in a country or in a house where you can make a small fire outside, spend an evening watching the stars, sitting by an open fire, and making s'mores. Or simply marshmallows. Have a hot cup of mulled wine or tea ready, bring out blankets and pillows, and enjoy the night together with your loved one.
8.
If you are looking for something more indulgent and intimate you can arrange a spa night for you and your significant other. A visit to a spa center is romantic enough, and being taken care of by professionals will leave you both rested, refreshed, and will do a load of good for your health - and your relationship. But spas are pretty costly, so if you're tight on budget, you can plan some spa procedures at home. A bath with oils, sea salt and candles, enjoyed together with a glass of wine, can be one. A caring massage session can follow. What you want to do depends on your personal tastes and those of your couple, but it is a great way to show you care, and a most delicate way to pay special attention to someone you love.
All in all, making someone happy on a regular basis is pretty tough, effort-wise. But with a bit of thoughtful creativity, you can greatly increase the amount of joy in your everyday life, and it is always a great investment into your relationship, if you want to make it a strong and lasting one.