I Wrote a Song about Her!
Want hear it? Here it go!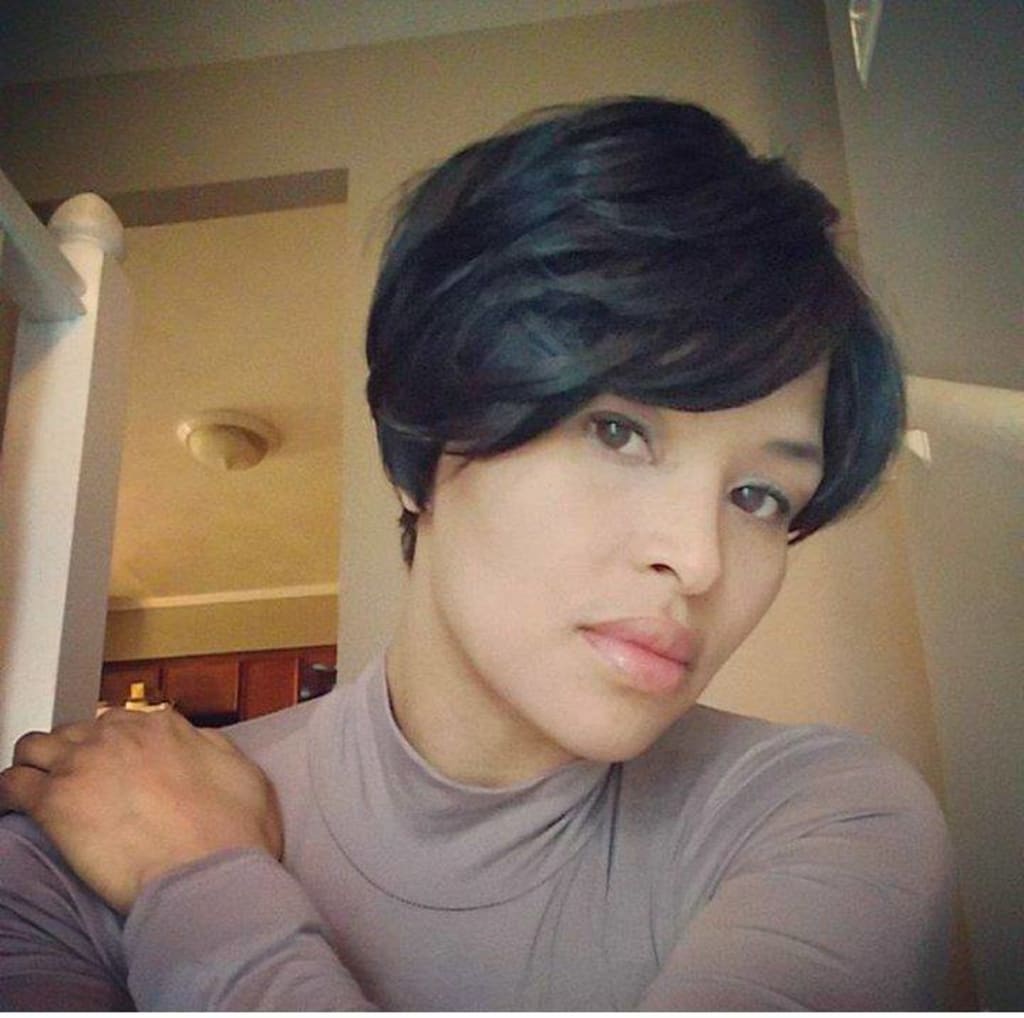 The Short cut looks so Sexy!
Yeah, she's heard it all before and received compliments from here to her back door! However, who am I to say she doesn't need to hear about her beauty once more?
I know, I know; you are a woman of many responsibilities and maybe don't have time to take in a serious consideration. However, I saw pictures of you, and many dreams of rubbing your feet on sandy beaches could be an awesome vacation.
Really don't have a name for this song, but when I saw you, I had to start writing. Yeah, its quite the shame of the mess of a dating pool, and I wish our brothers and sisters could stop fighting.
I call myself and extraordinary man, trying to reach out to an extraordinary woman and material is not the factor of the matter. I saw that red dress of yours and the sight almost caused my heart to shatter!
Nope, I'm not afraid to express my thoughts and feelings and most times wear them right on my sleeve, but in my later days I tend to protect myself if women take advantage and find it best to leave.
However, this song is about! The lady who I desire to see her eyes reflect from a casting moon! I thought of your shape and bit so hard, I dented my silver spoon.
Ms. Collins I see many things and many conversations with the chance of you and I. Somehow your schedule would be the barrier that would keep us from seeing eye to eye.
I'll keep dreaming of your smooth butterscotch skin. I don't think there is nothing wrong with closing my eyes and seeing you again and again. A small request of dinner with you, with hopes of the day never to end! Give me a chance and consider to pencil me in.
Distance, I really can't comprehend of an imaginary boundary or distance to hold you in. Sorry about my approach, but when I saw your profile, I could help to keep things within.
So a dance and dinner with you could be very special to me! However, this song is not about me, its about getting you next to me! A simple stroll in park and even a late night walk, but the greatest would be intimate with you during a long and needed talk.
Nonetheless, my shot in the night could be anything less, or something much more! My only wish is that you open the door! Let me sing this song and let me tell you in so many ways, I wouldn't mind romancing you for the rest of my days.
If you made it this far to the closing point of this short and very trying melody. I hope that you thought of the possibility of having just one dinner with me. Just let me hear the constant beat of your heart, I'm too reserved for drama so I would do all those things and resist from keeping us far apart.
Listen to the words of this song! My intentions were to write short, but hopefully keep you thinking very long! However, these are just words and you might not be looking for someone to move in your heart and play with your hidden desire! I'm just a man, who wants to set your heart on fire!
I'm open to a phone call and even to send you an ole-fashioned hand-written letter! No matter what you heard to this point, no one can pursue you better! However, excuse the grammatical errors and the open way that my mind tends to flow. Somehow, your page caught my attention and I just had to let you know!
About the Creator
Casual writer! Love to express in print! Tell people how you feel and love life to the fullest with no regrets. Try to say something good about a person when they can hear it, and not when they are gone! Love like no tomorrow.
Reader insights
Be the first to share your insights about this piece.
Add your insights