I Started a John Doe Club
Capra-Corn, Popcorn & Populism: a cinematic trifecta of hot buttered goodwill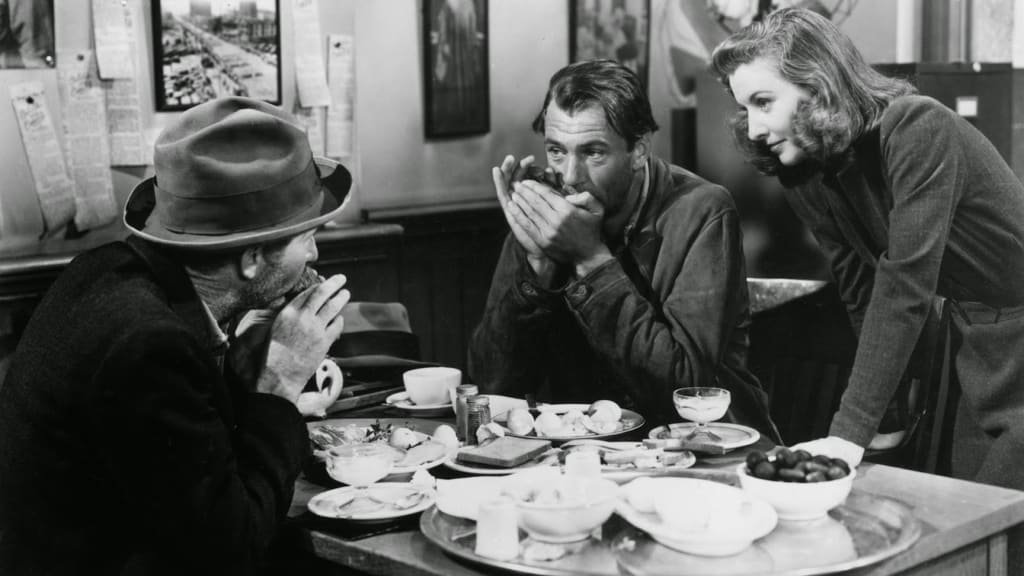 Frank Capra never thought he could sell a corny notion wholesale and so he always supplied believable counterpoints to the potentially saccharine optimism in his movies.
In "Meet John Doe" (1941), he gives us a viable and entertaining skeptic in the character of the Colonel, a cantankerous hobo played by Walter Brennan. The Colonel is there to sour the deal that's become too sweet to be true.
The Colonel complains, emphatically and loudly and often, that his pal Long John Willoughby (Gary Cooper) has gotten himself caught up in a shady scheme, one bent on stealing their freewheeling lifestyle right out from under their well-worn shoes.
When John Willoughby, aka John Doe, is cajoled by a charming newspaper columnist (Barbara Stanwyck) into giving a rousing radio speech about goodwill among neighbours, the Colonel waits on the sidelines, sneering at the words his pal reads into the mic:
"Most of you...your neighbour is a stranger, a guy with a barkin' dog and high fence around him. Now, you can't be a stranger to any guy that's on your own team… Tear down the fence and you'll tear down a lot of hates and prejudices. Tear down all the fences in the country and you'll really have teamwork."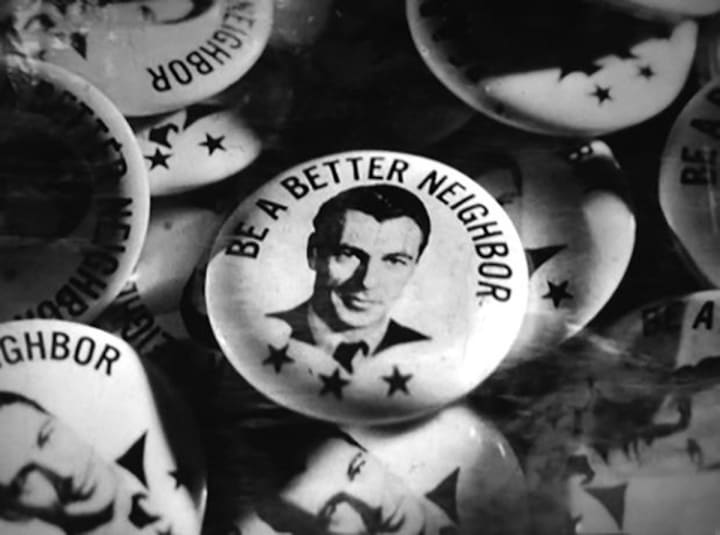 As soon as it's done, the itinerant duo head back to the life they're used to - hopping boxcars, playing their harmonicas and tending to crackling campfires. Under a pastoral bridge, campfire blazing and moonlight dancing on the brook, the Colonel scoffs: "Tear down all the fences! Why if ya tore one picket off your neighbour's fence, he'd sue ya."
He's right, of course. And therein lies the problem (or one of them) of so-called good neighbourliness. But Capra believed in the power of kindness. His message throughout this film was a warning against the fascism that was on the rise in both Europe and America at the time.
Capra's movies are a powerful combination of lighthearted humour and deep-down darkness. The light always wins but not before those involved fight for the things they care about.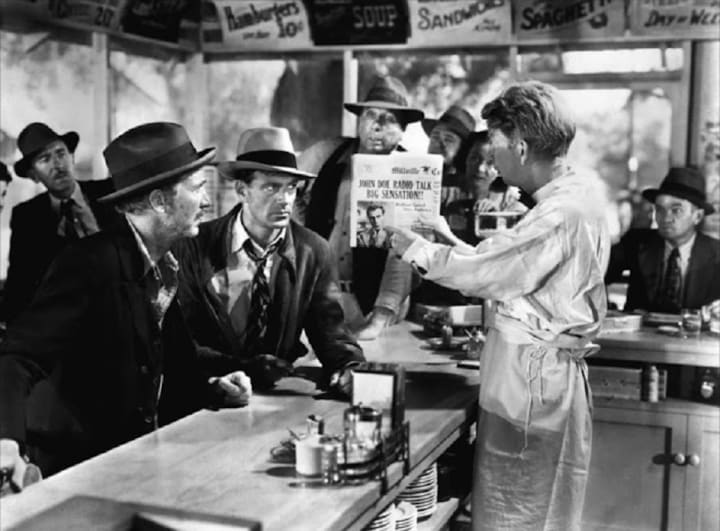 While John and the Colonel are tramping around the country's backroads, the nation responds to John's now famous radio speech. And in small towns all across the land, John Doe Clubs spring up, attempting to spread good vibes and goodwill from neighbour to neighbour.
Capra's populism is one of lifting the downtrodden up while tamping down the power of corrupt officials. If it's true, as some say, that Capra promoted an "unthinking conformity" while lifting the little guy up, then my 21st century John Doe Club needs to take the positivity in his films and funnel it into "thoughtful creativity".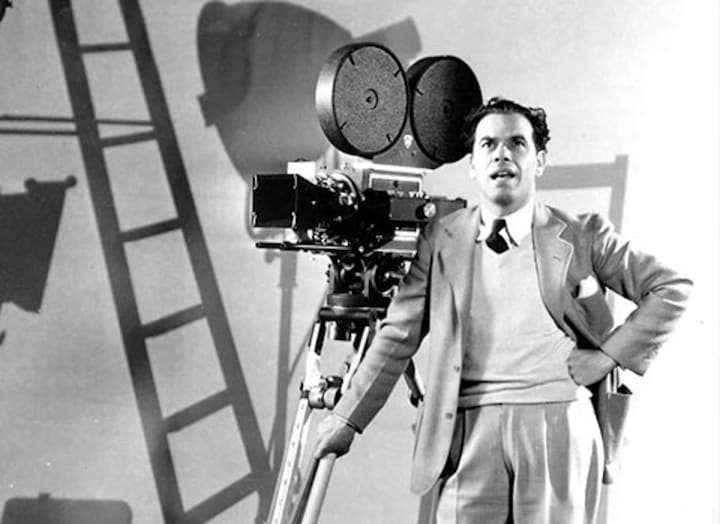 The thoughtful creativity of my Club manifests in artistic projects that bring neighbours together, simple creative endeavours meant to foster positive connections - and goodwill.
There's that word again: "goodwill".
Merriam-Webster defines it as "A kindly feeling of approval and support". That's one of the best definitions I've come across, because if you start with "a kindly feeling" and you nurture it, then acts of true goodwill are likely to follow.
I live in a small community - tight-knit, some might say, with the accent on "tight". In fact, we're so tight-knit, we're like a turtleneck sweater made by your aunt who didn't bother to measure your neck. And while the neck strangles, the right cuff is unravelling and the left sleeve has gone AWOL.
Then too, parts of it fit just fine. I love it here.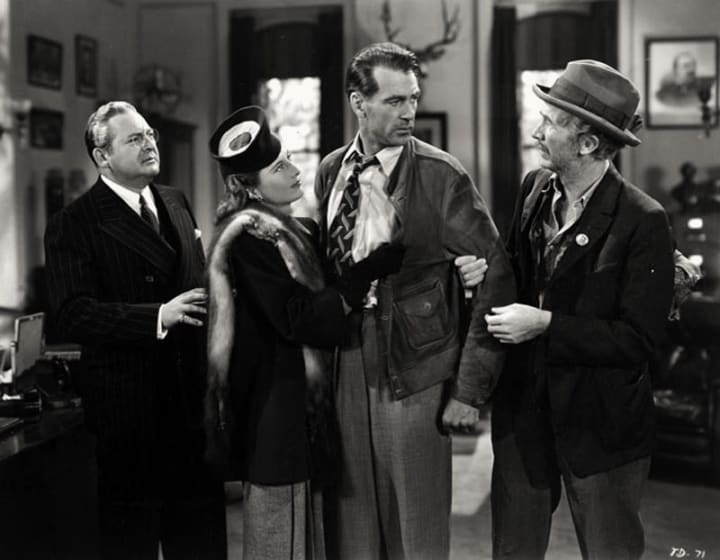 And I have my own inner Colonel, a healthy skeptic who reins me in from expounding toxic positivity and/or practicing blind cheerfulness. The world is a complicated place, full of trouble and woe - but also wonder and beauty.
E.M. Forster said: "Only Connect." Join my club, won't you?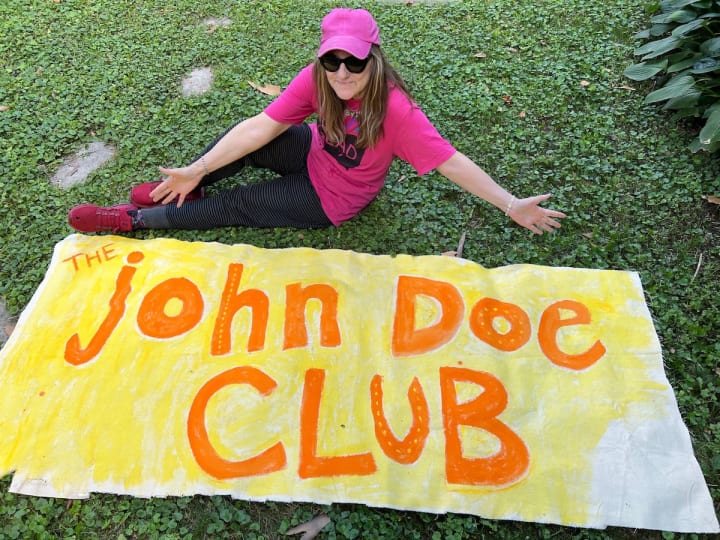 Find us on IG @thejohndoeclub or here: [email protected]
humanity
About the author
Harper Collins published my novel "The Gorgeous Girls". My screenplay "Sideshow Bandit" won many Best Screenplay awards at film festivals.
Reader insights
Be the first to share your insights about this piece.
Add your insights