I'm Coming Out...
...But why does the world need to know?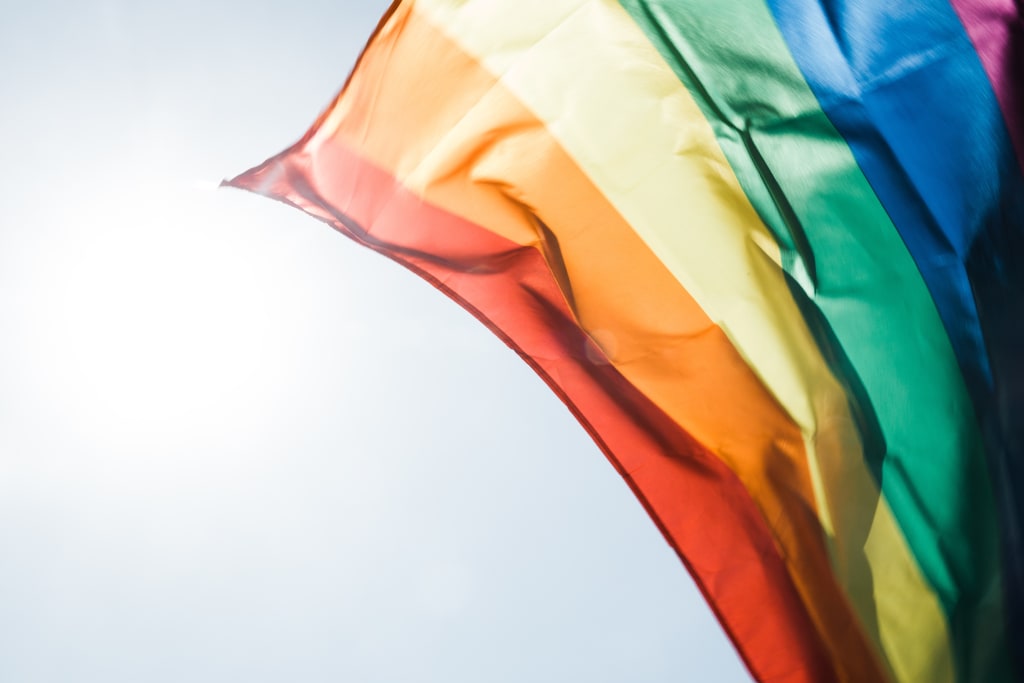 Photo by Peter Hershey on Unsplash
This seemingly simple thing is a major life moment for around 10% of the worlds population (depending on which statistician you read) but either way, a large part of humanity has to deal with this in one form or another during its life time—it could be argued that they deal with it daily.
So why is "coming out" so important, what is the best way to do it and does it get easier?
Speaking as a 50something gay man, I can honestly say I come out pretty much daily. There is always someone new who will comment about the wife and kids back home, a new job, the talkative shop assistant, new colleague... think about how often, as a straight person, you have to explain to someone what you're sexuality is. this isn't about the sex act, but about who you are, who your partner is, etc.
I came out late—to be honest I did most things late—lost my virginity to a girl under a ping pong table in rural Wales at 19, lost my virginity to a man on a pull out sofa with drip dry sheets when I was 20, and finally came out to my sole surviving parent when I was 25.
As with all these things, there are no rules, no guidelines or guidebook, yet everyone has their own take on it.
This is the short version of my journey. I first came out to a very close friend when I was about 21, this was a fairly easy move and I've found is most peoples way of doing it. Having done this one, and having a fired on your side gives you someone to confide in while you consider the next stage. Next came college and exploring my sexuality on a wider stage— leading to telling my fellow students. None of these were big announcements—I didn't hire avenue and go on stage and make it all bells and whistles and balloons type thing! It was a simple conversation over coffee, or in the pub, just change comment on someones cute bum, or a trip down to the local gay bar or club because we students love the atmosphere.
The next stage for me was the biggest—and, due to the time I grew up in, the easiest. There were no mobiles or emails back then, my tiny college flat had no phone... so I chose snail mail. I sat down and poured my heart out to my dad (and by doing this, I knew I'd reach my wider family to) in a letter.
The most important thing for me was that the time felt right to do it. I was in a big city, it had a decent gay village with bars, clubs, cruising grounds and I was having a ball but each time I went home, I felt like I was on my guard. I couldn't talk about boyfriends, clubs, etc it was all kept quiet and I'd substitute "they" for "he" and talk about friends rather than lovers.
How did I feel after doing it? Free, and this sounds corny and cliched but its so true. It's like you are finally you.
But, my one word of advice—don't be bullied into doing this. If you choose to do it, do it when you're ready and not before. It doesn't always go so smoothly and you may ned to judge the situation and potential reactions you may get. I did it by creating a support mechanism with friends first.
And now the other thing I mentioned earlier—trying to explain coming out it trying to explain why we still need Price events. How do you explain these things to someone who doesn't have to worry about holding their loved ones hand and being shouted at or beaten up for doing so? Or fear being thrown out by their parents for telling them they love someone—or worse.
Coming out becomes part of your life—I started a new role few months ago, and went through the whole thing of "partner," "boyfriend," "one cat, no kids" type of corrections in conversations that will no doubt continue for a long time to come but its easier because with age has come a certain confidence and comfort in my own skin. If someone has an issue with my sexuality, that's their issue to resolve, not mine—as long as it stays civil.
So, you do what's right for you—and pick up the phone to an advice line if you need someone to talk things through with. Talking does help! So does emailing and so does being informed and a little research:
LGBT Foundation: Advice Support & Information: 0345 3 30 30 30
Stonewall: Info Line: 0800 050 20 20
Switchboard: Helpline: 0300 330 0630
The Terence Higgins Trust: Freephone: 0800 802 1221
A quick search will help you find advice and guidance in your area/country...
lgbtq
I doodle, scribble, make, snap and teach - thats all you need to know!