I love you forever
A short love story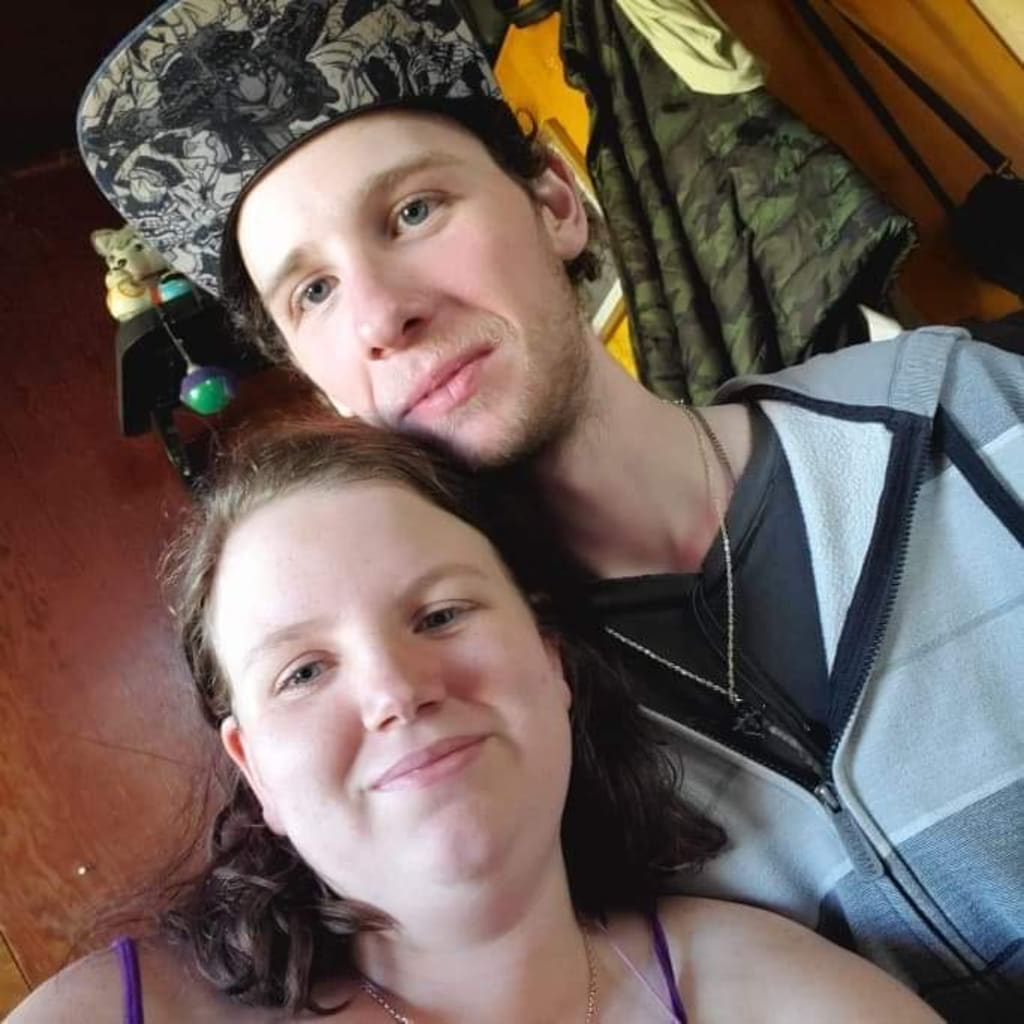 One fine beautiful day something amazing is about to happen. A beautiful young woman was out looking for a house for her and boyfriend to live in. She was out looking at the houses that her real estate agent had lined up. The real estate agent had three house lined up for her to check out. they went to the first house.
"This house has 4 bedrooms, 3 bathrooms, a pretty big yard, the house is about 3600 square feet, and the yard in about 2700 square feet. First we will look at the living room." said the real estate agent.
"The house looks nice. It is nice and big. The living room could use some updating." said the young girl.
"The price of the house costs $90,000,00 and your budget is $100,000,000. So you will have $10,000,000 to do reservations." said the real estate agent.
"I'm not really sure if this is the right house for us. Can we go and check out another house." said the young girl.
They start heading to the next house to check it out. The next house is in a small neighborhood but it has a big yard a small pool, the house cost $40,000 and it needs a lot of renovations. She doesn't like the size of the house.
So they visited three houses and when they got to the third house she found a home the needs to be fixed up but is was within their budget. The house may be a fixer upper but that gives them a chance to make it their dream home. She has been looking for the house by herself because her boyfriend lives in a different country and so he couldn't help out. They have been dating for a year and a half and he is finally moving to where she is so they had to find a place they could live in together. After she signed the papers she went home and started packing. After she started packing the phone rang and it was her boyfriend.
She answered the phone "Hey handsome i have some good news." she said to her boyfriend in a cheerful voice.
"Oh yeah. I have some good news too. So why don't you go first though." said her boyfriend in a cheerful voice.
"OK. So the good new i have for you is that i have finally found the perfect place for us. It is a fixer upper but it is well in our budget and we will still have a lot of money to fix it up. Our budget is $100,000.000. The house is $68.500 then it leaves us with 9,931,500 to do the renovations on the house. The house has 5 bedrooms, 3 bathrooms, a large kitchen, a basement that we can make into a man cave for you, a very big yard for the dogs and the kids when we have them, there's a pool in the yard, there is a hot tub and a two car garage. There is a lot that we wanted and a lot of work to do on the inside but we can make it our dream home together." she said to him really happy.
"Wow that house sounds amazing, baby. We are going to have a lot of fun making that house our dream home. Now are you ready to hear my good news." said the boyfriend.
"Yes, we are going to have a lot of fun with it. I am so ready to hear your good news now." she said.
"OK so my good new is well actually it is amazing news. So you know how i was applying for a job over there so that i can come over to live. Well i just heard from them and i got the job. I really did it. I really got the job." he said.
"Oh my gob, Von. You did it. I am so happy for you. This means that you will finally be able to come over and we can be together forever. We have a home, we both have our dream jobs and we finally will have each other to hold." she said.
"Hey babe i have another surprise of you. Open your door." said Von.
She hung up the phone then left her room and walked to the door and opened the door to find Von standing there with his luggage and everything. She was so happy that she throw her arms around his neck and hugged him. After that she helped him bring his stuff into her place for now. Then they started working on finishing packing up her stuff.
"Hey, Chrissy. Do you really need all of this." said Armando.
"No not really but most of this stuff i was give by family that died. So i really don't want to get rid of anything. All of this stuff are precious memories that i don't want to lose or get rid of. I hope you can understand." said Chrissy.
"OK, i understand where you are coming from. We can keep it all i was just asking. I don't want to take away any of the precious memories of your family from you. I love you and i will never do anything to upset you." said Von.
"Thank you. I'm really happy that you understand. We are almost done so are you hungry?" said Chrissy.
"Yes I am hungry. What do you want for our first supper together? ill cook." said Von to Chrissy.
"Wait no need to cook. I just remembered that I have a party to celibate my top selling book." said Chrissy to Von.
"Oh cool what time is it at, baby." said Von to Chrissy happily.
"It starts in 20 minutes at the most expensive restaurant in the town. We better get going or we will be late and it's not good you the guest of honor to be late." Said Chrissy to Von happily and getting ready to go.
"Yes, I guess we should. I'm so proud of you baby. You are doing you dream job and you are doing amazing at it." Said Von.
"Thank you, babe. I really love my job and i'm really happy that people love my books." said Chrissy to Von.
"Who wouldn't love your books. You are an amazing writer. Your book really bring people out of reality and into a fantasy." said Von.
"Wait, have you bin reading mY books and not telling me?" said Chrissy to Von wondering.
"Okay, maybe, I have been reading your books and not telling you. I love your books. I don't just love them because they are mostly about us but because they are a real fantasy that everyone want to be living. You are really amazing a writing and being the youngest Arthur out there now. I am so proud of you." said Von with admiring eyes.
"Thank you, baby. I really appreciate your opinion. I really do love my job as a writer." said Chrissy really happily.
"Your welcome and we better get going we have 15 minutes now to get to your celebration party for your book." said Von.
"Okay let's go now." said Chrissy.
Chrissy and Von headed to her limousine. " hey Bill. you know where we need to go right?" said Chrissy to her driver.
"Yes madman. Tonight is you big celebration for your new best selling book at Le Meurice. My lady." said Bill the driver.
"Yes, that is right and we are almost late." said Chrissy.
The next morning Chrissy and Von woke up and got dressed. After they got dressed the went to the kitchen. Where Chrissy's maid Summer is preparing breakfast for them and preparing their luggage for the move. Chrissy and Von ate their breakfast ant the two of them plus Summer headed to the limousine to head for their new home. Everyone is happy and ready for a new start.
"Hey, Bill. Can you put on the radio on MY FM 93.3. There is something that is suppose to be happening on it that i need to hear." said Chrissy.
"As you wish my lady." said Bill as he turned on the radio to MY FM 93.3.
As the radio came on and the person talking about a review on a book, a new song and on a famous new rapper moving here to be with his girlfriend. the book review was for Chrissy's and the famous new rapper is Von. Chrissy is happy and Von is surprised. Everyone loves the two together. They live happliy ever afte.