I Can't Get Home Soon Enough
Home is where the dog is
My dog Billy and I, having fun with my new iPhone stabiliser
(Note: This is an edited version of another story I've posted, featuring more original photographs and videos. Enjoy!)
Things that, when I experience them, instantly take me home without need of a plane ticket:
Mosquito bites.
The smell of rain on a hot road.
The clicking of a dogs' toenails on the tiles.
Itchy skin from lunchtimes spent on the grass.
Humidity.
Cane toads at dusk.
The acrid smell of bats as I walk to school.
||
The bats had left the reserve some time during the seven years since I left Queensland, but the reserve was still just as beautiful as ever; luxuriously green, sunlight filtering through the leaves, freckled shadows decorating the pavement, birdsong filling the trees.
Around the time I filmed the attached video, featuring my parents' Bedlington Terrier, Billy, there had been weeks of rainfall following a nightmarish Australian summer wherein 5.3 million hectares of the country burned, 100,000 residents of New South Wales, Victoria and Queensland all were forced to abandon their homes. We couldn't breathe without face masks, and couldn't see the sun which, by this point, had become nothing but a firey, ominous, omnipresent orb obscured by smoke. Everything, for months, had stank of death. The walking track that Billy here trots down had, at one point a few months before, been on fire. The track I used to walk down every morning to get to school.
What then followed was the flooding and then, of course, Covid-19. When my workplace let us all go and my acting school shut down for the first great Australian lockdown, I packed a few essentials as quickly as I could before state borders would slam shut, and spent isolation with my parents, in my family home.
I don't normally take many pictures, but throughout the two months that followed, I came into possession of my sister's old Nikon DSLR, and developed an interest in film making and photography. Our acting course transitioning to an online platform meant that what was meant to be a stage production became a digitised film collaboration, which had me out every day with my camera and phone, making and editing films and photographs. (A hobby which has now been replaced with work, drama, martial arts, and painting. Jack of all trades, master of none.)
The first thing I noticed when getting off the plane was that there were way more butterflies on the Gold Coast than I remembered there ever being. Little yellow butterflies collecting nectar on the sides of the road, giant blue tiger butterflies flying alongside the car as we drove. On my many iso walks, I'd come across hundreds upon hundreds of blue butterflies dancing and weaving around each other to fuel their migration by feeding on the tiny wildflowers that grew along my route. The rainfall after the fires had led to some kind of butterfly phenomenon, and to me seemed to be the Earth's way of saying "Hey, I had a bit of a moment there - I'm alright now."
Upon my first sighting of these butterflies flitting along against a backdrop of startlingly blue sky, my parents catching me up on the latest Gold Coast gossip, and sharing their own conspiracy theories about the virus, I let out an audible sigh of relief that I was here, in my hometown, to rest and recouperate. Stepping out of the car I gulped in the fresh air as if starving for oxygen, my lungs thanking me instantly. I almost teared up as I entered the house and was instantly overwhelmed by the familiar scent of home, greeted by the disbelief of Billy, who barked and whined, seeming to not believe it was really me. I exclaimed at the bathroom renovations that had been completed since my last visit two years earlier, and instantly started my search for the elusive, and evil, thirteen year old cat Pepa - who I love dearly, despite her many, many issues. I threw my bags down and flopped on my old bed. After years of hard work and adulting, sore backs and hangovers, empty bank accounts, battles with depression, having my heart broken, being chewed up and spit back out again - it was finally time for rest. (Note: I am forever grateful that I'm privileged enough for this to be my Covid-19 experience - not everyone has had it this easy and I acknowledge that sincerely).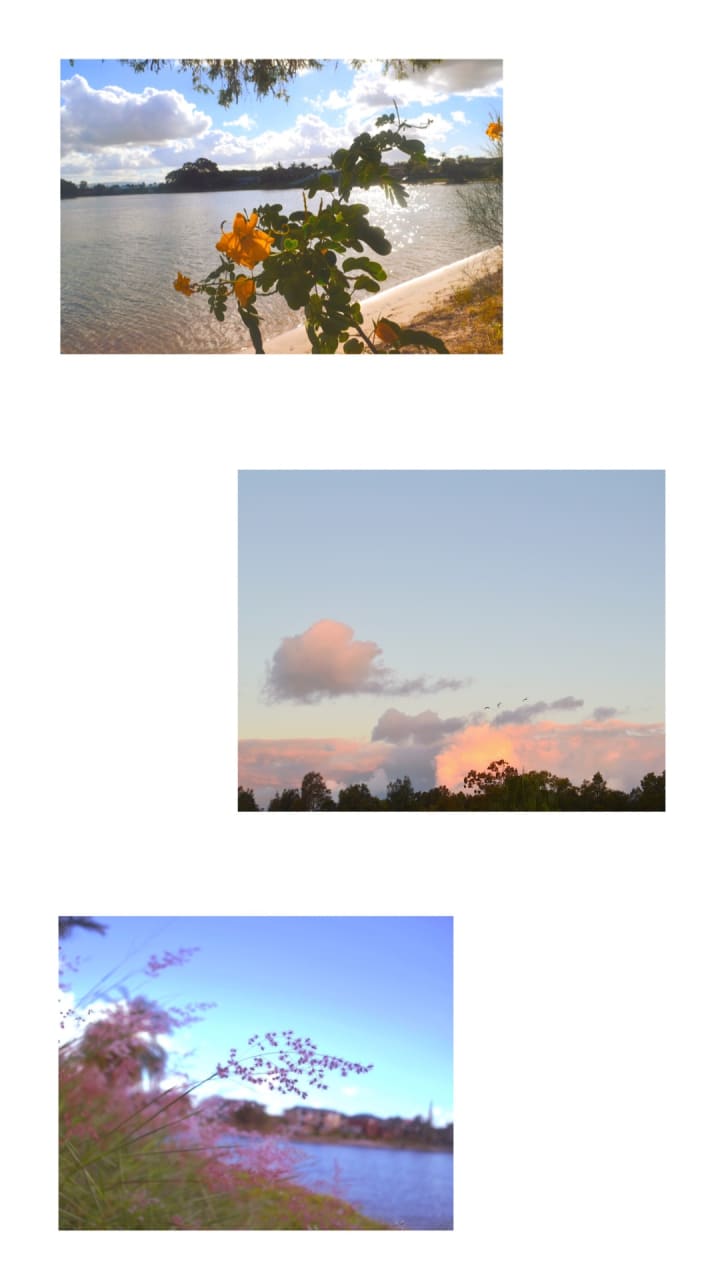 We moved to the Gold Coast as a family when I was seven. I'd until then been growing up in the small town of Traralgon, Victoria, around two hours away from Melbourne. I had asthma, and the brisk cold of Victorian winters, and the dirty air of a factory town meant that I spent a lot of time at home, missing school due to sickness. Eventually, my parents decided that a move to a warmer climate was in order. I remember my dad sitting us all around the table as children and making us vote: "Who wants to move to the Gold Coast?" There were theme parks on the Goldy. Warner Bros. Movie world. Tweety. Wet 'n' Wild. Beaches. Of course we wanted to live among that. We'd been there on holiday, and were already seduced. We all raised our hands. I remember Dad slapping the table happily and smiling; "Okay, we're moving." A life altering decision made by three idiot kids.
I still have dreams that take place in the Traralgon house. My extended family lives down in Victoria, and if we'd have stayed, maybe I would have gone to uni in Melbourne, which had always been ahead of the curve, offering amazing courses at VCA for actors. I would have been closer to my grandmothers and cousins, aunties and uncles. But then again, if we hadn't moved, I might have spent my youth in hospital, and developed lifelong chronic respiratory issues. I think I may have missed the cold, though, never really growing to love the humidity and the sun. That might explain why I decided to move to London at 17, right after graduation - the coldest place I could think of where I also might manage to survive in.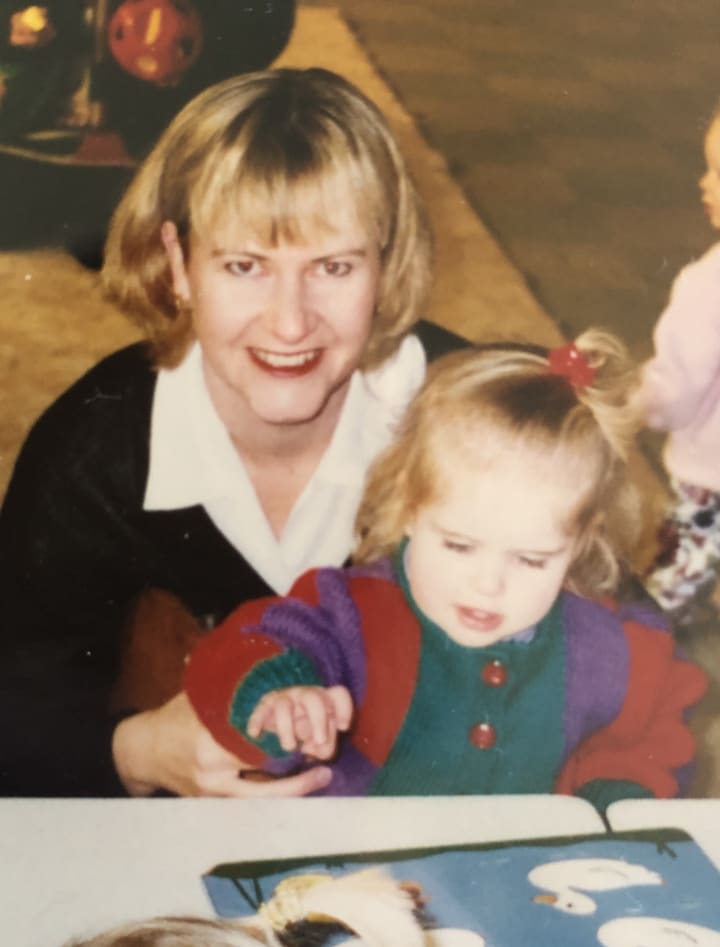 When I was teenager, I couldn't wait to get out of the Gold Coast. Why would I want to leave what is, for most people, a holiday destination and move to London for two years? Why at the age of seventeen was I so ready to let go of the security of my home and the innocence of my youth and trade it in for the stressors of adulthood? Why would I leave my friends and everything I'd known? Why then would I move home from London and instantly move to Sydney? From one dirty big city to another, when I know how much I love nature, adore clean air?
I spent most of my high school days in my room, on the internet, dreaming of something bigger. I was never much of a partier, or a rule breaker. So I'd just sit at home all the time. I guess I needed to have my rebellious phase as far away from home as possible so that there were no witnesses nearby. I guess the meaning of your hometown changes for you depending on the context within which you live, because even after two years of flat out struggle, during which time I ran out of money and was almost homeless, sleeping on couches and ending up in a hostel for a year, I was still too restless to enjoy home comforts. Too anxious for the next problem to arise. Prepared for the next adventure. I worked hard, I played hard, I'd become quite the nomad, and on top of that - I couldn't drive anymore. So being stuck in my parents house was a recipe for disaster.
Compare that to the twenty five year old version of me in 2020 - we as a planet began experiencing what felt like an apocalypse. And in times of existential strife, you need your clan. Sydney, too, had been the site of chaos and drama for me for years, but when my Mum would ask, as I sobbed to her through the phone after my latest heartbreak: "is Sydney where you really want to be?" I'd sniffle defiantly and say "Yes, Mum! I don't want to go home! That would be the worst! Sydney's my home now!" When the virus hit, all I wanted was my Mum and Dad. Mum - with whom, during the lockdown, officially had made the shift from parental figure to best friend. (We were of course already besties, but with her home from work and helping me make movies for acting school online, we really bonded in a new way). And Dad - who I'd stay up with till 2am binging Netflix and live music on Youtube, drinking red wine and discussing our dreams, ideas, pasts, struggles, loves and hates.
My Mum and Dad are still together - in fact I jokingly blame them for my unrealistic expectations of love and relationships. They met in a bar on a Bali pub crawl and happened to live a few suburbs away from each other in Melbourne - what are the chances? The rest was history. Engagement, marriage, three kids, a house in the sunshine state, and a thirteen year old cat that, if human, probably would be in a juvenile correctional facility. She is Kevin from We Need To Talk About Kevin. She will grow up to be Richard Ramirez. She's the most cooked cat I've ever met. Sorry - I digress.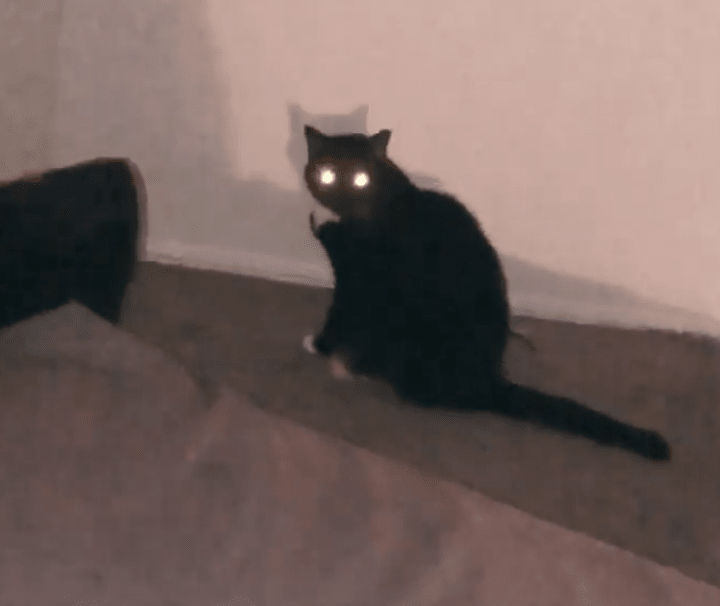 My parents got that white picket fence dream, worked hard for it, and were lucky enough to find that once in a lifetime love in each other, which is something I definitely took for granted until I spent all that time at home back in March 2020. Being raised alongside their relationship gave me an innate sense of hope and solidarity. A reliable place to fall. They fashioned me into a uniquely trusting individual which, while that's been problematic for me in some ways, is a facet of my personality that I've grown to treasure about myself.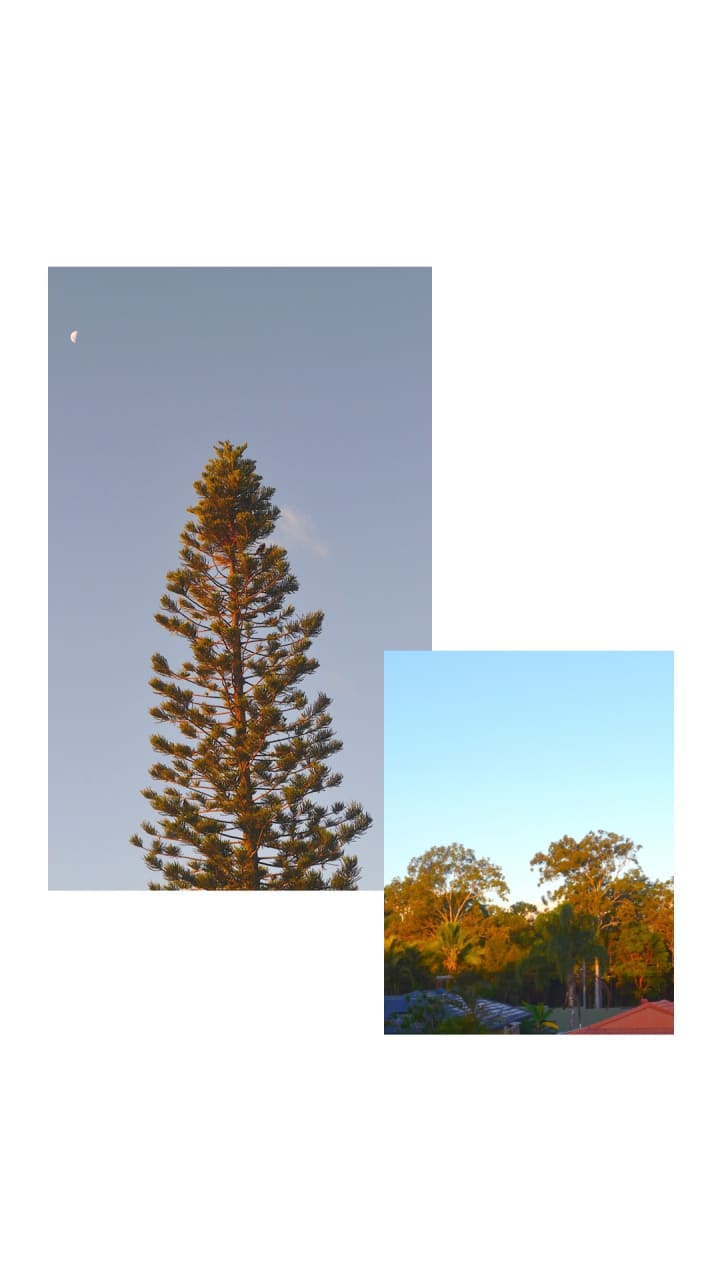 I love my home town, and am lucky that I do. I would walk, and pause to watch the butterflies, and feel overwhelmed with love for the place I grew up. However, home is where your family is, and your family is also something you can choose. I'm grateful that the family that I was born into is a constant source of support and love. I'm grateful we all have our health, each other, and for now, solid foundations and a really cute dog. If I didn't have them, I have faith that I'd find family elsewhere - in the arts, in the community somewhere. My home in Sydney now is one I share with a housemate who I consider to be like a sister, and with my own cat daughter who is considerably less treacherous than her aunt. My home town, though, will always be in South East Queensland.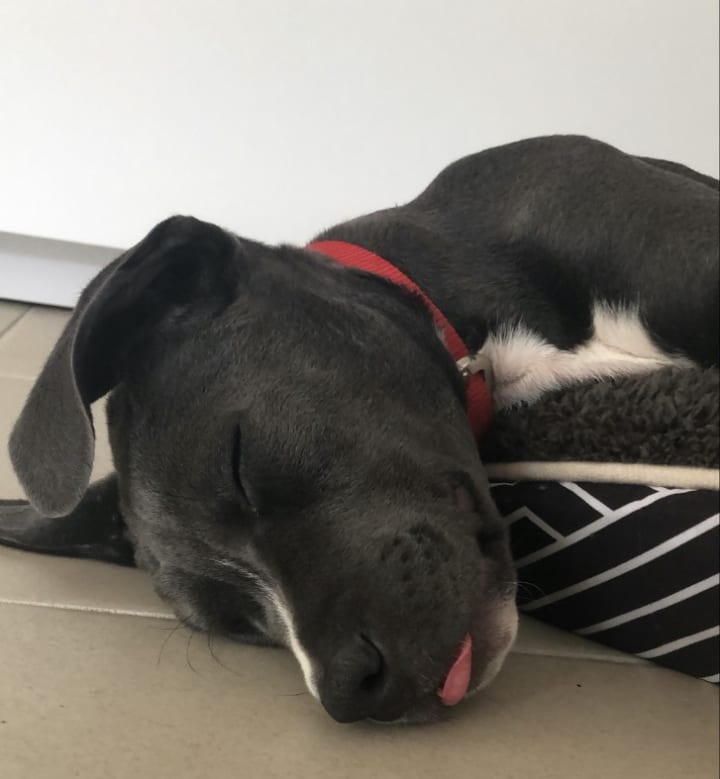 The border between New South Wales and Queensland closed right before I was due to head back for Christmas due to a Covid outbreak in NSW. While that was a disappointment, I still have a flight voucher at the ready for when Covid decides to calm itself down again. My boy Billy, my own personal feline Son of Sam, my sister's new staffy pup, Ruby, who I adore - I can't wait to see them all, despite a history of resenting the idea of going home. Yet after touching base with reality during the most widespread pandemic since the Spanish flu, I now reflect on my home with a sense of overwhelming love and gratitude. Soon, I reckon. I'll be back again with my camera.