How to Remember a Departed Loved One on Valentine's Day
adirectcremation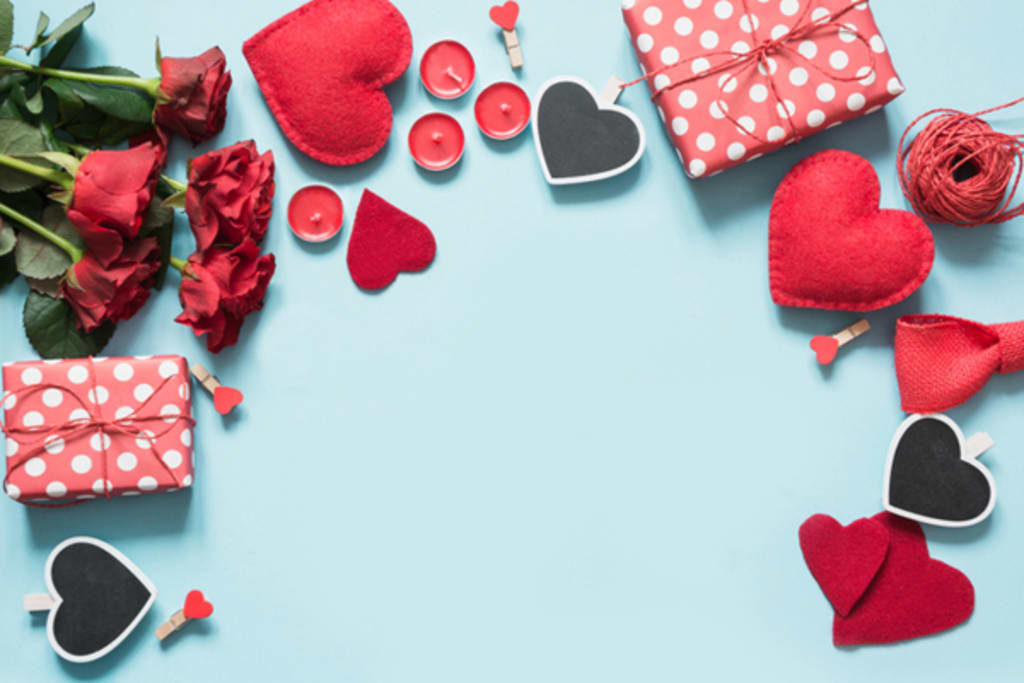 adirectcremation
On every fourteenth of February, people celebrate and express their love for their beloveds. It is undoubtedly hard to observe for people who have lost a loved one to age or disease. They can focus their attention on ways to memorialize their loved ones in meaningful ways. It helps to channel their energy to celebrating life during this holiday. Valentine's Day is a wonderful opportunity to contemplate the love they shared, finding comfort in their memory.
In this blog, we present to you Valentine's Day crafts so that you can memorialize your loved one. What you need to do is put a little bit of effort into it.
1.Make Heart Pillows
If you are a craftsperson, this one is going to be easy for you. Create a heart pillow using the loved one's clothing. It gives you something you can hold in moments of grief. It is a thoughtful way to remember someone you have lost. You can do this with your friends or your family. Click here to watch a Youtube tutorial on sewing such a pillow.
2.Personalize A Pillowcase
You can trace a message or a quote that you remember your loved one saying onto a pillowcase. This will help you feel comforted when you sleep on the pillowcase at night. Seeing their special message will help you remember them.
4.Shadowbox
A shadow box is a storage place for old souvenirs, jewelry, notes, tags, cards, dry flowers, and pictures of your loved one. It is normal to look for ways to keep a person's life and memory alive. It preserves and displays memories. Additionally, a departed loved one's handwritten excerpts, poems, and notes can be added to your box to memorialize a loved one.
5.Glass Photo Magnets
You can use glass bought from a craft store and turn old photos into magnets. It takes ten minutes or over to create such a gift that you can keep to yourself or send to a grieving family member. You can use photos of departed loved ones, which will remind you of all the good times you and that person shared.
6. Hand Warmer
You can use a fabric of your choice, or preferably flannel, to keep your fingers warm with DIY hand warmers. Usually, it will take you about half an hour or an hour to make. Also, you can make these memorable by incorporating your loved one's clothing.
7.Heart Suncatcher
You can use a loved one's jewelry or delicate personalized beads from craft stores to find and make a heartwarming suncatcher. When the sun passes through it, your loved one's memory will shine through your house.
8.Family Photo Wreath
With a photo wreath, you can display your family memories with your loved one. You can use old photo frames lying around the house for this purpose. When you attach a photo frame to a wreath, it will become a gentle reminder for your loved ones.
9. Wall Writing
You can use wall decor to make a meaningful memorial wall to display memories without the pain of not having deceased loved ones around. It will create a personal connection between you, and the departed as you paste the loved one's handwriting or a note from them on the wall. Doing this on Valentine's Day will give you space to look and relive memories.
Creating memorial crafts will help you cope with the loss of a loved one. Ultimately, it is up to you to choose the way to celebrate or remember a departed loved one. Hopefully, this blog will let you cherish old memories and remind you of the love that you carry within you.
search terms :
valentine's day crafts
photo wreath
ways to memorialize your loved one
memorial crafts