How to Make Your Long Distance Relationship Work
Reaching goals together as an LDR couple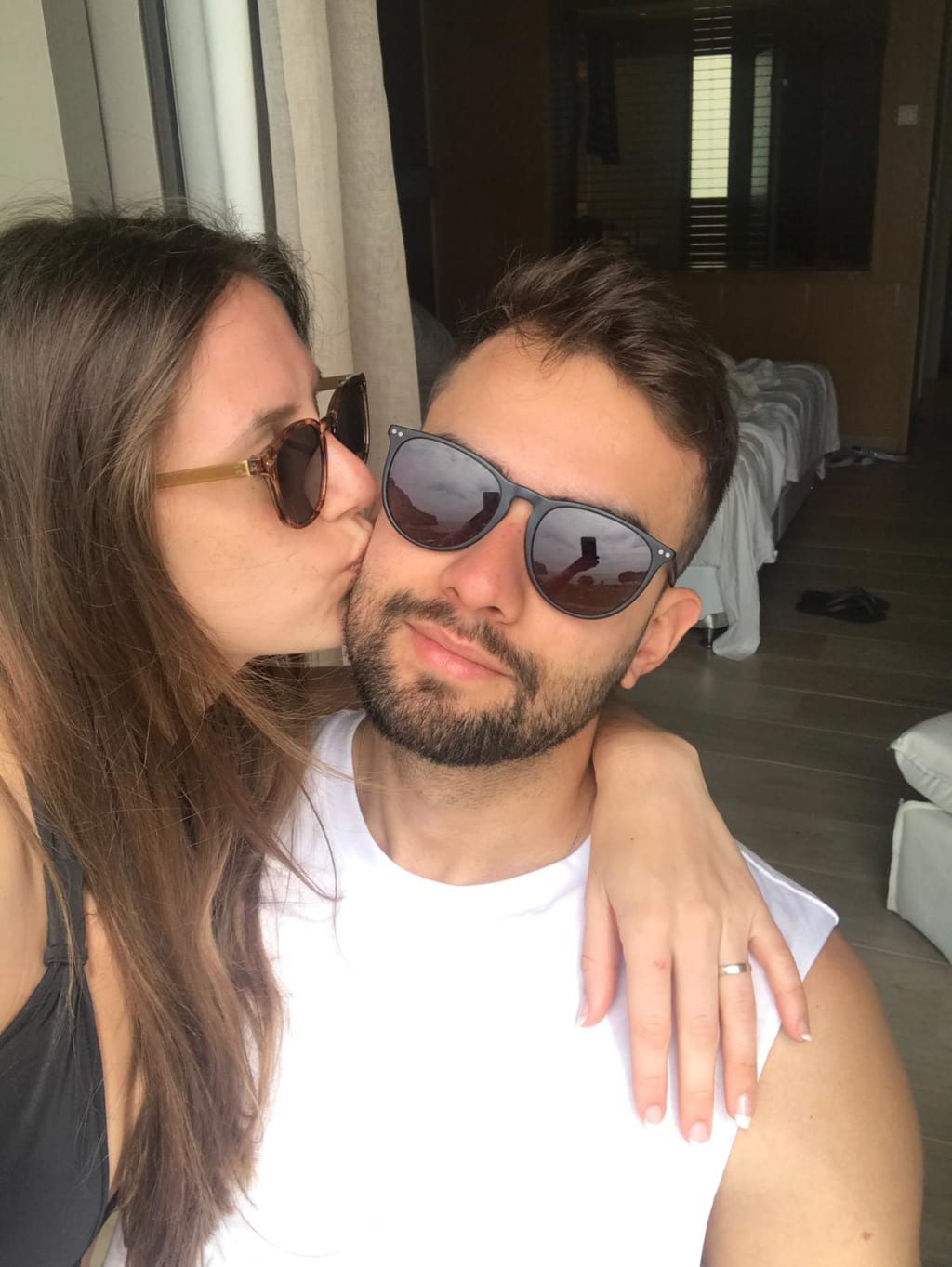 Pedro and I.
The problem some people have with the idea of long distance relationships is that it will always be long distance. Couples spend years having online relationships or travelling to and from one another to maintain their LDR. With every long distance relationship, there must come a point where you discuss your long term goals.
As someone who experienced long distance, I can safely say that it is not the ideal situation. As possible as it is to continue to grow and love one another, it is by no means as great as being able to spend quality time next to each other. From simple walks to going on romantic dates together, this is something that is not possible through online mediums.
So, how do you turn that long distance relationship into a sustainable relationship? How do you become a couple that live together? The simple answer to this, which many fear, is sacrifice.
The hard truth is that at least one side of your relationship will have to change their lives to become a part of a new life with you. The alternative is, both of you within the relationship move to a new location and start a fresh life together. Some may prefer this, as it is seen to be more equal that both are leaving family, friends, and home environments behind. For others, it will be circumstances that naturally help this happen. For instance, if you both had job opportunities in a new state or country.
However, the more likely circumstance is that one partner will move and leave their home behind to be with their partner. This was the situation for my LDR, Pedro left Brazil to live in the UK with me! The way we came about this decision was due to many factors; such as, Pedro can speak fluent English, so he could live a normal life here, whereas I cannot speak Portuguese. Secondly, we agreed that both of us would be able to have a stronger chance at a good career with the job opportunities in England compared to Brazil. As we had both just graduated from University, we felt that living in England would give us the stronger foundations to start a future together and eventually build a family.
Whatever it may be that pushes you to either join your partner or move somewhere completely new together, the decisions you have to make will be tough and should take you a lot of time and consideration. They are life-changing decisions that will be a new beginning for you and your relationship. If one of you decides to leave everything behind, then the other partner must be understanding and show commitment that you will not let their roots fade and agree to make visits and trips to see the friends and family that they are leaving behind for you.
After deciding where you will both move, you must figure out how you are going to do that. If you are of the same nationality, this part isn't so tricky for you. However, if you are both from different countries, then you have a lot more to discuss regarding visa types and immigration. Can you obtain a work visa in your partner's country? Is your relationship at the point of marriage? Are you already engaged and hoping to get a fiancé visa? What are the rules and laws of both of your countries?
Your occupation can come into play massively at this point. If you are a skilled worker; for instance, nurse, doctor, engineer, or something of the sort which is welcome in any country; then seeking a work visa will not be too difficult for you (as long as you speak the required language). However, if you are just hoping to find any job just to be with your partner in their country, then you have a lot of research to do and many applications to fill out. Start applying for jobs making it clear you are going to need a work visa. If you are offered an interview, again, check the countries rules to see if you are legally allowed to attend the interview while on a visitation visa. When considering a working visa option, the best thing to do is to be completely honest with the employer from the get go!
If engagement and marriage is something you are going to do, you will need to know the visa requirements to be a successful applicant. Every country has their own rules for this, but for example, if you want to come to the UK on a spouse visa, you and the UK citizen will have to prove a list of things before you are considered. Main things include finances, housing, relationship evidence, and fees. You may even consider paying an immigration advisor or solicitor to help you through the process.
Doing whatever it takes to be with someone you love is something that can only come from within. If you know that this is the person who you want to grow old with and that the feeling is reciprocated, then as a partnership, you will find the best route that will lead you to a future together, side by side.
Long distance relationships are magical. You go through hard times, but you grow stronger. You learn more about each other, your trust is tested, and you dedicate yourself, your time and definitely, your mobile data to make your relationship work. You love harder, you communicate more effectively, and you understand how to handle each other's emotions. But, loving from afar can become difficult if it continues for years. It becomes too painful to continue missing that person, you start to miss out on making physical memories together. Therefore, your long distance relationship must have long term goals. If you are not enjoying your long distance relationship, if you don't want to put the effort it takes to still make this person feel special whether it's through Skype or text messenger, it is likely that this person is not the one for you.
Long distance relationships work for those who want their relationship to work. It works for the ones who don't want to live without this person no matter how many oceans are between them. It may take time with visa's, but you will work through it together to still achieve the ultimate goal of living that live together as one.
My advice is, if you both have an undying love towards each other, then you will do hours and hours of research, take on financial bearings, and sacrifices to make it happen.
About the Creator
My name is Alice, 24 British girl married to my Brazilian husband, Pedro (25). I write to share my experiences of a long distance relationship and general love and relationship tips.
Reader insights
Be the first to share your insights about this piece.
Add your insights