Homecoming Proposal Gone Wrong
I asked my crush to Homecoming and he rejected me.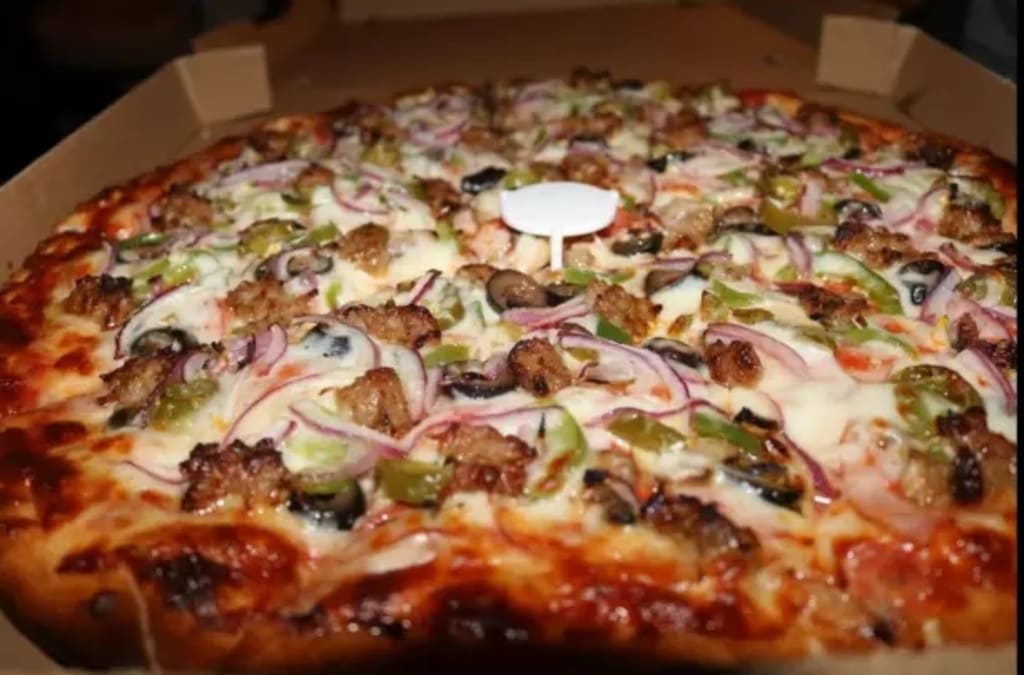 I had been texting this boy that I knew since middle school and we were pretty close friends. I had been crushing on him since my eighth grade year of junior high and I was aware of the fact that he had liked me at some point as well. We had several things in common and a lot of the same interests. We just had discussions about things such as the Harry Potter books or the Star Wars movies. We would occasionally ask each other for help with homework.
However, during my junior year of high school, I decided to get out of my comfort zone and ask him out. It was fall and Homecoming was rolling around. We no longer attended the same schools but his school was only somewhere around five minutes from mine. I wanted to back out because I feared that he would reject me but my friends kept on encouraging me to ask him, saying things like, "What's the worst that can happen?" "Trust me, he won't say no." "He'll say yes, don't worry."
When the time finally came to get things ready for my Homecoming proposal, I decided to ask him with a pizza. I remembered a conversation that we had had a while back because I went to buy pizza but didn't invite him. He had asked me to get him pizza the next time I bought some. I didn't just get any pizza, I bought one of the 28-inch pizzas that had about 50 slices from the local pizza shop.
One of my close friends helped me make the poster for him. I had another friend who went to the same school that the boy I liked went to and he agreed to help me with my proposal. He told me their bell schedule and the time that the boy I liked had practice for cross country.
I got out of school at 2:45 on September 11, 2017 and I asked my mom for a ride to the pizza shop and to their school. Earlier in the day, I had sent a text to my crush asking him if he could do me a favor and help me with something after school. He had asked me what the favor was and when I got to his school I suddenly received another text from him and my heart began to race.
He sent me a text saying to meet him by their gym and it also read, "I think I know what's going on." However, before I went to go meet him, that friend of mine who agreed to help me went to meet me by my mom's car in the parking lot so that we could carry the pizza and the poster. He brought two of his friends along so that they could help. I also ran into a girl that had been in cheer with me back in junior high and she offered to help with the proposal as well.
We had to carry the pizza across campus and it was somewhat exhausting because of how big it was. Once we were close, I saw my crush sitting at one of the tables and waiting. I suddenly got nervous and wanted to go back but my friend wouldn't let me. There were cheerleaders sitting at a table near by, a group of guys standing in the hallway, and my friends went to sit at a near by table to observe with the two friends that had accompanied him.
The girl that had been in cheer with me set the pizza down at the table as I held the poster up for my crush to read. It said "I want to take a pizza you to Homecoming." I was not the one who made the poster. It was my friend and she was the one who decided what to write on it. My crush looked at me and smiled. Then he pulled me aside and asked if he could talk to me. I hesitantly said yes to him.
He began apologizing and saying sorry multiple times and then said that he was saying no to me because he could not and did not like to dance. He then walked away, apologizing once again and left for his cross country practice. The friend that my friend had brought had been recording the whole thing and everyone around us saw what happened.
My friend and his two friends came up to me to make me feel better but it was awkward because they were not sure about how to comfort me. My other friends from school had been texting me and asking me about what happened. They didn't believe me when I told them that I had been rejected.
The guys that had been standing nearby and watching the whole thing came up to me and asked about the incident. They tried to make me feel better and even offered to take me to Homecoming instead but I kindly said no. I was trying to hold back any tears. I was left with the giant pizza so I offered some to them since it was too heavy to carry back. They helped me carry the pizza that was left to my mom's car and I went home somewhat distraught. The incident had saddened me for a bit but I got over it.
I didn't block or unfriend the boy on social media as some of my friends suggested because that seemed somewhat petty but I haven't talked to him since that day. When I think back on that day, it just seems funny to me. I wouldn't want to discourage anyone from asking another person out because it's like my friend Bryan says, "You never know what might happen and it's not like you're going to die anyway."
Thank you for reading. :)