Hijacked For The Holidays
We had an interesting holiday this year.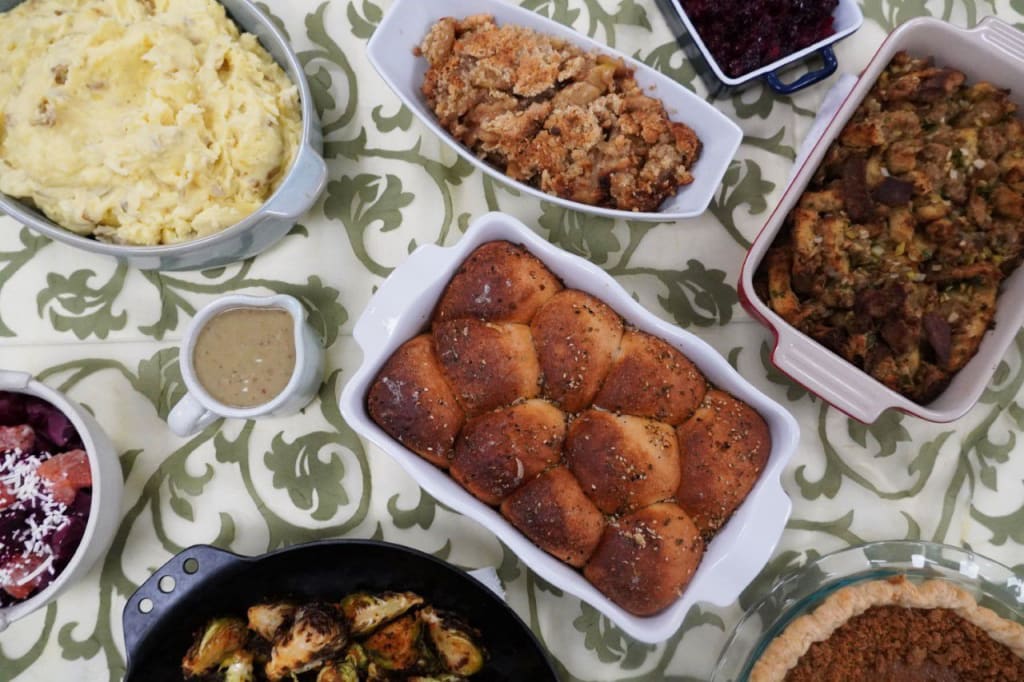 Trasditionally most families love to gather around and spend time together for the holidays. The time my family spends is anything but quality. I swear its like a never ending movie that's forever been stuck on repeat. You could count down on one hand and predict that something is going to happen before it actually does because at this point they are so predictable and its actually ridiculous. But not all my family are knuckleheads. You have a few that can be off the wall sprinkled throughout but we are sane and attempt to get along for the most part.
This year everyone showed up to Grandma's to celebrate the holiday. This used to be a tradition. Although it hasn't happened for the last five years, this year it was imperative that we all meet up at Granny's since the doctor said she was suffering from many ailments. Of course it was wise not to make her travel especially in the cold so we brought the family and food to her house to accommodate her.
I instantly felt differently with the information I was given about my most favorite person in the world. I admit showing up and hearing about Granny's condition upset me and most of my family because she is the matriarch of the family and the glue that holds us together. We went on to do things the same as we normally would, just a little extra cautious concerning the food. We had to ensure that we used less salt and left out high fatty foods and acidic foods too. It was an adjustment because we are a family that has grown accustomed to eating greasy cultural dishes. But this time around we had to learn a new healthy way of eating to cater to our beloved Grandmother for our annual gathering.
I guess it wasn't as bad as we had thought it was because we got to learn something we hadn't even attempted to think about before her diagnosis. So I decided to look at it in a positive light. This allowed me to see it for what it is and it helped me realize that we all get older one day whether we want to or not its something that we cannot avoid. However if we start to worry about our health early on instead of waiting til we are in our older years than possibly we could prevent these things from occurring in the future. I figured if we all thought this way then we could be around longer and be with our loved ones and continue to make memories and live a healthy lifestyle.
As far as the new adjustments are concerned, the food was absolutely amazing. We ate all until we all had a food baby and our bellies were ovrstuffed. Every dish turned out so delectable and better than expected. We looked around for my auntie as we began cleaning up. Some pople were loking for tupperware bowls to take some leftover home to have for the next day. Something looked strange, there was a missing dish or two but we hadn't noticed until now.
Nevertheless we all concluded that one of my aunts whom we don't see often sometimes for decades at a time due to her addiction to drugs was missing for the last few hours. Noone hardly noticed until this moment. So we split up to search for he because we feet like if she went home that she wouldve mentioned it to someone before doing so. My unce had went ot his car to get the playing cards so we can play spades and lo and behold my aunt is in his car. He opens the door and sees her holding something with the missing pan of potato salad that we couldn't find.
About the Creator
She expresses her gift of writing through each piece. She studied writing in college and has been inspiring people for 20 years. She gives back to the community & enriches them with enlightenment. Philanthropist, Empath and Nature lover.
Reader insights
Be the first to share your insights about this piece.
Add your insights