Help Me
by signing and sharing this petition to the UK Government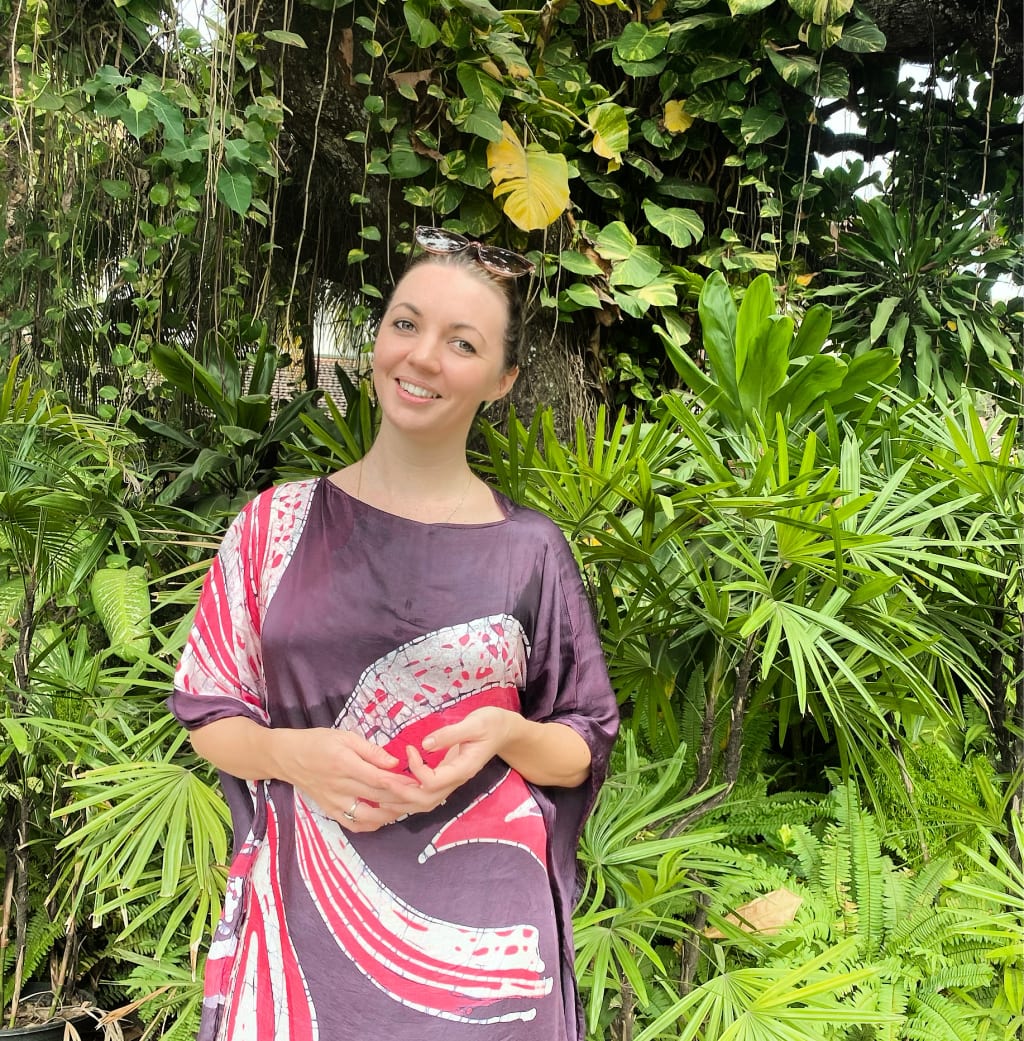 I very much need your attention right now to;
sign this petition
share this petition
and to encourage people you know to sign and share this petition
if you happen to have any particularly wealthy friends who want to help a worth cause - please ask them to help me 🕊️
Below is a link to my social media which has just been reinstated for the purpose of anyone who needs to confirm more background to this.
I will not be answering or checking messages on it.
This is from the BBC last year (I think November?)
Below is a mixture of videos from the protest. Many of my own, some from other sources. It buffers a little. The original upload is pinned to the top of my Instagram profile.
I'm going to have to make the word count…. So I'm going to copy and paste the content of the petition…This was a transcript from a vocal statement submitted to the Supreme Court.
(But you can read it on the petition)
STATEMENT FROM KAYLEIGH FRASER
My name is Kayleigh Fraser. I'm the British woman who witnessed and posted on social media about the Galle Face Aragalaya and mass protests across Sri Lanka last year.
I witnessed an oppressive government repeatedly use disproportionate force to shut down the protest and Instil fear into the hearts of the people who dared to speak out against it.
I exposed the inhuman treatment of citizens by police, government forces and thugs who were rallied together at the then PM Rajapaksas residence, Temple Trees. I posted many videos and shared a great deal of content which directly contradicted the government propaganda media (media that I note is owned by the family of the now president) through my personal social media pages.
I posted about the expired teargas being used against unarmed and peaceful civilians - who were at times in numbers less that 100. Hundreds of civilians suffered severe ill effects from this, many coughing up blood and with symptoms ongoing for months after exposure.
I posted about the noise torture that protesters outside Temple Trees were subjected to. I posted about the repeated violence that I witnessed from government forces towards unarmed men, women and children. I witnessed military helicopters flying low to the ground at the Galle Face Site and pointing guns at protesters to incite mass panic and fear into an already desperate people.
I witnessed this government evict protesters from their protesting site at Galle Face after having raided the site overnight, and having beaten and tortured many of them, also denying access to medical care for around 8 hours. (This was AFTER protest 'leaders' were forced to signed an agreement stating they would vacate the site within 24 hours).
I also publicly questioned the new unelected President's immediate decision to allow the severely harmful chemical glyphosate to be again used in Sri Lanka's food chain and further poison an already malnourished population. I have publicly questioned many of the appalling things that I witnessed whilst staying in Colombo, Sri Lanka.
I was then subjected to persecution by President Wickremasinghe for defending the poor Sri Lankan people who took part in the that nonviolent protest campaign.
The relentless nonviolent social revolution was culminated with violence perpetrated by police against protesters. There is countless video evidence showing police forces hunting down protesters who ran away to hide from the violence. Many were dragged from their hiding spots and badly beaten.
After the Aragalaya was dismantled by Ranil Wickremasinghe by force on 02nd of August 2022 my property two was raided and my personal belongings including my passport was forcefully removed without a Court Order,
(In spite of having a visa to remain in Sri Lanka till 08th March 2023)
On 08th of August 2022 the Police spokesman in his briefing stated that my social media pages contained some negative contents and that I have brought the government of Sri Lanka into disrepute. There was also a highly racist remark about how it it not right for a foreigner to be commenting.
Thereafter, I was forced to attend the office of the Controller General of Immigration on 08th August 2022 and my visa was revoked with an order made to leave Sri Lanka on or before 15th of August 2022.
I challenged the decision of the Immigration before the Court of Appeal on 12th August 2022, but on 18th August 2022 the Court held that the Controller General of Immigration has an unfettered discretion on visa matters and my application was dismissed.
As the Administrative law does not recognise an unfettered discretion in any public office, on 23rd of August 2022 I challenged the said Order in the Supreme Court with permission sought to file a certified copy of the Court of Appeal Order once it was made available to me. But the said request was rejected and my application was dismissed on 02nd September 2022 by Judge Priyantha Jayawardena on the basis that I had not filed the Court of Appeal Order.
Meanwhile Mr Ranil Wickremasinghe employed his people to take me before him asking for mercy which I strongly rejected.
I am then told that on 05th of September two lawyers namely Lakshan Dias and Prabodha Ratnayaka, apparently loyal to government authorities, filed a right violation Petition numbered (SC/FR/299/2022) citing ME as the Petitioner without my authority. I have never met these people and I have not signed any Proxy or Affidavit empowering them to do so.
Since the 15th of August 2022 I have been hunted by CID and immigration officers who have turned up at numerous properties they believed me to be staying at. Officers have assaulted the husband of a pregnant woman - terrifying them both in attempt to gain information about my whereabouts - which has been reported officially to the local police, with no arrest made.
I have been informed that when the said matter was taken up for support on 14th September 2022 the Court has questioned Lakshan Dias AAL as to why he failed to mention about the case SC/SPL/LA/218/2022 that I filed in the Supreme Court.
I am told he had informed the Court that I had instructed him that I was unaware of SC/SPL/LA/218/2022 filed in the Supreme Court and therefore the Court had dismissed the case filed by him (SC/FR/299/2022) with a cost order of Rs 100,000/- imposed on me for no fault in me. Given that this case Lakshan Dias brought forward has now prevented my actual case and plea for help and justice from Supreme Court being heard, I can only see that this has been done maliciously and deliberately to negatively impact my case against this government
Further to the dismissal of my application for special leave to appeal (SC/SPL/218/2022) I filed an application afresh (SC/SPL/LA/246 in the Supreme Court on 13th September 2022 with a certified copy of the Court of Appeal order. On 15th November 2022 that Application was again taken up for support before the same Judge Priyantha Jayawardena and despite my strong objections filed in writing to have my case heard before a different and impartial judge, the case was heard before him and once again the matter was postponed until 18th January 2023.
At this point, especially given that I had learned of the strong connection between the Rajapaksas and Judge Priyantha Jaydawardena, (I cite an article in lankaenews printed March 3rd 2021 that states judge Priyantha Jayawardena is a extreme Rajapaksa who was brought to the post of Supreme Court Judge during the presidency of Mahinda Rajapaksa whilst he was acting as Basil's lawyer. I also cite an article on daily news.lk where Judge Priaynyha jayawardena himself refused to sit on the bench regarding the fundamental rights petition filed by former Defence Secretary Gotabhaya Rajapaksa, citing personal reasons.)
It is very clear that there is a strong link between the very government that I have publically called out in support of the poor Sri Lankan civilians at their mercy. Given this, I do not believe In the possibility of justice through such a Judge.
So I had to request the Chief Justice to intervene and grant me a fair hearing
he ordered that my case be listed for support on 28th Nov 2022 but once again it was listed for support before the Judge Priyantha Jayawardena and he once again postponed it - this time for six months - also with special order given to the Registrar not to entertain any request seeking an earlier date.
Thereafter, as the Judge Priyantha Jayawardene had abused the office and had clearly violated my fundamental rights - which does not fall within judiciary immunity I initiated a right violation Petition numbered (SC/FR/399/2022) against him on 27th December 2022 for denying my right to safe liberty and to return to Britain as a British citizen and not as a deportee.
It was supported on 27th January 2023 and the Order delivered almost four months later
on 11th May 2023.
in the order made by the Supreme Court it is mentioned that I had suppressed the facts about another case (SC/FR/299/2022) initiated by two other lawyers, Lakshan Dias and Prabodha Ratnayake. Who I state that ONCE AGAIN I have never met, nor signed any affidavit , or proxy - which I had already informed the Chief Justice on 08th of March 2023, yet the Court has simply disregarded my written submission made to Court and imposed a further cost Order of Rs 500,000/- on me. An order which is absolutely flawed.
Any prudent person will understand that this order is obviously wrong as I had no business with the case (SC/FR/299/2022) filed by the said two lawyers apparently loyal to this government, and Ranil Wickremasihne who has used his people to persuade me to go before him to begging pardon to have the deportation order issued on me cancelled ,
permitting me to return to UK safely. President Ranil was asked directly to allow me to travel home safely - a request he has repeatedly denied in favour of continuing to punish me for speaking out against his government
The two lawyers who had deliberately filed a case citing me as the Petitioner with no proxy or affidavit signed by me is clearly fraud and therefore on 18th May 2023, I have reported both these to the Chief Justice as they had deprived me of my right to pursue with my FR Petition (SC/FR/399/2022), causing an irreparable damage to my reputation and credibility and further prolonging the suffering I have to endure having lost my right to liberty and to live my life free from persecution.
I have given instructions to my Counsel to have the cost order of Rs 500,000/- imposed on me overturned as FR Case 299/2022 had been initiated by the said two lawyers without my authority and hence the cost Order imposed on me is clearly unjust.
It appears to me that although Sri Lanka claims to be a democracy it is a place where people are least concerned and clueless about their democratic rights and the supremacy bestowed in the people under the Sri Lankan Constitution
It appears that majority of the people turn a blind eye to oppression and passively approve the corrupt 1+225 (President and the MPs) politicians who appear to rob this nation with total immunity whilst keeping the judiciary at arm's length.
I know even though I have done my utmost best for the downtrodden people of Sri Lanka, the people here due to fear, intimidation, ignorance and learned racism condemn me for interfering with the internal affairs of the government of Sri Lanka. I know even my Counsel Mr Nagananda who does his best to protect my interests absolutely pro bono publico – 'for the public good', is also condemned by the people of this country for helping a 'foreigner' who has no business with Sri Lankan politics.
I do not care for the politics of this country. I care for the people of this country. As a human being on planet earth, I deeply care when I witness people being violently attacked just for raising their voice and gathering together. No matter what is said between any people or any people and their government - no matter what your point of view is - violence is completely abhorrent and unacceptable.
Violence against unarmed and desperate people is even more abhorrent.
It also completely violates human rights law, instils fear into an already fearful public and creates yet another completely un democratic rule by terror country in this world.
Is this really what Sri Lanka wants to be?
Before the government violence against the people I witnessed something truly beautiful at Galle Face Green. I witnessed people of all religions and all economic backgrounds coming together in love, and in hope, and in union together.
I saw what can be achieved when the people of this county choose to work together and support each other, rather than be divided by hatred and racism. I saw a true community of truly courageous and intelligent people rising above generations of fear and trauma to set an example to the world of how to protest.
This was the most incredible, special show of love, unity and solidarity that I have ever been witness to. System change is what thousands of people came to the streets to demand.
Born from the desire to create a world your children would thank you to inherit.
And they were met with trauma and violence and chemical weapons designed to plunge them back into silence.
And for me? For 13 MONTHS NOW I have been punished for raising my voice on behalf of the people of this country, for the future of this country and for the children of this country.
13 MONTHS where I have been forced to lose all of my property, money and perception of safety. 13 MONTHS of battling a severe decline in my mental and physical health. 13 MONTHS of living in appalling conditions, in fear of what these authorities will do to me should they take me into custody.
After what is over a year of living in daily terror, is it not time for justice to prevail?
Is it not time to allow me to leave this country without further threat to my safety, my liberty or my sanity.
I committed no crime, And yet I find myself paying this heavy punishment with no end in sight.
I have lost all but my last shred of faith in the justice system here
And for the future of this country
For without justice, there can never be peace
Without peace there can never be love
And without love there is nothing worth living for.
Reader insights
Outstanding
Excellent work. Looking forward to reading more!
Add your insights