Heart Broken
When It's Time to Let You Go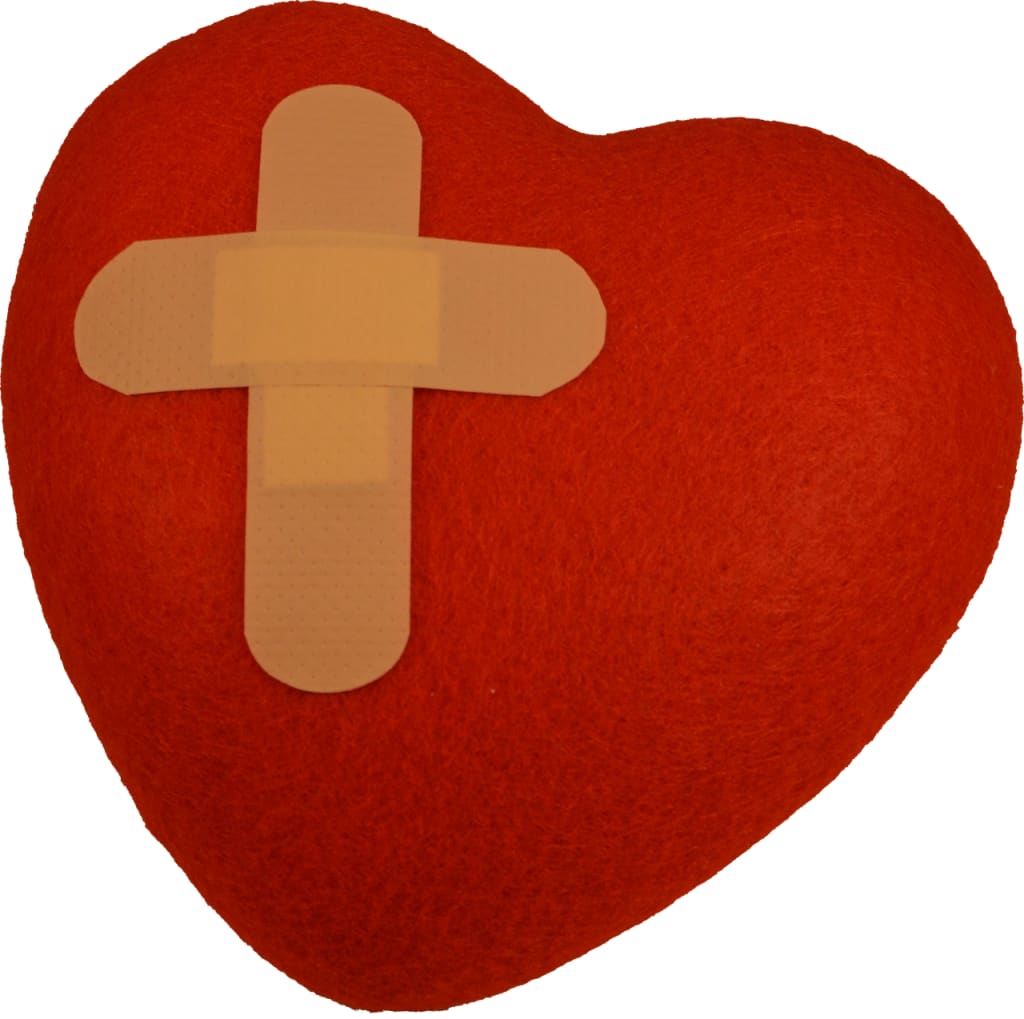 They say loving someone who does not love you back is like hanging on to a burning rope while your body is engulfed in flames and you just hang on to dear life burning alive. We are too scared to let go, strong enough to hold on, but not strong enough to realize when it's time to let go. Okay, maybe I say that because, in reality, that's how it feels.
Letting go of someone you could choose to stay with is a life-shaking event. Do you let the good outweigh the bad, even when the good is only at a rate of 1 to 5000 bad times? I didn't think I was going to love again after three years with my ex when we split up. Almost two years later, here I am not even completely healed and already crying over another man. The thing about it is, this other guy was the first guy. My first love, my go to, my best friend on and off for eight years. He was there before my ex and now that I laid everything on the table about how I felt, I am finding myself having to let go as fast as I started.
What they don't tell you is how to have the strength to let go of someone who can't give you what you need because they are in a different place in their life. Hell, it's life; it's going to happen, but I am a strong believer if you want something bad enough you will find a way to make it happen. Not come up with lame-ass excuses. We have had our bad and good, but our good always outweighed the bad; hell we wouldn't go hours leaving the other person feeling upset or mad and now we can't stand to be there when they are upset, because now the hurt is being caused by the one they loved.
I can't do this anymore. I need more than he can give me and I have to find the strength to let go, even if he tries to keep me pulled in. I wouldn't say I have high expectations, but my expectations are not to be disrespected or taken for granted again. His words mean nothing if his actions don't follow. He's not a bad person by any means. I think we have both been burned alive in our past relationships so that we don't know how to love one another like we used to be able to. Life has a strange way of working, but I have to keep believing that if something is meant to be, it will be, no matter what.
Have you ever felt so strongly about someone, seeing them happy is all that matters, even if that means you are no longer around in their life? I have found myself believing that the pull of that force is for a reason. I believe it is the string attached to you two. The string is a representation of finding each other later in life or maybe your next life if you believe in that.
There comes a time when I have to pull back and move on for my sanity. It isn't about keeping them around anymore because I come to realize if they really wanted to be in my life, they would find a way to make it work. No matter what goes down between us, I don't blame him. He didn't come into my life to be blamed. He came into my life because God said, "You two need each other right now..." When it's your time to move on, you will do so willingly.
breakups
Small town blogger travelling the world and writing about her journey along the way.