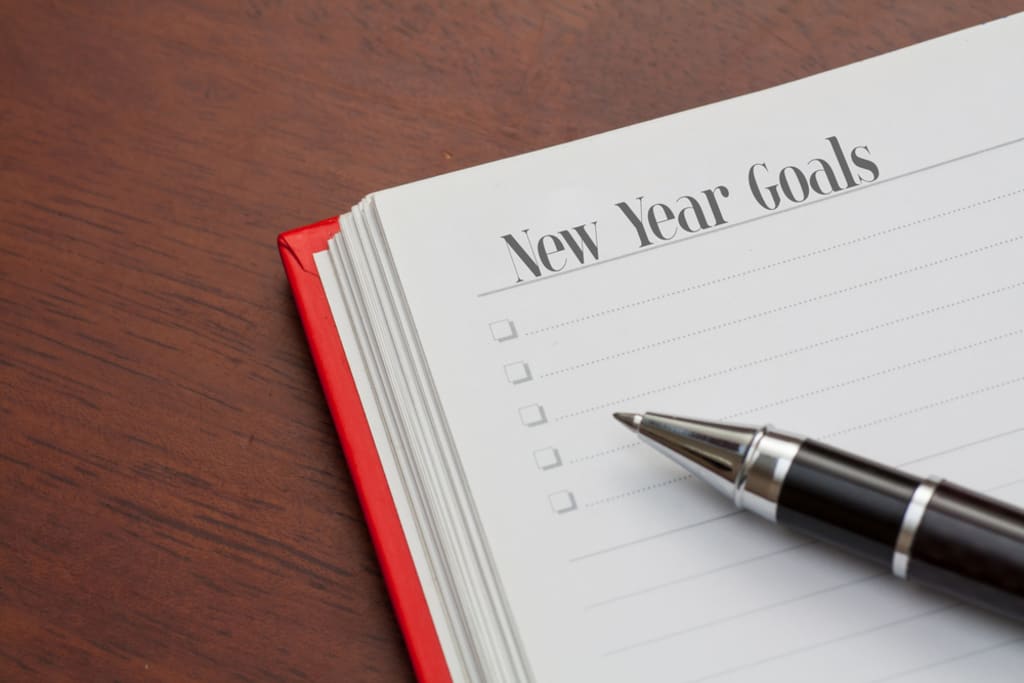 Whether these are health-conscious resolutions aimed at setting us up for a good year or simply learning something new, having a resolution can give you an aim for the coming year and bring about changes you want to see in your life.
Last year, 54% of the UK population intended to go into 2022 with a resolution, with one quarter of the UK focusing on health as they approached the new year. And after all those Christmas dinners, we might just consider doing the same this year.
Here, we will explore some New Year's resolutions you might try going into 2023 which are healthy for your mind, body, and soul.
Healthy mind
Learn something new
If you are looking to improve your concentration, brain health, and memory, then you might consider learning a new skill or language. This can range from deciding to learn French, to knitting, or how to play chess. There is no better time to start a new hobby than the new year, as you can get the benefit of feeling accomplished by sticking to your resolutions while also enjoying a new pass-time.
Spend more time outdoors
You might also fancy spending more time outdoors to improve your mental health in the coming year. After a turbulent few years, and with some of us working from home, it is more important than ever to get out and enjoy some well-deserved time away. This doesn't just have to be holiday escapes, but it can be daily walks in your neighbourhood. Ecotherapy has been shown to be able to help mild to moderate levels of depression.
This might also be a good time to embrace a digital detox, even just for an hour a day. Our mobile devices could be adding to our daily stresses and so by removing yourself from technology regularly, you might find you improve your sleep and mental health.
Healthy body
Embrace new flavours
This can be everything from trying a new hot beverage in the morning, like pumpkin coffee or Moroccan mint tea, to attempting to cook different cuisines from around the world. As with TikTokers such as @seemagetsbaked, you can try recreating a dish from each country to allow yourself to explore and embrace new flavours and different cultures from the comfort of your own kitchen.
By exploring new cuisines from around the world, you can broaden your knowledge of other countries while also finding diets which work for you. Who says healthy must be tasteless? In fact, many cuisines, such as the Mediterranean diet, is good for your body – even helping your skin look better – all while being incredibly flavoursome.
Move more
Another resolution you might add to your list is to move more. This resolution is less restrictive than "lose weight" or "eat healthy", which many of us have tried and failed to maintain throughout the years. Instead, this resolution focuses on the small changes you can make to your daily life to help you live a more active lifestyle. This can include swapping your sitting desk for a standing one or taking walks during your lunch break. You can even approach it as a way to find a new sport you enjoy, visiting the local leisure centre, and signing up for classes. Whatever level of movement you feel comfortable with, you can achieve.
Healthy soul
Practice mindfulness
Revitalisation is key for maintaining a healthy soul. Being able to maintain calm in a world currently surrounded by chaos can benefit you significantly in all areas. In fact, mindfulness and stress reduction have benefits for your physical health too, including treating heart disease and chronic pain. Some ways to practise mindfulness might include:
• Trying aromatherapy
• Yoga
• Daily journaling
Improve your sustainability
Another way to benefit your soul and those around you is to start caring for your environment. Improving your sustainability efforts could be a resolution you try which not only feels good, but it can also benefit your pocket. With the current cost-of-living crisis and the rising energy bills, taking sustainable approaches to your daily lifestyle can help you save money – such as reducing the amount of water you use by showering for less time. Many adults might only need three to five minutes in the shower, but many of us take longer. Reducing this time can save you on your water and gas bills.
Finding ways to incorporate healthy habits into your daily life can help you stick to your New Year's resolutions. Understand how much you can do and know that this can fluctuate daily. Some days might be more active than others, but by trying, you can improve your mind, body, and soul across the coming year.
Sources:
https://www.finder.com/uk/new-years-resolution-statistics
https://www.tiktok.com/@seemagetsbaked/video/6985268774647663877
https://www.hsph.harvard.edu/nutritionsource/healthy-weight/diet-reviews/mediterranean-diet/#:~:text=Research%20supports%20the%20use%20of,also%20support%20healthy%20weight%20loss.
https://www.upskilled.edu.au/skillstalk/mental-health-benefits-learning-new-skill#:~:text=1.-,Improves%20your%20brain%20health%20and%20memory.,the%20faster%20impulses%20can%20travel.
https://www.mind.org.uk/information-support/tips-for-everyday-living/nature-and-mental-health/how-nature-benefits-mental-health/#:~:text=Spending%20time%20in%20nature%20has,with%20mild%20to%20moderate%20depression.
https://health.clevelandclinic.org/digital-detox/#:~:text=Unsurprisingly%2C%20so%20much%20screen%20time,your%20sleep%2C%20relationships%20and%20mood.
https://www.helpguide.org/harvard/benefits-of-mindfulness.htm#:~:text=If%20greater%20well%2Dbeing%20isn,sleep%2C%20and%20alleviate%20gastrointestinal%20difficulties.
https://www.webmd.com/beauty/shower-how-often#:~:text=Shoot%20for%203%20to%205,for%20most%20types%20of%20hair
Reader insights
Be the first to share your insights about this piece.
Add your insights