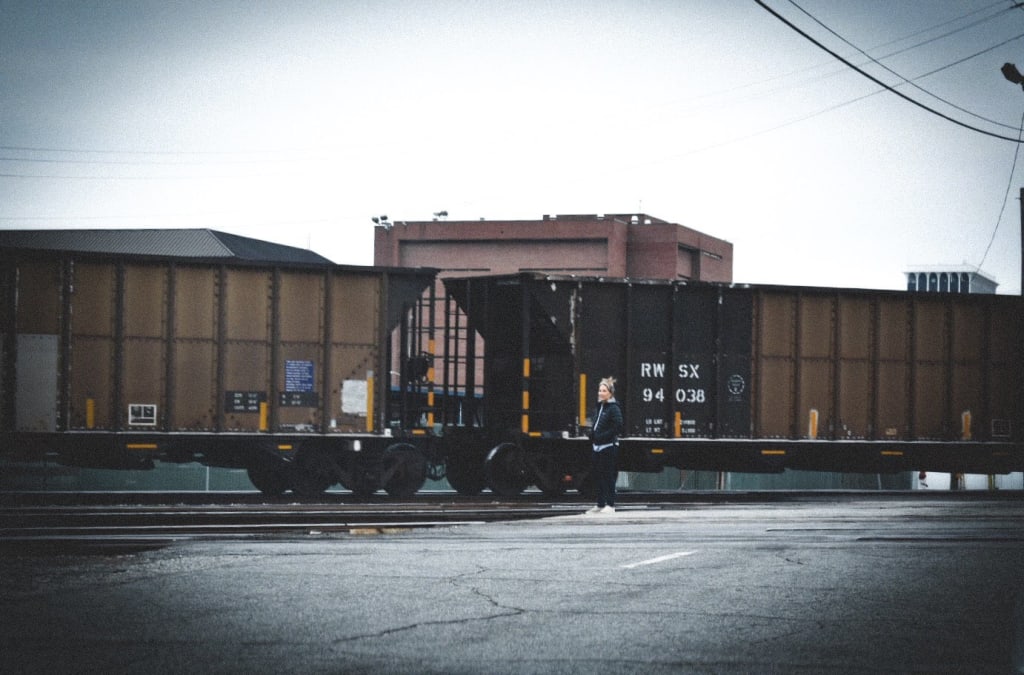 It was a chilly night in Los Angeles and I sat in a circle of new friends plunged in deep discussion about the spiritual and material values of life. There were agreements and disagreements, laughter and grimacing, and all of the things that make a great conversation all consuming. I was in my perfect type of heaven. Then, everything stopped. He politely walked through, not so much graceful as grateful that we made the room for him. He had a beat up hat, a heavy camera around his neck, and kind, inquisitive eyes. It felt like I was noticing something for the first time, and that something... was everything. Time returned to normal and I re-joined the conversation, which seemed to flow and whirl through the entire night. In what felt like a brief moment everyone had dissipated, and I sat there alone with my head bowed thinking about what great things lie ahead with new voices and faces from the night. Then I feel the soft presence sit down next to me. I look up to see the beat up hat, the camera, and the inquisitive eyes.
"Tell me," he said.
"Tell you what?"
"Tell me everything," he responds.
We talked for hours about everything that our minds and eyes fixated on, from the moon to our chemical makeup of a cell.
He picked me up from my house in a cool flurry of excitement. He had planned out every detail of our first date, while leaving room for the wind to carry us where it might. We went to a women's empowerment night at a local venue. He had his camera as always, ready to catch the tender moments between the breaths of the crowd and the bands. We danced, sang, and fell in to conversation with strangers. I never felt so liberated to be myself and so motivated to share it. We ended the night with a winding drive through the hills and singing along to (what we discovered to be) our favorite songs.
He walked me to the door. "I've decided, I'll never take time with you for granted."
I didn't know, at the time, how important those words truly were.
I plunged the French press and moved it over to the dining room table with two mugs, sugar, cream, across from me a beautiful mess of hard drives, cameras, lenses.
"Come here, I wanna show you something."
I float over to the other end of the table and sit in front of a sea of photographs. He leans over me and chooses the perfect image. He showed me how to look at it through the eyes of a photographer. He pointed out the horizon line and told me where the heart of the picture lied. He loved teaching me and I loved to watch him weave a magical world in front of me. I took it all in, breathed in deeply, and jumped.
Road trips were very prevalent, stopping in the darkest spot to see the galaxies and stars, or the perfect timing of the sunset, the brightest point of the sunrise. We stood in the pitch black of a canyon road looking up to name as many constellations as we had knowledge of. He grabbed me and looked down to my eye level.
"Every moment with you is a moment that makes my life more amazing. You are a mystery and you are magic."
In an instant, our lives became full and our hearts became full and we became further away from each other.
What seemed to be a small lifetime went by without seeing him, driving, singing, hours of conversation. The phone rings. I see the beat up hat, the camera, the eyes.
"Do you wanna go on a road trip with me?"
I declined. I had already set out on my own road journey to find myself, among other things.
"I miss you," he said with a down turn in his tone.
"I miss you too."
I saw waterfalls, snow, canyons, villages, and deserts. I saw the universe, and I saw the deepest core of myself. He wanted to make things right when I got back, start rebuilding. I knew what I had to look forward to when I returned home, and I did look forward. I saw a never ending road with colorful possibilities. Then the road stopped.
I looked out on a snowy road from a car window. It's 25 degrees and beautiful. The destination was warmer climates and the Sonoran Desert. Stopped at a gas station where the ground had frozen over, the phone rings. I hear a familiar voice from a dear friend at home.
"Are you sitting down?"
"Yes."
"There was an accident."
I swallowed a large, dry, barbed knot.
"He's gone."
All I heard was sobbing that I realized was not only coming from the phone, but also from myself. I fell into a dark abyss filled with tears. The pain was sticky and black, and the memories were warm and gold. Each one sparked the other, provoking a feeling of a cycle that may never come to an end.
He was the spirit. Time slipped by. It started off slow and sour. My world was colored rust and gray. I moved forward and started to see the reality I used to see. There was blue and green. The days felt cool like a fresh ocean breeze. The day came when I could pass that street without feeling the grief well up inside like the first stages of a supernova. Instead, I smiled with a sparkling tear. I will always feel it. It will always be there. At first the idea of that felt like a slow torture. Now it feels like the warm sun. I wasn't ready to lose him, and I waited for something that would wash my mouth out from the feeling of dust and metal. Then I stopped waiting. I remembered his words, "I've decided I'll never take time with you for granted" and decided to move again. Move forward, take a different fork in the road. I never want those moments to be taken for granted, never want to forget the beauty of them, never want to forget how divine it is just to have them, and now I make sure I never will...