Green Book
2018 ‧ Drama/Comedy ‧ 2h 10m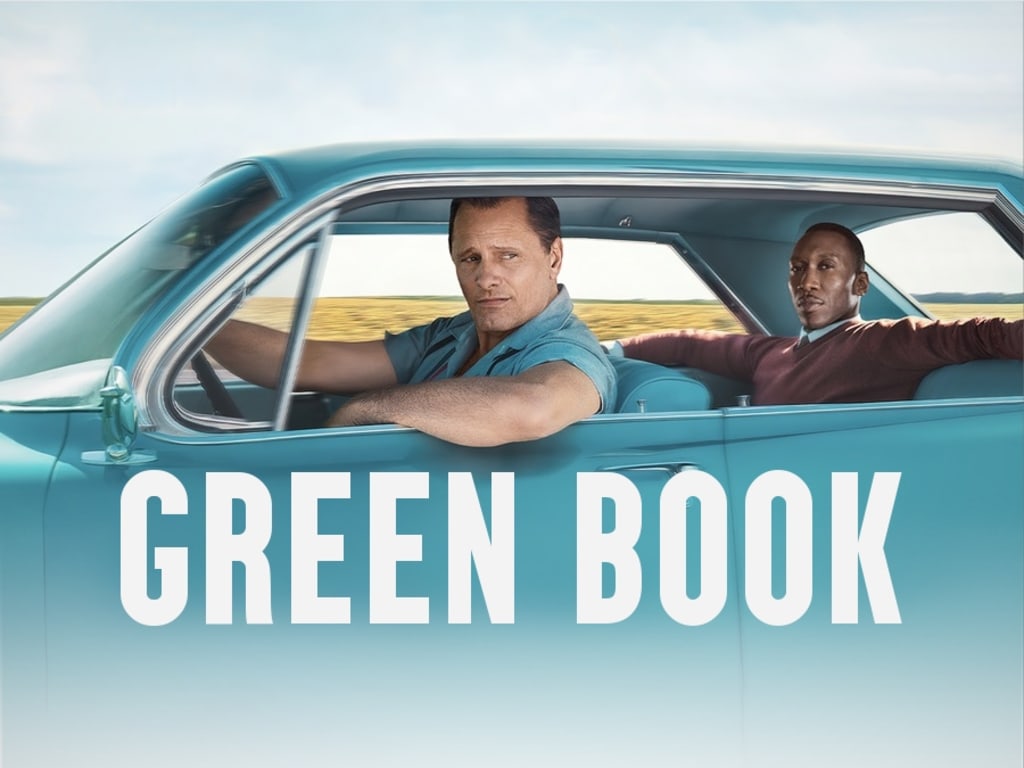 Original Language: English
Director: Peter John Farrelly
IMDb: ⭐ 8.2/10
Green Book" is a 2018 biographical comedy-drama film directed by Peter Farrelly. The story is inspired by the true friendship between Tony Lip, an Italian-American bouncer, and Dr. Don Shirley, a renowned African-American pianist, during the 1960s. Tony Lip is hired to drive Dr. Shirley on a concert tour through the racially segregated Southern United States. They rely on the Green Book, a guidebook for African-American travelers, to find safe accommodations in the racially hostile region.
As they travel together, Tony and Dr. Shirley initially clash due to their differences in background and personality. However, as they face the challenges of discrimination and racism, they develop a deep bond and understanding for each other. Through their journey, the film explores themes of friendship, racial prejudice, and personal growth.
"Green Book" received critical acclaim for its performances, particularly those of Viggo Mortensen (Tony Lip) and Mahershala Ali (Dr. Don Shirley), as well as its tackling of sensitive racial issues. The film went on to win several awards, including the Academy Award for Best Picture, Best Original Screenplay, and Best Supporting Actor for Mahershala Ali's portrayal of Dr. Shirley.
As his nightclub is being renovated in 1962, fierce bouncer Frank "Tony Lip" Vallelonga looks for work. The most intriguing proposition turns out to be serving as Don Shirley's chauffeur for a performance tour of the Deep South states. Shirley is an African-American classical pianist. They set out on their journey armed with "The Negro Motorist Green Book," a manual for safe driving amid America's racial segregation, despite Tony's lack of enthusiasm about working for a Black guy. With their opposing outlooks on life and aspirations, the snobbishly academic pianist and the bluntly practical bouncer can hardly get along.However, as the unlikely couple experiences and witnesses America's shocking injustices firsthand while travelling, they grow to appreciate one another and begin to work through them as a team. They develop a bond and a mutual understanding as a result, which would impact both of their lives.
Green Book was a hit with me and the sold-out audience, who cheered heartily at the conclusion. The film honours Don Shirley's brilliance and bravery as a black man who struggles to rise above the ugliness of the times, and is based on the true story of the piano virtuoso's journey across the South in the 1960s. He is chilly and lonely due to the opulent trappings of his mansion and his career as a concert pianist, but when he employs Tony as his road trip driver, things start to change. Tony is the antithesis of Don's perfection with a past as a nightclub bouncer with Mafia connections in New York, and their developing friendship while travelling elevates the film above the ordinary and into something magical.It's humorous and endearing to witness Viggo and Ali, who play the main characters, reject preconceptions and realise their shared humanity. The movie teaches without preaching, and what we liked best about it is how it all plays out naturally in the interactions between two excellent performers and a talented supporting ensemble. Finish it off with a great music, superior direction, top-notch production qualities, and a crowd that cheered loudly at the conclusion.
About the Creator
Wc to The Movie Suggest, your ultimate destination for a cinematic odyssey across the globe.I curate the best, providing you with a passport to cinematic wonders worldwide.Join me in this thrilling celluloid journey;let's explore the world.
Reader insights
Be the first to share your insights about this piece.
Add your insights