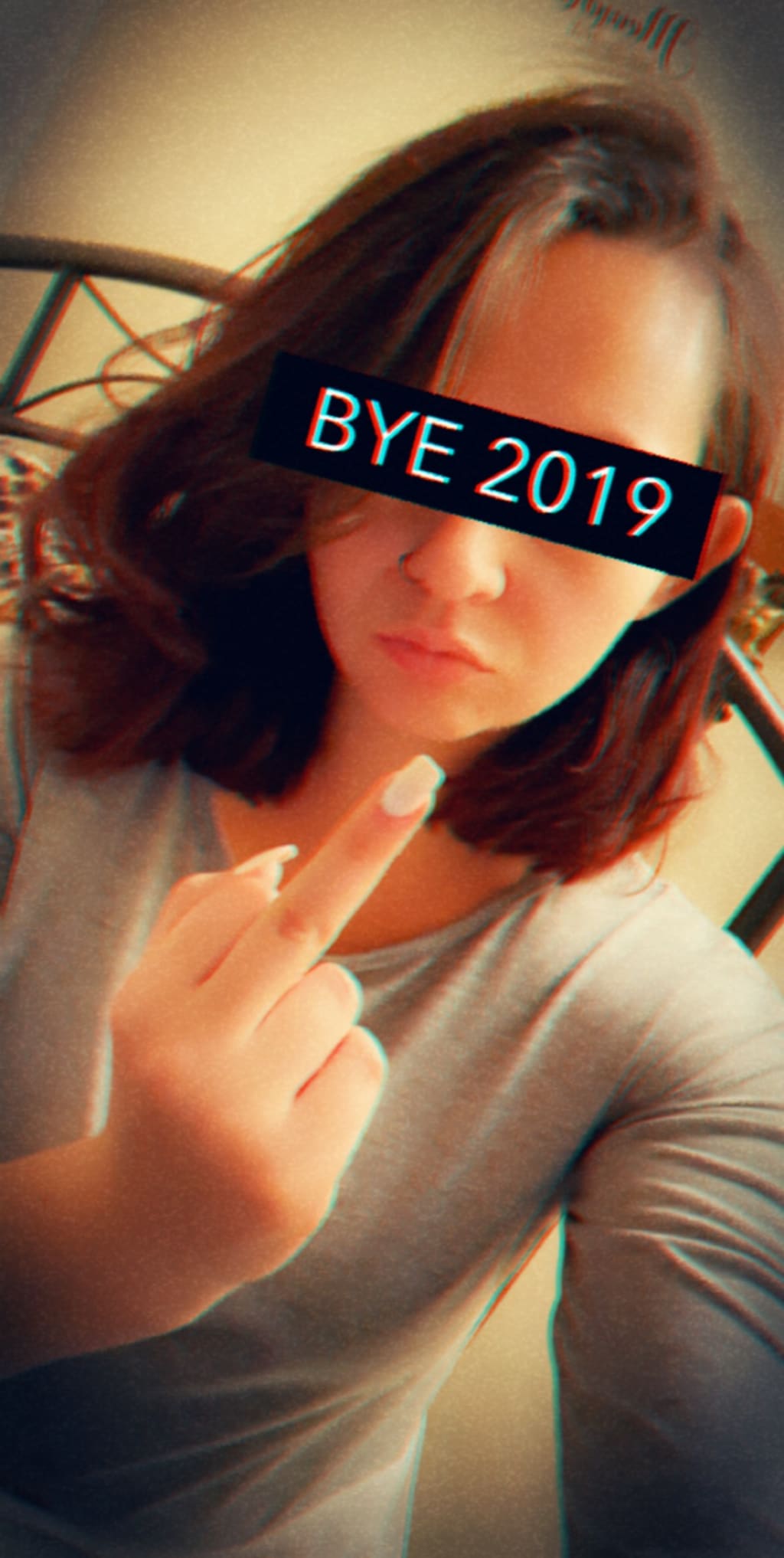 Goodbye
Dear 2019,
Wow, where do I begin? Every New Years I hope for a better, happier, healthy year for myself, my son, my friends and my family. I always think it's going to be better then last year but unfortunately this year I was mistaken. 2019 started off pretty good until it didn't. There were more downs then ups and I regret that so much. Sure, I can sit here and go into details but I won't bore you guys with the craziness that was my life this year.
Recently I discovered this writing website because I saw my boyfriends ex girlfriend had written something on here. Before I explain, let me just say that I've been with my boyfriend since June of 2014. We now have a 2 and a half year old son who is the most amazing smart little boy I've ever met and I'm not just being biased.
Overall, we have had a pretty good relationship these past 5 years even though everyone has their moments. This last year was hard. After this past summer I found out he had got with another girl from his college and was lying to the both of us. I didn't know and he made her believe we were broken up when we weren't. I was crushed and heart broken but after a few weeks I met someone and got with him. So I thought that it could work and fast forward, all four of us decided to meet up and bring my son so that my boyfriend and my sons fathers girlfriend could meet so there would be no fighting if one of them was near my son. Innocent right? I really wanted that to be my intention because I thought I was moving on. Afterwards it wasn't so innocent.
There was lying and cheating and manipulating and more lies. All hell broke loose. He broke up with her and I broke up with my boyfriend. Overall both these relationships lasted two months and were both a complete waste of time.
On the brighter side after all the hurt we ended up back together. But every time I turn around his ex girlfriend is saying or doing more things that I find out like writing a letter saying how crazy I supposedly am and how scared she is of me. Well maybe you shouldn't have tried to break up someone's family? Just a thought.
I'm truly happy we got to spend the holidays together and to fix our relationship. We spent the beginning of 2020 right even though it's day 2 of 365 days ahead of us, I already know it's going to be the best year for us and for our family. If it's anything how 2016 was, I'll be really happy.
I won't come on a social website to bash anyone or say names, but to the crazy 18 year old who called me crazy: when you can run with the 20 year olds who are 6 years older then you, then you can come at me. I told 2019 to come at me and it sent me a little girl to show me and my sons father what was really important and what he knows he needed and that is me and our son and our family. We are amazing and I do thank you for showing him what was right in front of him all along. Me.
So to 2020, I can't wait for all the new blessings that are ahead. And to 2019- so long!