Get Back in the Game!
Are you ready for dating after divorce?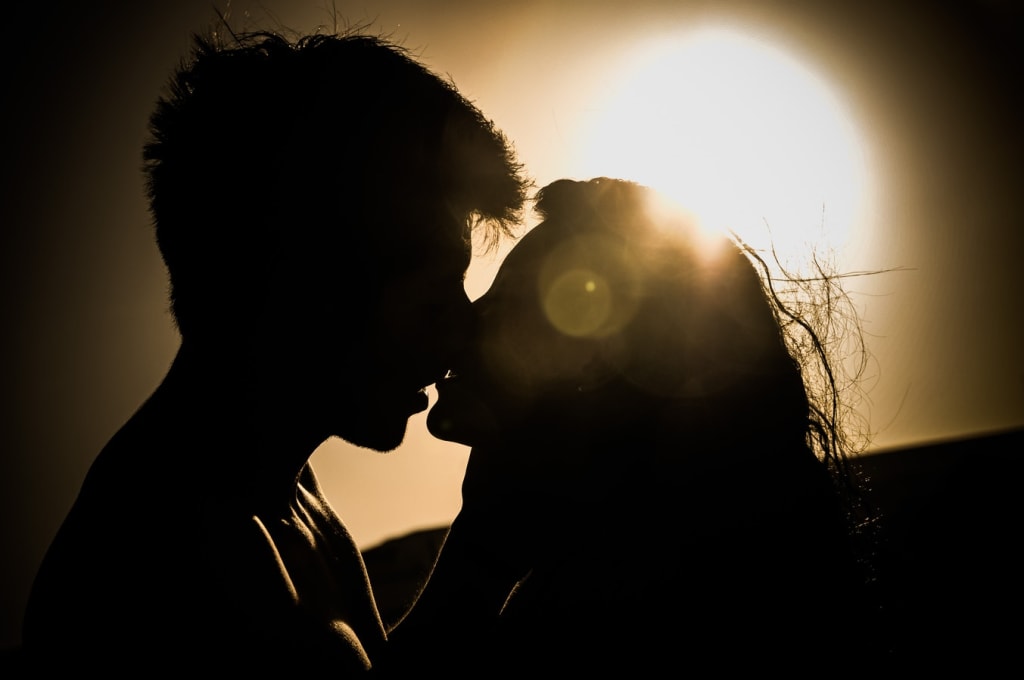 Can you deal with dating? It's old advice, but worth repeating; don't date until you are ready. You want to set yourself up for success, not a failure. If you want to meet new people, make new friends and hopefully find love again, it is essential to make sure you understand where you are in the healing process.
Everyone handles emotional breakups differently. Many people emotionally separate from their partner while still in the relationship. When a divorce is final, they are ready to move on emotionally because they've already sorted through their feelings. Others must separate physically to work through their emotions or grieve the loss of the relationship before they are ready to date again.
Don't bow to family or peer pressure. If you are divorced and haven't been interested in dating again, there is likely a sound reason. You may not be ready. You may be scared, or you may just be quite fine and happy with the life you have right now; thank you very much!
You may feel that dating is the start of a process that means you are ready to remarry and you are not. Whatever your reason for not dating, don't resume dating until it feels right for you. It's always best to ask yourself the hard questions and take some time to prepare yourself before starting to date—legally divorced or not. Do you know what went wrong in your marriage?
Do you understand your role in why the relationship ended? Have you learned the lessons you need to learn, so you don't repeat painful past mistakes? Do you know what you require in a healthy relationship? Are you emotionally available and ready to move on with your life? Healing after a divorce is a daunting process. Don't throw dating into the mix until you are ready.
Immersing yourself in a new relationship won't resolve conflicts, anger or insecurity issues. Are you still at the point where you mistrust and dislike every one of the opposite sex? If you wish to ensure your future happiness, do the inner work first before getting out into the dating world; no matter how long it takes.
The first step in dating after divorce is knowing and loving you. You need to "date" yourself first. If you wouldn't want to go on a date with yourself, you're not yet ready to date. Take it slow. Give yourself some time to make sure your past is firmly in the past.
Take the time to rediscover yourself. After being part of a couple, you may have lost track of your single self. Have you neglected family and old friendships, dropped out of social activities, let your physical health or appearance go? It's time to reconnect with your real self.
Through self-evaluation, you will discover yourself and know when you are ready to date again. Once you accomplish this process, you will be able to distinguish between dating out of loneliness, neediness or fear versus being motivated by an internal emotional strength and ready for healthy companionship.
When you feel ready to date again, you don't want any new partner to have to waltz around the topic of your former spouse and divorce. While it is vital in a new relationship, to be frank, and open about your past, you don't want to dwell there. You don't want a new person in your life to feel that they are just a "sounding board" or a "shoulder to cry on." A new date isn't likely to be interested in or develop feelings for a person they feel still emotionally attached to the past.
Examine why you want to date again. The biggest error one can ever make is to date to get over your ex. If regaining your confidence and getting over your past relationship is your motivation, you might be using the new person to help you heal, but it is more than likely that he or she will suffer in the process.
Be candid upfront! You will find that others that want to date are also just returning to the dating scene and not ready for a serious relationship. Because this is a time of adjustment, they may be the ideal people to date right now. It's important to find someone that can be honest with you and themselves. Don't view this emotional boundary as a challenge or disregard the caution and charge headlong into a relationship.
If you do become emotionally entangled, be aware that the other person may not be ready for the same level of involvement that you seek. You can choose to move ahead but must accept the responsibility for the outcome even if it is not the outcome you desire.
Too often, people go through a painful divorce, and the first thing they want to do is to jump into a new relationship. It may appear like a good idea, however when you think about it; it makes better sense to wait until you are confident that you have healed from the trauma of your break-up.
Knowing who you are right now, as opposed to who you were in the past or whom you want or wish to be in the future, is one of the biggest steps to take before dating again. When you know yourself, you will find your truth and love yourself. Loving yourself will help attract happier people into your life.
Consider the reasons why you want to date before you return to the dating scene. If you're afraid of being alone, it may be time to face your fears. Wait a while. While this advice may not be what you want to hear or do, it's sound advice. "Lessons we fail to learn, we're doomed to repeat." Did an overwhelming fear of being alone lead you to your last relationship that didn't work?
No matter if you are dating for fun to meet different types of people and experience new adventures, or looking for a serious romance, it is essential to be clear on the kind of partner you wish to attract. A date may turn into a long-term relationship.
When you do decide to date again, realize that any individual you meet, like yourself, may have significant baggage. Be prepared to deal with it. Most of us have baggage in the form of emotional issues that spring from a failed relationship, financial challenges, children we are raising or supporting, etc. The goal is to find someone with a light load, not weighed down with steamer trunks of "bitterness baggage."
Keep a journal. Write down a list of the characteristics and qualities of your perfect date. Compile another list of faults that are "deal-breakers" and unacceptable to you. Review your list before your first date. If your date doesn't meet your standards, do not make a second date.
Dating out of desperation doesn't work. Watch out for warning signs and do not ignore them. If something or someone seems too good to be true, it usually is not. Be confident in yourself. Trust your instincts. Remember that you cannot change another person. You have your list of what you will not accept. If your date has any of these characteristics, run, don't walk. Know the kind of person you want in your life. Do not settle for less.
You are not likely to have a second chance at romance if you fail to socialize and do not make an effort to meet new people. Many persons coming out of a marriage are in a different phase of life from when they were single and dating. You may be significantly older, have children, a professional career, and a structured life. For you, bars and online dating may not feel right for you.
Consider joining professional organizations or other groups where you are likely to meet intriguing people and prospective dates with similar interests. Join a social or church group specifically for singles. Watch the current events section of local magazines and newspapers for single activities in your area. You may not find the love of your life or even a date, but you will make new friends and develop your social skills.
Once you do meet someone that sparks your interest, and you are planning your first date, there are some things you will want to keep in mind to ensure the date a success. Avoid planning a first date that lasts longer than an hour. If the date is a disaster and you feel uncomfortable, you can relax knowing it will be over soon. If the encounter is going well, you can always extend it or make plans to get together.
On a first date, it best to avoid discussing your failed relationships and the scandalous details of your divorce. Additionally, don't pry into your date's past relationship status. At this point, it's none of your business. Direct the conversation towards things you both enjoy doing and attempt to keep all topics positive. This isn't a good time to talk about politics or religion, nor is it appropriate to whine about how you hate your job or money problems. If you continue to see this person, these subject will come up naturally. Don't go there now.
Relax! Get back in the game! Remember, when you decide to date again, there is no shame in being forthcoming and saying, I want to know you, but I am rusty on the whole dating thing. Please pardon me if I am a bit of a klutz." Your date will smile; the mood will lighten, and instead of concentrating on doing something right or wrong, you can both focus on getting to know each other and having a good time.