Gap Year Travel Packing: Four TikTok Hacks to Help You Pack Smart
We've roamed through TikTok to find the best packing hacks for your gap year travels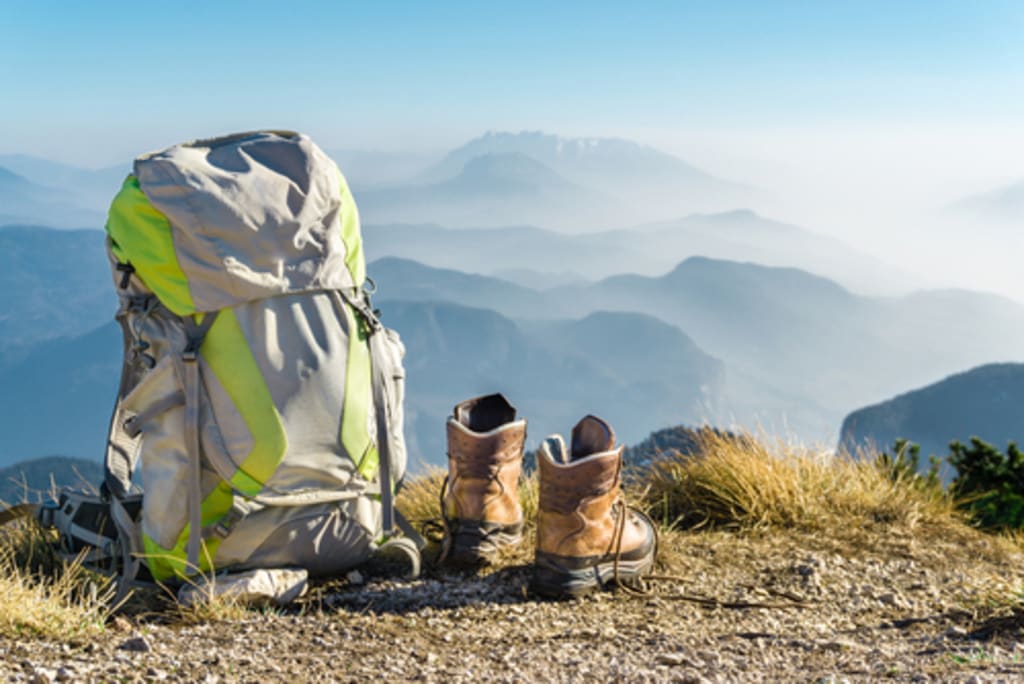 Fitting all your favourite clothes for a week-long trip in a carry-on is a task. But packing your life for a gap year abroad is another challenge of its own.
As a gap year traveller, you want to carry as little as possible. If you're backpacking around Asia, for example, you are most likely going to have a 50L backpack or smaller, while a ski season gap year means you get to fit as many items as possible in your ski bag together with your equipment.
To take some weight off your shoulders (literally), with some insights from Basecamp, a travel company specialising in gap year adventures, we've roamed through TikTok to find the best packing hacks for your gap year travels.
1. Rolling and folding
This packing hack has almost 1 million views, and for a reason.
You probably already know that folding your clothes in two or stacking them on top of each other in your suitcase won't get you very far in your packing endeavours. Instead, fold them. Roll them into the smallest piece possible and tuck them in as you would do with a reusable shopping bag. This is the best part that keeps them together and also the most satisfying to watch.
For a summer gap year, all of your clothes can be packed using this technique, while for a winter season away, you can roll and fold your lightweight items, such as thermal leggings and tops and apres-ski attire.
2. Folding clothes the KonMari way
The famous organising guru Marie Kondo has another folding hack in store for you. She recommends folding your clothes into as tiny pieces as possible and placing them vertically in your suitcase or packing cubes.
That way, you're using the full height of your suitcase and can maximise your suitcase space. Plus, you can see everything you have in it in the blink of an eye and pick whichever item you want instead of making a mess out of it. For clothes that can easily wrinkle, such as dresses and shirts made of thin fabrics, Kondo recommends folding them.
And, of course, don't forget to apply the fundamental KonMari principle: if it doesn't spark joy, leave it out.
A lot of TikTok content creators have tried this trend. Kyla Mgagnon, for example, managed to pack more than ten outfits in her carry-on, and this content creator always uses the Marie Kondo folding method to pack cubes for her undergarments, bags for her shoes, make-up and skincare pouches, and a bag for cables and chargers – the ultimate packing assemble.
3. Compress your clothes with vacuum travel bags
"There are 25 outfits in here," starts the TikTok video that went viral with 3.3 million views.
Vacuum travel bags are a lifesaver when it comes to long-term travel. For a long time, they've been largely used by people moving houses, but they are now entering the travelling community too. In reality, a gap year abroad is the equivalent of moving out, only you have to fit all your possessions in a suitcase or a backpack.
As the video shows, you can pack 25 different outfits in a medium vacuum travel bag. They come in different sizes, allowing for more or less items to be packed and sealed. The bag comes with a pump that takes the air out of the bag, and you're left with a compressed pile of clothes.
If you're planning on doing a gap year ski instructor course, this packing hack is your best bet. As you know, ski gear takes up a lot of space, so being able to compress it will open room for other essential ski season items, such as apres-ski attire for your after-ski fun.
Other gap year enthusiasts planning on staying in one destination for longer can also benefit from this hack. Once you unseal the bag, you will ideally want some storage space for all 25 items or more. This will also help you feel at home wherever you are in the world.
4. The magic of packing cubes
Packing cubes have become one of the most popular packing hacks. TikTok content creators are flooding the platform with videos that showcase the neat and tidy packing of multiple items of the same category into one cube that even organising guru Marie Kondo would approve. In this TikTok video by Jack Callaghan, with 818.8k views, we see a beautiful representation of category packing for his trip to Corfu.
Packing cubes are not only great for categorising your items; they are also a proven way to save space. In this TikTok video with 65.5k views, the content creator, who calls herself a maximalist, managed to fit 14 tops, seven skirts, and three pairs of sleeping shorts in one packing cube, and 10 dresses in another. Packing cubes allow you to maximise your luggage space in a minimalistic way. How better could it get?
We advise investing in multiple packing cubes in different sizes and arranging them like a Tetris game in your suitcase or backpack.
Whether you're rolling and folding your clothes separately or together in daily outfits, packing cubes will help you.
With a mixture of packing hacks, you can maximise your luggage space, bring all the essentials, and even have some room for all the souvenirs and gifts you want to bring back from your gap year travels. Get ready for a year of adventures, pack smart, and embrace the minimalist lifestyle.
Reader insights
Be the first to share your insights about this piece.
Add your insights