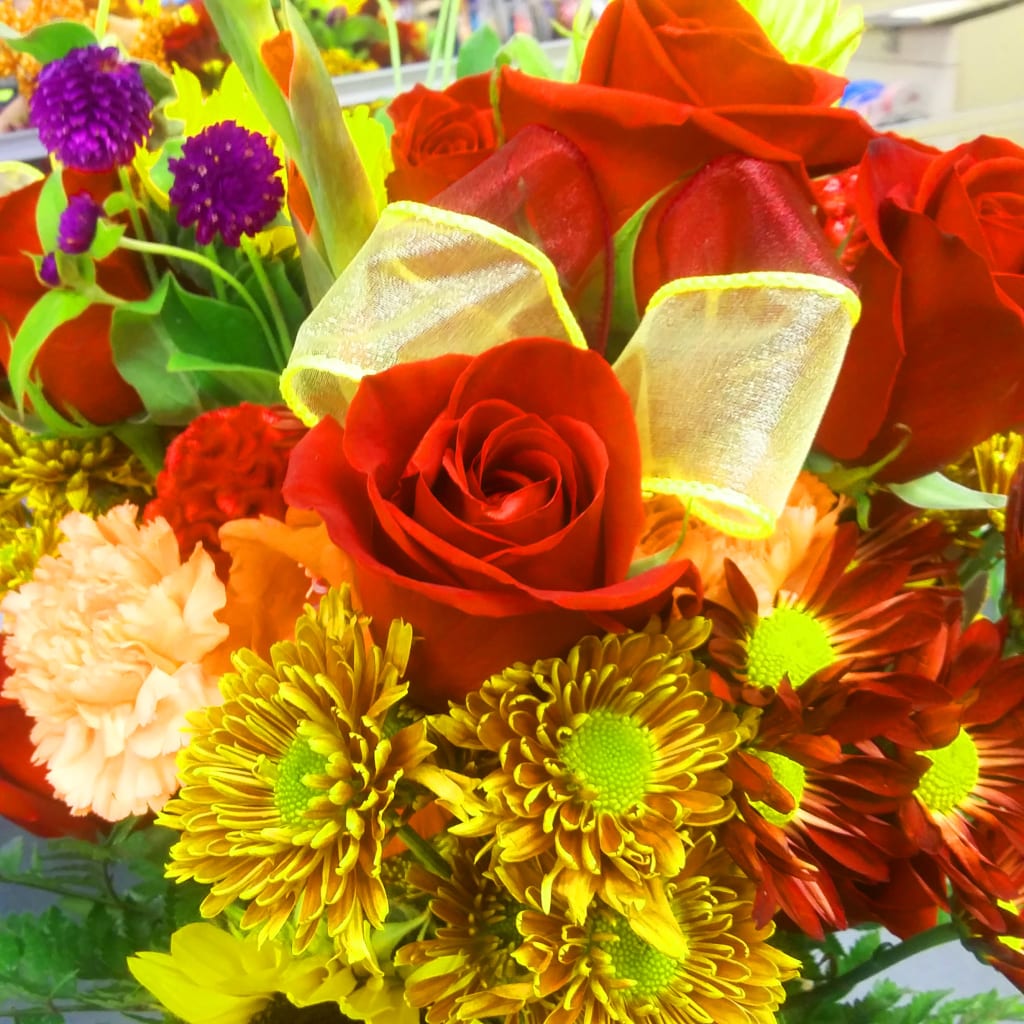 It's not surprising that I'm falling in love with him all over again. Do you ever get over your first love? The first time around, we were both so young—just out of high school and naive to the wide world around us. I loved him, but he didn't feel the same. We were friends for a long time, but then we weren't. We lost touch but he was never far from my thoughts. Over the years, I spent much time thinking of him, contemplating the "what-if's" that we're occasionally prone to.
Roughly five years after we lost touch, we found each other again, completely randomly. We didn't even realize that we knew each other at first. After emailing back and forth for a couple of weeks before I realized, while looking at some pictures he posted on his website, that he was the one—my first love. Reacquainting ourselves with each other was fun, exciting, and exactly what I needed at that time in my life. I recently separated from my emotionally abusive husband and was working on a divorce, so suddenly encountering a man who had always treated me with kindness and respect was not only welcome and comforting, it helped make the event endurable. It was a shocking moment when I realized that I still loved him. Perhaps it's unkind of me, but after a while, I gradually dropped off from communication with him. I was afraid, because I was feeling "that way" again. Moving forward and moving past him seemed an important step that I'd somehow missed. On some level I blamed my lingering feelings for him on my poor choice of husband, as well. In hindsight, it might have made more sense to explain to him why I felt I needed to cut off contact, but in my defense, I wasn't quite myself.
For whatever reason, he took my silence in stride, life moved on for both of us. Out of the blue, about ten years later there was a familiar name in my inbox. As it happens, the email showed up mere days after I had been thinking about him. There he was, in my life again. We spent several weeks exchanging stories about our lives during the years of absence, and currently. Occasionally, my life took a turn for the busy and I went several weeks without replying to an email from him, he was patient, and had a tendency to send a random "hope you're not overworking yourself" email right around the time that I was thinking that I needed to sit down and email him. Over the years, we've developed this sort of synchronicity with one another that I've never known with another being. He was patient when I went back to college full-time, and incredibly supportive. During that time he also endured several long periods of silence on my end, but he was ever present, sending updates on his life, telling me not to feel rushed to respond, and expressing his concern for my well-being. We exchanged occasional texts and phone calls, although much of our communication still took place in a more or less sporadic cycle of email exchanges.
Recently, we've started to communicate more through instant messaging than email, on a near nightly basis. More often than not, he's the last person I talk to before I sleep each night, and he's on my mind all day long—in our conversations, he's expressed similar habits. Each day, I look forward to our conversation, that exchange of ideas and sharing intimacies and complaining about the weather, or work. The days when our lives don't sync up and our schedules don't allow for it just don't seem complete. My heart swells at the thought of him, just as it did 20+ years ago. No man has ever provoked this kind of reaction, not with this kind of intensity. I've come to realize that I'm falling for him all over again—or perhaps it's more accurate to say that my dormant feelings for him are coming alive again. I'm almost afraid to hope that he has come to feel the same, nevertheless, from the tone of his conversation, I believe that he has started to fall as well. I have plans to visit him this summer, to spend time face to face for the first time since I was 19—a plan that fills me with joy and trepidation. During that visit, it's my intention to confess my feelings. One way or the other, I'll know if his heart lies there, too. One can only hope.