Friendships
These people make my world go round.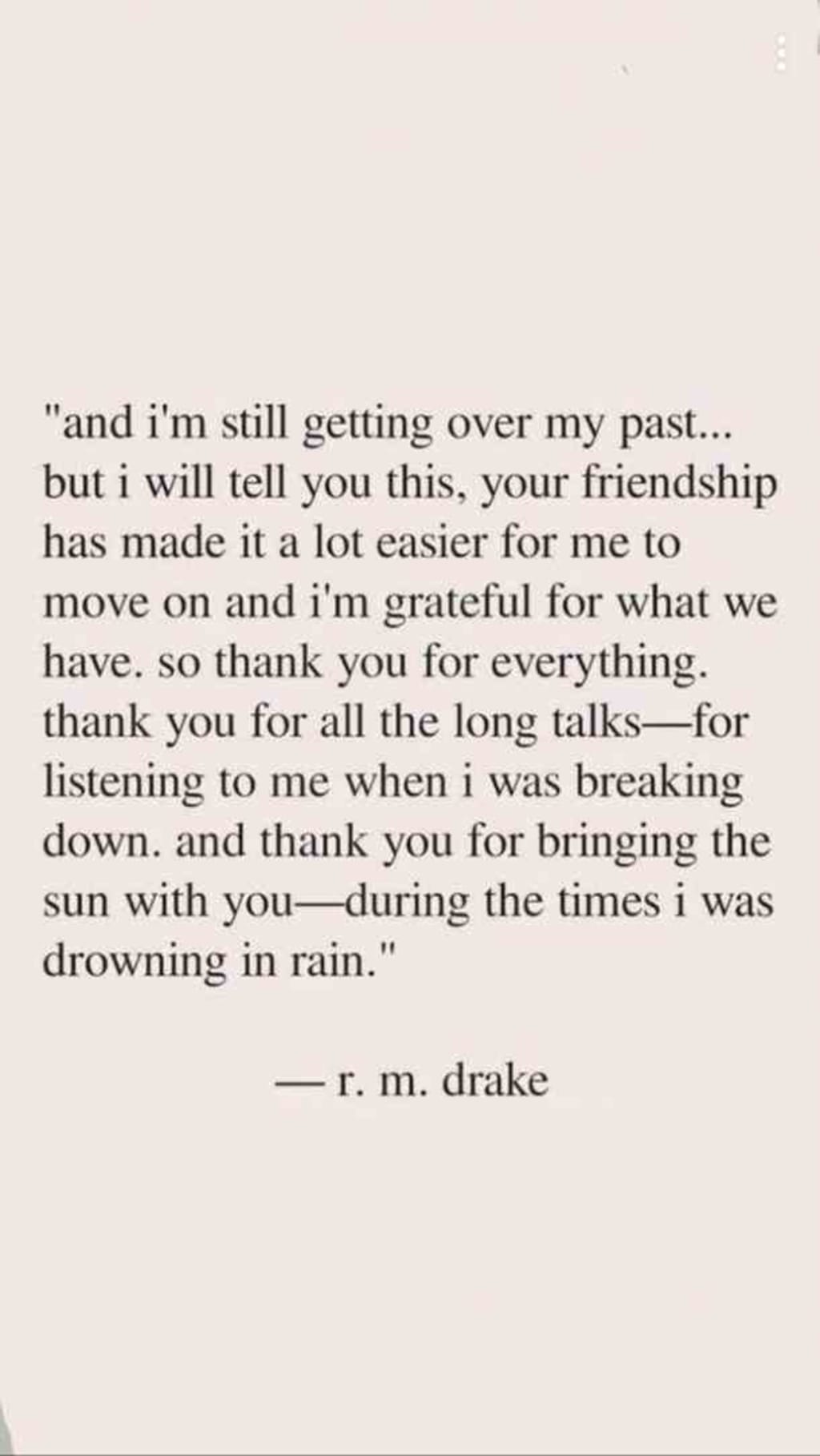 Today is Thanksgiving, and what better way to write a blog post about being thankful for the people in your life other than your family—'cause let's face it I will forever be thankful for my family—than on Thanksgiving itself. My friends have come and gone through the years; but theres a few that have stuck around through the good and the bad, and this blog post is for them. So here are a few things that I am thankful for through my friends and how they have helped me through some of the roughest times in my life lately. I hope my friends know what magical human beings they are. These are five reasons why I am thankful. I did not mention name like I had intended to, I felt like this would be a better way to thank all my friends. Do not get it twisted though, I am still very very thankful for my family. They have helped me through more than I could ever imagine. So I hope you enjoy this, and to my friends who see this I love you guys more than you will ever know.
1. I am truly thankful for the people who have stuck by during the loss of my mom, my grandmother and my aunt. Thank you for helping me through those times, being a ear to talk to when I couldn't even speak and for the adventures that we had. I am truly thankful.
2. I am truly thankful for those friends that pushed me harder in the gym, helped me realize that I was not eating the right foods, telling me my mental health was also a necessity and for believing in me when I didn't even believe in myself.
3. I am truly thankful for my coworkers because without them, I would feel very uncool, not have any fun at work, be homeless because of Chick-Fil-A (Chick-Fil-A plz sponsor this blog and my life) and I would still be a turtle.....in her shell. So thank you coworkers because life wouldn't be the same without you.
4. I am thankful for the people who haven't given up on me, checked in on me, made me laugh, made my crappy days better and helped me through this season of life I am going through. Without these people, I would probably be a lone turtle binging Netflix all the time......but thankfully I am not. When you have bad days it seems like they will last forever but I am thankful that my friends helped me realize they do not last forever, and I will be okay in the end. I once read a quote that said, "Everything in the end will be okay, if it is not okay it is not the end." I truly wholeheartedly am thankful for the people in my life, and for everything. When tears are flowing, jokes are cracking, and that is the best feeling in the world.
5. Last but not least, I am thankful for the adventures, workout sessions, car ride jams and random trips to Five Below because my luck with chargers is the epitome of the boy who cried wolf. I am also thankful for the lunch dates, Chick-Fil-A dates, memorizing my order from Starbucks and the random "oh my car pulled into McDonalds I'm sorry," moments. Thankful for my friends and everything they have been for me and done for me.
Yes, do not get me wrong I am SUPER thankful for my family and everything they do for me; but I am also SUPER thankful for my friends. Once again to my friends, thank you thank you thank you thank you. I wouldn't be who I am without you guys, and my life would a lot less boring. So from the bottom of my little tiny itty bitty heart, thank you always.