Forgiveness
A short story by Leslie Staton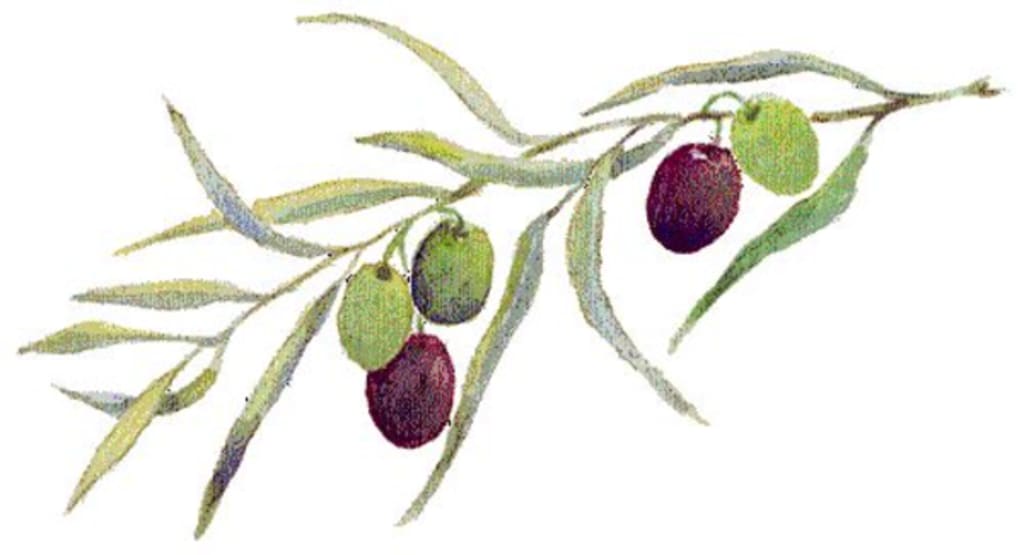 Olive Branch
The thing about losing your self-respect is that it happens a little at a time. You do one thing that you think is wrong and it gets easier to do the next wrong thing. Before you know it going against yourself is as easy as breathing. At least that is how it happened with me. Maybe it started when I was very young, stealing my sister's toy, or a little older, stealing that five dollars out of my mom's purse. Maybe it was when I was a teenager, screwing some guy thinking he would probably take it anyway….maybe when I was really becoming an adult…staying in abusive relationships out of fear or love… or maybe it was after my divorce for giving up? Or after my divorce for staying for far too long? Or was it after that? Did it really start when I was with a man only for his money not giving a shit about his feelings?
I am not really sure what is really worthy of the intensity of my self-depreciation, but If I take a look back at my life, what I really see is myself losing my self-respect slowly over the years, like a trickle from the beginning. Just all the little things adding up. One little mar on my soul after another until I feel like I'm tattooed all over with self-betrayal. Out of all the bad things anyone ever did to me, and there were many, this is the thing I find hardest to forgive. What I did to myself. How I let it all happen, one little lie at a time. Now it is who I am, whoever that is. It has served me well, and also feels a bit like my downfall. Trying to forgive yourself and live a good life is easier said than done all tattooed up like this.
The good deeds I do don't seem to make up for anything, but I am trying. I am trying not to dwell and hate myself. Trying to tell myself you can't live the rest of your life hating the skin you are in, because you only have the one. It's all about my babies now. I don't have time to hate myself. Trying to make time to love myself though. Still working on that, but there is one thing I always do right, and that is being a good mom to my kids. I hang onto that. I try to be proud of myself. I love them with everything, unconditionally, they are my be all and end all. They look at me with their innocent sparkle, and think I am the best thing in the whole world, and before long they are going to get older and know it if I'm not. The way I look at it, I have about 2 years before I see them calling bullshit. I have about that time to prove to myself that I can be more than this. I am back in school, and going to finish this time around, even though it is going to be hard. I have something to prove, so I have to. I have so much to prove to myself. Fuck what anyone else thinks. I am by far my highest critic, judge, and jury. I have been so hard on myself for all these years it is finally starting to be old news. I have to be gentle on myself for once.
I saw a quote the other day, by Victoria Erickson, that says: "What doesn't treat you gently shouldn't hold your attention. Gentle is the way through. The word that fuels all things sustainable." After I read that I thought, the only way I will make it is if I'm gentle with myself. It is my only salvation. I have two years. The clock is ticking. I must become something my ancestors can be proud of. I must become more surely, hopefully, Myself.