Five Types of Friends to Treasure
We all have that group of friends that are ultimately closer than others. (The ones that you don't have to clean for!) Here's five examples of some friends to keep close as time goes on.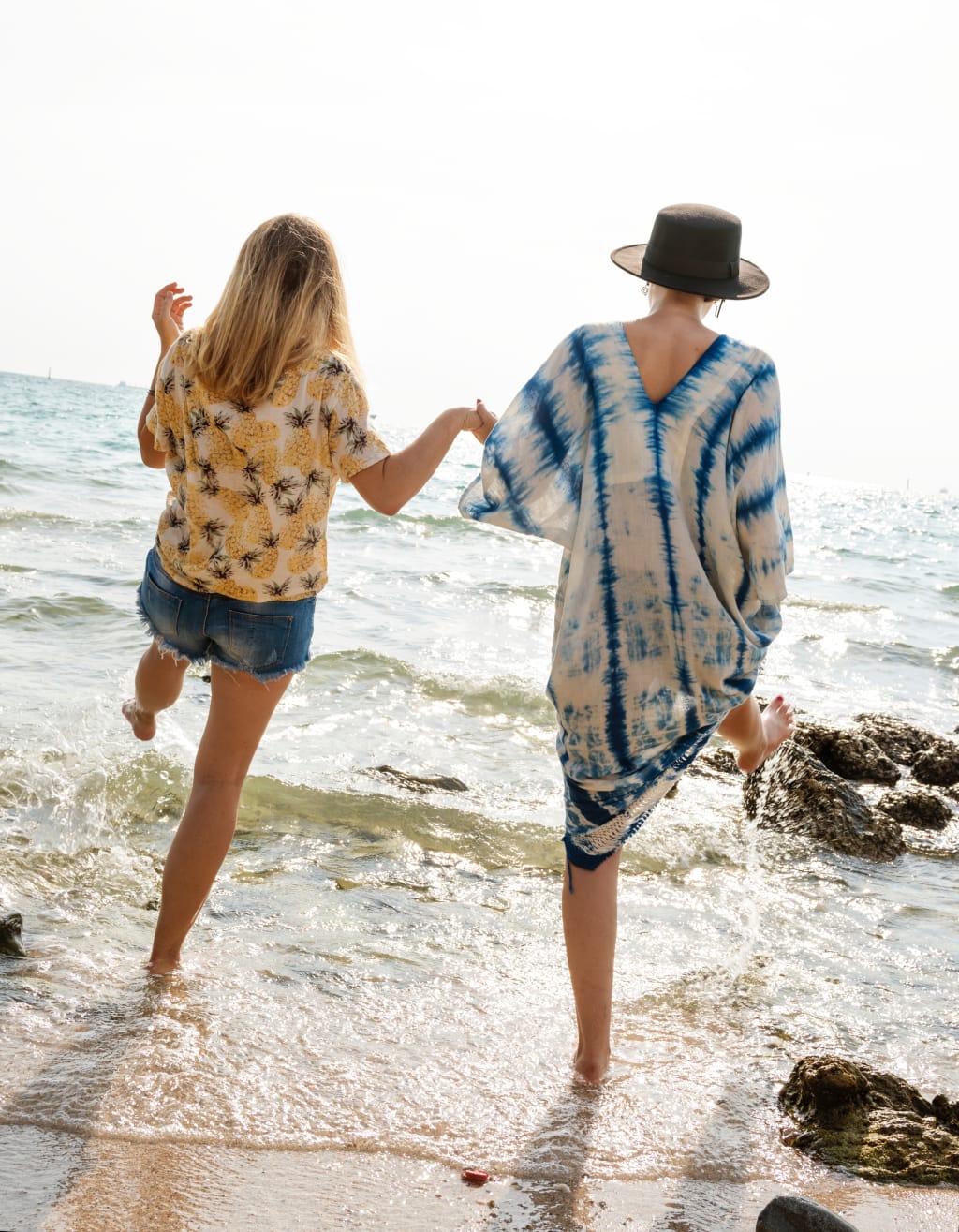 Who here's got that certain buddy that we turn to when we want to get out and go dancing, or go to the mall? Or the ones that really know how to let loose and have a good time! Or what about the ones that always know how to make your heart soar? The ones that you can't function without, the 'mi casa es su casa' kind of friends? Those are the best! Here are some of the greatest personalities to keep around.
The Socialite
This light-hearted friend is the one that puts a pep in your step and can always put a smile on your face! They're carefree and feisty and always know where the party's at. Hair, nails, and make-up on fleek. The one who can dish on all the gossip and latest trends! Oh, and they're totes down to take an Insta-worthy selfie with you at brunch or that T-Swift concert!
The Ride or Die friend
This is the friend that knows all. The one that's there at 3 a.m. or high noon; just one call away. The one you can burp, fart, and ugly cry around. They may live down the street or across the country. No matter what though, they'll have your back. A decade could have passed since you've seen them, but it always picks up right where it left off! This is the type of friend you need to squeeze every time you see them, just to make sure they're real.
The Hot Mess
This friend is basically a person with more than two children. (S)he is (hopefully) not judging the stain on your mommy mumu, because they're wearing the same one in maroon! The friend mentioned here is the one that'll usually watch your kids in a pinch, as long as you promise to do the same! All joking aside, this friend is one to get that delicious brownie recipe from, and you're likely to spend all your BBQ outings and baseball tourneys with them!
The Savvy Shopper
This friend is likely to be found at a thrift store or garage sale, or shopping the sales at the grocery store or mall! Wait! Dont check out yet, They've got a coupon for that! A valuable friend to keep around, for sure. All joking aside, if you're a mom like me; I save any way possible. And it's more fun to shop sales in pairs, so...call this friend before you head out to Sam's Club or Rite Aid and stretch that dollar!
The Explorer
This person never stops learning. Doing. Seeing. Or Feeling. This is the friend you want to travel with, or go zip-lining, or sky-diving with! C'mon, you only have so many people that'll be willing to jump out of an airplane with ya! Life is rich with experience when you are near friends like these. They tend to make the most of every waking moment and never say no to a good time!
If you're lucky, you have one or two of each of these friends to call your own...or maybe you have a single, spunky, wonderful friend that's all of these wrapped in one! Either way, be sure to treasure each one as the precious gem they are. You never know how long you have with the people in your life and each one of them is there for a very special reason.
Something to also think about when evaluating friendships; what kind of friend are you to your close friends? Which one of these are you/do you strive to be? And how can you better serve the people around you?