Firstly
A Letter to You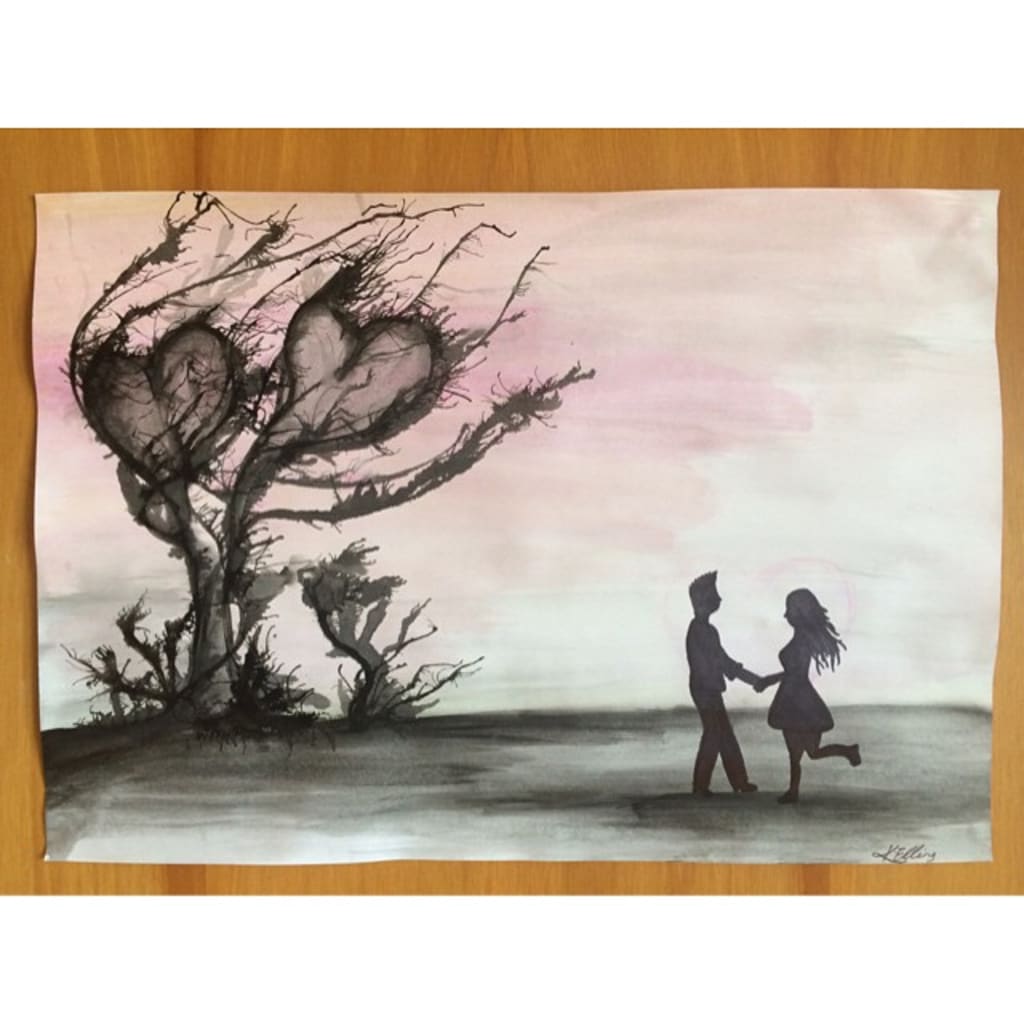 Firstly,
Thank you for making my last months here some of the happiest times that I have had here and in my life. That one night when I looked back into the car park through the snow changed everything in the most amazing way. Who would have thought that one conversation would lead to this.
I cannot seem to put words to what I am feeling, because I have never known this kind of feeling before. I know you said you loved me first, and I could not say it back. One because I was taken back and surprised, but two because I was not sure if what I was feeling was love, affection, or something else. All I know is that you make me happy, you make me feel appreciated, you make me feel safe, you make me feel free and most of all you make me feel cared for. I have not felt this from anyone in my life outside my family, that is another reason why I am so confused.
Its the little things you do everyday that make me feel like this, kisses on the forehead as we sit, holding my hand in the car or down the street, hugging me so tight around the boys but also as we go to sleep, whispering how much you care for me as we lay there, leaving notes just to tell me I am beautiful, calling just to say goodnight when we are apart, messages to make me smile and to check if I am having a good day, these things are so adorable and yes they do make me cry just thinking about them, even as you hold me goodnight.
I start to cry silently trying not to move, to hide it away from you because I can not say why I feel like this, and if I try to say it out loud I will break down, I will show you a side that of me that even I have never seen. I have been so independent and "alone" when it comes to relationships in my life, so having someone that cares so much for me in such a short time has made me open my eyes, and I start to feel different emotions that are uncertain to me and it scares me, so I laugh, make a joke or change the subject.
It scares me to think what leaving here, our world that we have created together, what will be on the other side of the world when I get back, saying goodbye is already making me sad and I am trying not to think about it, but with every night I lay there beside you I do not want to sleep, I do not want the hours to fade with you, I do not want it to be the next day, one step closer to me leaving what I would consider my paradise, being anywhere where you are.
You said those three words that make me so happy and yet so afraid at the same time. Thinking of the person I had dreamed of as my Prince Charming, dreaming of the day where I would be taken to a new level of emotion, wondering if that day would ever come. You give me hope when I was not looking for it, you give me happiness like no one else, you give me love only known in the movies, you give me a reality that I could never imagined, and I am excited to see where we go.
Firstly, you are my first, and I am beginning to think maybe the one, you are what I needed unexpectedly, you are my everything, you are my life now.
Thank you for that first kiss, you have changed my life for the better, and I hope it can stay that way.