F*ck the F*ckboys
A Brief Guide to Recognition, Avoidance and - God Bless Our Souls - Recovery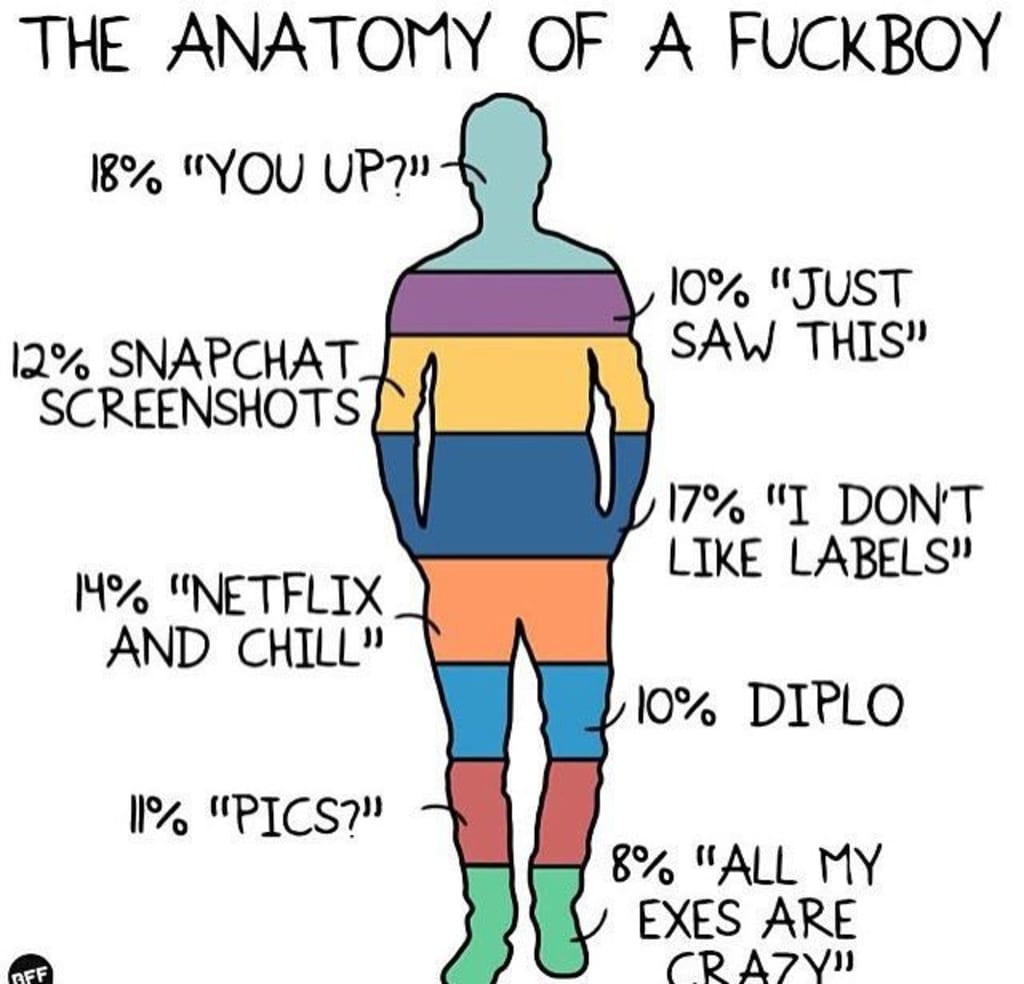 Sorry diplo, it's your audience 
It's no secret that our generation is rife with romantic differences to that of our parents and—even more so—to our grandparents'.
Gone are the days when we are wooed by letters in the post, when our first kiss ends up being with the same person as our last and, perhaps most devastatingly, when we are sure that we are the sole recipients of our partner's love. There have always been cases of sordid affairs when the love wasn't enough, when it ended up being a bright, short-lived spark rather than the slow, steady burning flame that both thought it would be.
But now, NOW, we have to deal with people who aren't looking to woo, they aren't looking to kiss you and only you until the darkness ends. God forbid you presume you're the only one they're even talking to let alone fornicating with. Because now we have to deal with The Generation of The Fuckboy (heads up and pay attention now. This is a misnomer and can most definitely apply to girls too).
How to avoid:
We've all heard Dua Lipa "New Rules" by now, on repeat, on numerous stations, in our sleep. Well take notice and heed that damn straight advice once you've recognised them for what they are.
How to Recognise:
Those late night messages. There's late, and then there's l a t e. If he/she messages you past 12 aM asking "wuut?" Or the classic "long time no see," then he/she doesn't want to actually know you've brushed your teeth, jumped into your jammies and have been tucked up in bed for hours now, reading self-help books by the light of your Neom de-stress candle. No. They want you to think they're thinking of you, even if they're only thinking of one particular part of your anatomy. They want you to engage with them and the message they undoubtedly sent to three or more others. They want to feel needed by you.
Their reputation precedes them. Now I know you can't believe everything you hear, or read, or see, or think... Hell, just what can be believed these days?! If your best friends are warning you against this person due to personal experience, it is probably wise to flat out avoid. But if your friend has a friend whose cousin knows a girl who is talking to the same guy, then without evidence all we can really do is go in with our eyes open and hope for the best. Sad, I know, but if you wanna open that can of worms, you've got to expect a bit of dirt.
Constantly changing from omnipresent to "holy shit have they died?" We have to hand it to them, fuckboys on the whole are very good at what they do; the 24/7 365 juggling act of messaging-and-exchanging-pictures-with-numerous-people whilst simultaneously trying-not-to-let-everyone-know-about-each-other. It must take a lot of effort, practice and concentration. If they're all up in your WhatsApp's, texts and snaps for weeks and then stone cold MIA for weeks before pulling a Lazarus in your dm's, they probably found someone else to pursue before returning to the ol' stomping grounds.
The company they keep. If you're on a *gasp* date, and his/her phone is popping off with notifications from a predominantly female/male line-up then maybe they just respect the other sex, maybe they just enjoy their company or maybe they're respecting their company and enjoying their sex. It depends on what's in those messages and snaps, but unless you wanna pull yourself a psycho-girlfriend reputation out of the bag, I wouldn't dream of opening them. Other than that, either ignore it or if you really think this relationship is going somewhere: ask them.
How to Avoid: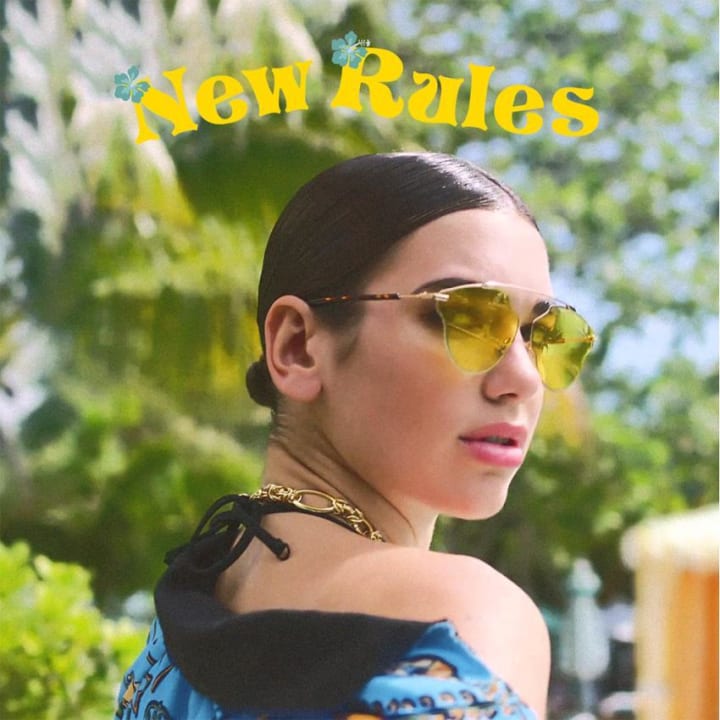 We've all heard Dua Lipa "New Rules" by now, on repeat, on numerous stations, in our sleep. Well take notice and heed that damn straight advice once you've recognised them for what they are.
Ignore those messages, snaps, and calls. Block him if you need to; we all have drunken moments of weak will after all. Just remember they're after anyone, not someone.
If they come on over (I don't know what level your relationship is at, no judging here) just turn them away unless you're strong enough to fight their will and maybe your own; god knows there's some things that make men irresistible *cue mental slideshow of slick abs, cheeky smiles, grey sweatpants, and some hella smooth backing track*
If you try and back it up to "just friends" then you best be ready for your hormones because nothing (short of amnesia) makes you forget your past and if your control slips and you end up under them then he/she is just taking control and you sure as hell aren't getting over them; cowgirl and missionary, respectively, are not excluded from this, smart ass.
She really nailed those tactics and has a catchy chord sequence to boot, so don't you forget it! Unless of course, you know, quick easy and short-term fun is right up your street. In which case, you own your hella high libido hunny, you do you (and them). Just remember: don't be silly wrap that willy.
Recovery:
Girls: I'm sorry this has happened to you, truly I am. But we live and we learn, hey? Get out of bed and PUT THE BEN AND JERRYS AWAY. It's not the end of the world if you got screwed over by a Fuckboy. Hell it's the beginning of a whole new era with your eyes wide open.
Boys: I'm not being intentionally sexist, but it's well known that girls are generally the more emotional sex. So I'm sure you're probably already back down the pub with the lads sinking pints as you re-register for Bumble and Tinder, swiping your way to the redemption of your masculinity.
Just remember people, don't punish future partners for what happened here. Don't hate the people that you found the Fuckboy to also be playing; after all you were all players in a game you could never win. And finally, for the love of God, don't become the Fuckboy we all love to hate.
Ciao x