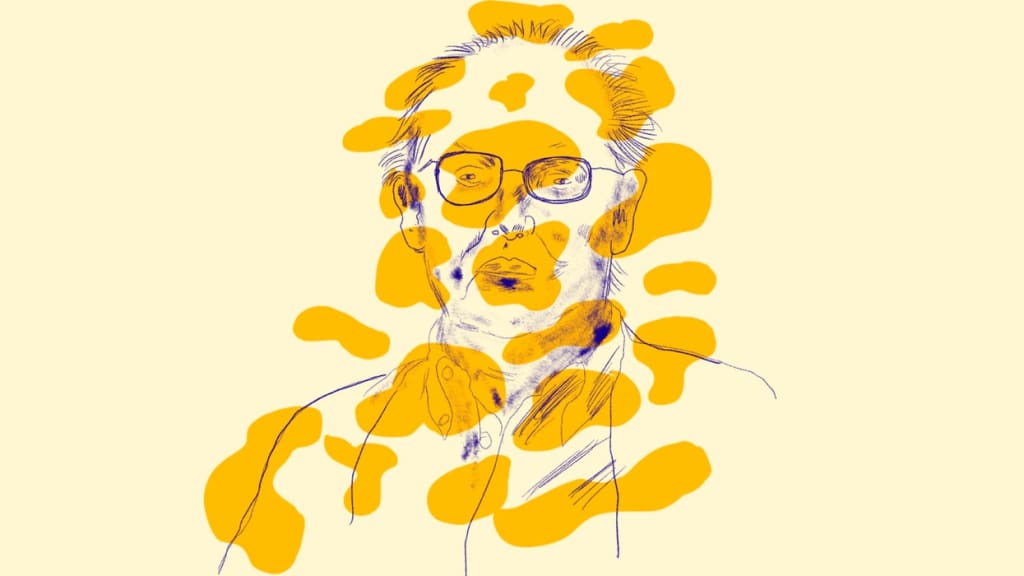 Image: MixKit.co
Early in the month of April, Dr Sidney Portendorfer, the most prolific and most important writer on nature this country has ever produced, expired at his residence. He was is, now he is was.
Until a few months before his death, he might be recognised by his rapid stride, slight stoop, and matted grey hair as he took his almost daily solitary walk into the forest he loved so well. He was the seventh son, and the tenth and youngest child, of Mr Sidney Portendorfer Sr.
When he wasn't pickling cucumbers, Dr Portendorfer studied insects with the most assiduous attention and created vast bodies of work from meticulous investigation, in which he seemed so especially to delight. His writings exhibited a depth of research which have rarely been excelled, and which abundantly evince the time and talent he devoted to these creatures.
Perhaps, however, his discovery of the elusive and magnificent Queen Ambrose Birdwing butterfly is where most credit should be given. The largest and rarest butterfly in the world, it was discovered in a cruel twist of serendipity on a treacherous expedition with his life-long companion and beloved, Mary Bird.
Even the most skilled climbers cannot deny the sheer magnitude of the menacing mountain Sidney and Mary chose to scale that day. Enduring a gruelling ascent and tormenting winds, the pair faced the known perils of gravity and the unknown perils of ravenous creatures. They displayed courage in the pursuit of searching for new species. And they paid the price.
If the ascent had been trying, conditions only grew more extreme upon reaching the summit. The winds howled ferociously as they hopelessly scoured the brutal landscape for signs of new life. As a sufferer of Earth Rotation Sickness, the sixteen hours of fruitless searching proved to be exhausting for Dr Portendorfer. In a bid to raise spirits, and sugar levels, Mary stopped to fetch a pickled cucumber sandwich from her duffle bag.
How cruel, that this pickled cucumber sandwich would be the last thing she saw.
She slipped.
She fell.
Victim to the known peril of gravity.
She was is, now she is was.
At the foot of the mountain, Dr Portendorfer discovered the body of his beloved. The weather now calm, the sun shone brightly upon her, mocking his misery. There, trapped within the curls of her hair was a curious creature. A vibrant and beautiful creature unlike anything he'd seen. Emerging from her like a tragic metamorphisis, The Queen Ambrose Birdwing butterfly.
He was awarded $20,000 for the discovery.
The guilt too heavy to verbalise, Dr Portendorfer spoke nothing of Mary since. Instead, he wrote this poem to keep the painful memory safely contained:
You Fell Away with Wings I did not See - The Alphabetical Love Letter
approach, body, beauty, Bird, butterfly, covered, discovery, expedition, face, falter, falling, falling, falling, fault, fear, fell, gasping, hard, hold, I, I, I, I, I, if, if, if, kiss, lips, love, love, love, Mary, mine, mine, mine, no, no, not, now, pretty, remember, sandwich, still, stumble, silence, taken, waving, wailing, watching, why, why, why, withered, was, yours.
Succumbing to despair and ennui, he vowed never to study the butterfly species again nor to spend the fortune that was bestowed upon him as the result of such a catastrophic accident. Dr Portendorfer was a man of remarkable personality, for this fortune surely would have saved him from the destitute living conditions that he endured for the remainder of his life.
Despite this, his research did not cease. He instead descended from the largest and most showy to the smallest and least conspicuous of insects, concluding there was little opportunity for the discovery of novelties. Among the smallest of creatures everything was new and beautiful, — everything. Discovered in a small black notebook at the time of his death, he left perhaps his greatest work yet, Biomechanics of Jumping in the Flea, unfinished.
No family or friends survive him, and his modest legacy of $20,000 lays unclaimed.
Ennui go, the world goes on.
Reader insights
Be the first to share your insights about this piece.
Add your insights