Does Social Media and Technology Conduct Isolation Within Users?
If you're feeling lonely, too much time on social media may be why.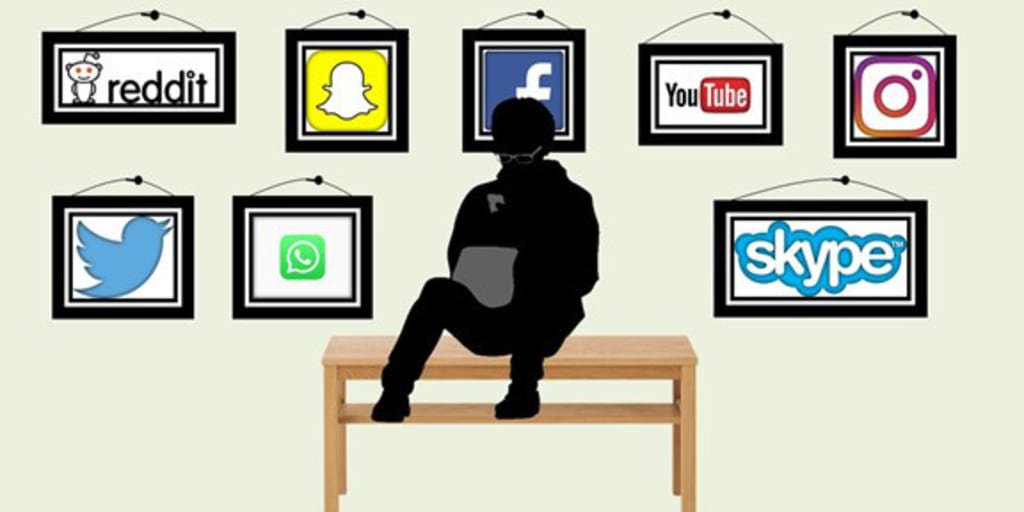 Cell phones, robotic pets, technology and all the advances that have come in the past twenty years—the past five years alone. The irony of everything is social media platforms. They're created to allow users to embrace the concept of making friends and keeping in touch with those who've been lost, but in the darkness of it all, establish a longing for actual human interaction. Countless studies have been completed to state the ideas of how social media makes users feel lonely and creates distractions. Instead of using various sites, the internet, and texting to connect between one another, they all make it easier to live within a virtual world.
In Sherry Turkle's 2011 book, Alone Together: Why We Expect More From Technology and Less From Each Other, many interesting and revealing facts are brought into question. We are connected, but we are alone. Thirty years ago we asked what we would use computers for. Now, the question is what don't we use them for? Technology allows us to promise anything, to anyone, from anywhere. One could believe we may begin to feel overwhelmed and depleted by everything promised to do. We then turn to a new technology in hopes to find something new, to fill the void, only to then be led to disappointment.
Social media sites provide the illusion and virtual substitutes of companionship without the demands of friendship or intimacy. It allows people to maintain emotional distance and to live a completely different life on the web to others than what may be true behind the screen. Sure someone may feel good for getting a lot of likes on a photo, but that doesn't make you you. You are not defined by the number of likes you get on something, or by the number of followers you have. You are no lesser a person if you have 40 online friends versus 400 versus 4,000. Sites often state they help, such as Facebook helps 'you connect and share with the people in your life,' but really, the only help they offer is to lead users into isolation. A study conducted by Ethan Kross, from the University of Michigan, found that the more time a person spent using Facebook, the lonelier and more depressed they became over time.
These various ways of social networking all allude to distractions from real life. Social media has dramatically changed our ability to stay focused on what's going on immediately around us and lets us "escape" and instantly go "elsewhere." In social settings, if things become awkward or uncomfortable, we often seek solace in social media.
Another big deal with the manifestation of social media lives are the results of negativity that may surround some regarding their self image. Social media allows people to give the illusion that other folks are leading a fabulous, exciting, and successful life. The result is that many people viewing these glorified profiles are left feeling inadequate and deficient in comparison. People tend to post idealized photos on social media of their work, meals, pets, holidays, fantasies, friends, and families. This unrealistic and overly optimistic portrayal has given the term "competing with the Jones" a whole new meaning. The coined term "FOMO" (fear of missing out) is often associated with these platforms when photos or posts are made.
While social networks can be a positive way to interact with friends and family, it can also cause loneliness and depression in users. Often times people feel as they are inadequate just through normal real-life interactions, and social networks amplify those feelings and thoughts. This does not mean social networks are horrible or should not be used by anyone, however. More studies are needed to find the long-term impact of teens and social networks, but the correlation between loneliness and social networks is definitely being felt.