Distant Memories
The Loss of My Best Friend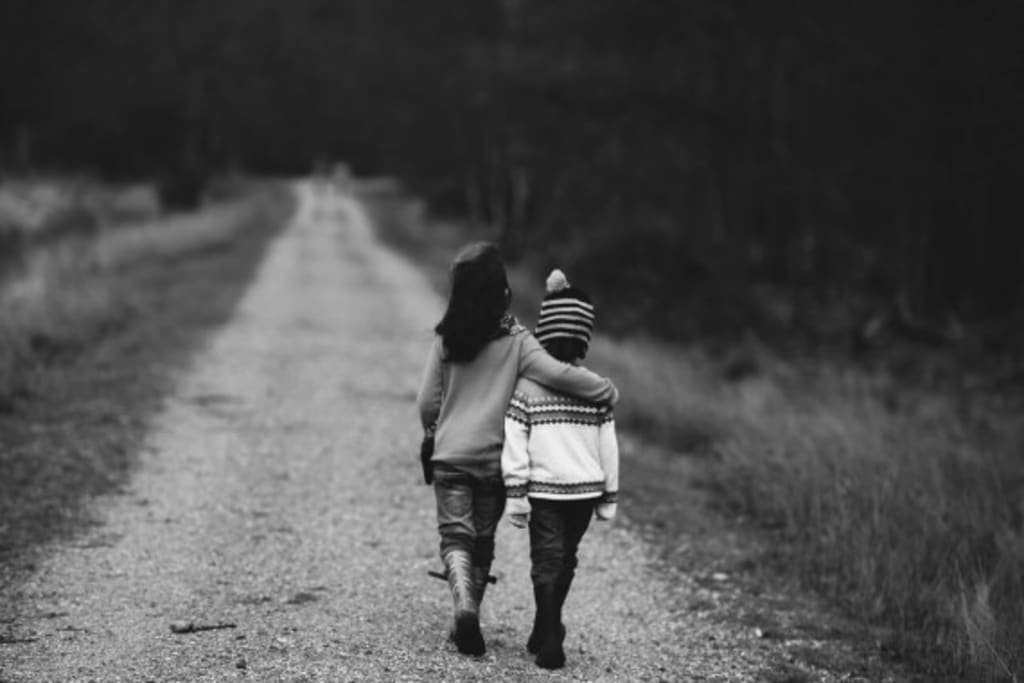 I lost you on December 7, 2017. I didn't see it coming. Nobody did. I am still trying to figure out the how's and whys of it all. Why you were taken so early from us, why was it your turn?
Forever was something that seemed possible. We honestly believed we both could go through anything that life threw at us.
There was a bond we both had, a certain trust and a little maturity. We argued like brother and sister, we laughed, we fought, we cried. What else could a friendship need?
It gets difficult, because losing someone you love, you still have a shoulder to cry on. You still have that one person to help you feel better. But if you lose your best friend there are stones in your throat and even when you try telling other people things. You cannot tell the whole story even if you try. How can you?
Losing a friend, is like losing part of your soul.
Yet it was so much more than that.
It was watching scary movies until we couldn't watch anymore. It was those times where I would take his hat and he would get so upset about it, he would throw me in the woods and lock me out of his house until I give him the hat. It was countless mornings waking up to him telling you to get out of bed and get dressed because we are going on an adventure. It was countless arguing over childish things. It was constantly being there for each other even when we didn't want to be. It was countless scolding for some of the stupid things he did. But there was also laughter. We were always together, every hour of every day. Whether we were blaring our music at random hours of the night, playing video games together, or even watching our favorite shows: Arrow, The Flash, and American Horror Story. You can't laugh at old memories with anyone else.
He always had my back. Even though he may not have agreed with me most of the time. He never failed to make me laugh. He never judged me, or if he did, he jokingly did it. He loved me without any ulterior motive. He was the one I ran to in the time of a crisis.
Maybe that is why it hurts so much. Maybe losing your best friend teaches you to not depend on anyone too much. Losing your support is like falling deep into water, without any oxygen in your lungs. It feels like trying to grab on to something, so you don't fall. But everything you grab is either broken or slippery.
It hurts when people ask about him. It hurts when something great happens in my life and I can't go to him anymore. It hurts when I go through a bad time and the only person I want to talk to, isn't here. It hurts when every where I go I think of him. He's in my dreams, he's on my mind constantly. It's been eight months without you. And I'm still lost. I still think about you every day. I still have the aching hole in my heart. It still feels unreal that you are gone. I still think it always will feel like a dream to me.
You can be ready for a war, but not for losing a best friend.