Dating Jenn
Pt. 1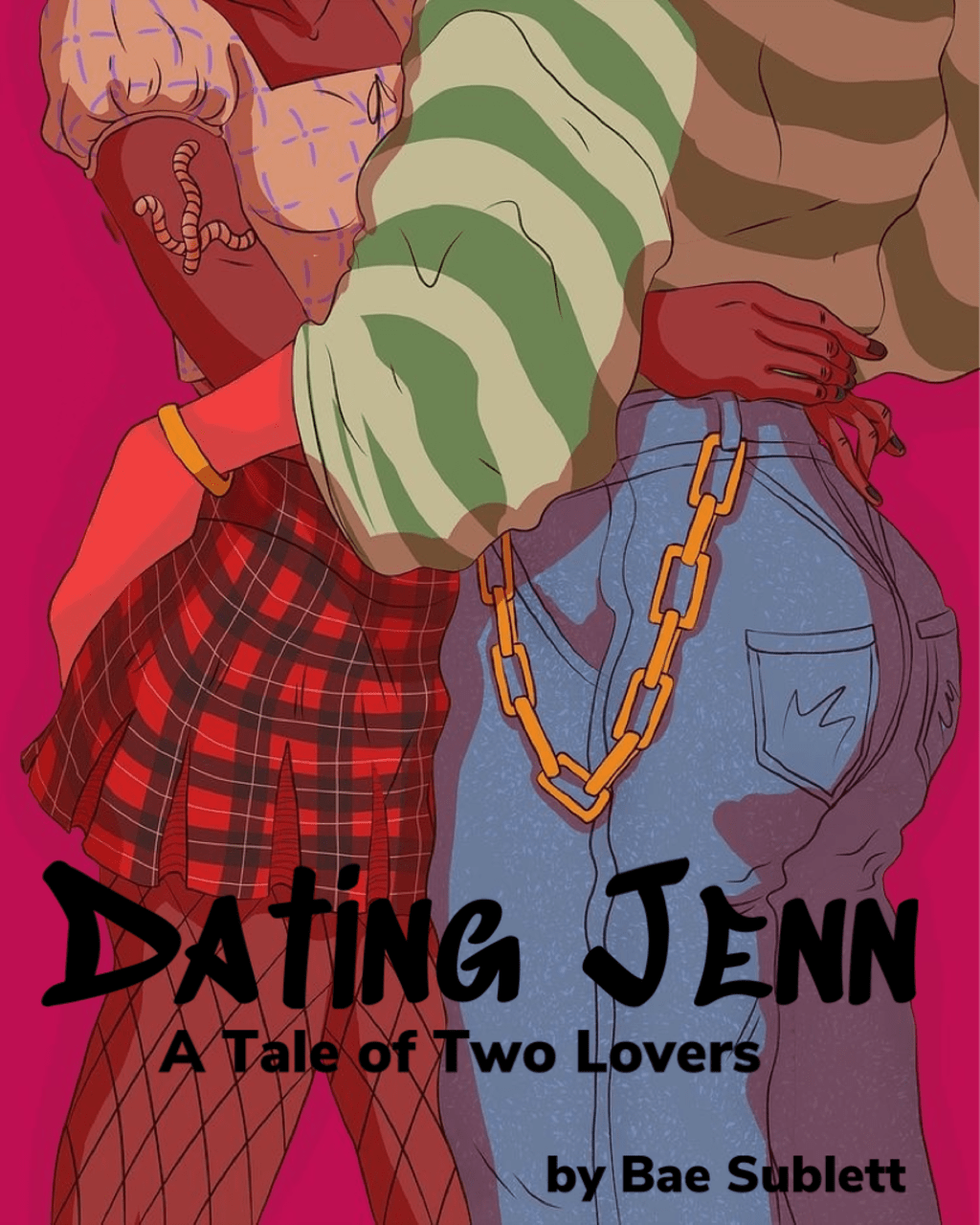 I'm laying here staring at this beautiful work of perfection, trying to figure out how we have gotten to where we are. For those that don't know I've been dating Jenn for 3 years now and the love we once had was immaculate. Now it's like we coexist. Laying here in our bed on two different sides with two different blankets and a valley of open space between us. All love has been lost but neither one of us will let go. I guess you can say we've grown comfortable and we don't want to learn new ways. These moments I stare at her I remember just what it is I loved about her. Her beauty no doubt she has the most flawless, olive skin and eyelashes that could make you catch your breath the moment she bats her eyes at you and juicy, full lips that cover an award-winning, Colgate smile. It is also in these moments I start resenting her. I resent that she sucked me in with her beauty. She sold me a dream that I foolishly bought into simply because she was beautiful. She promised me that we would live a great life. She promised me that she'd love me forever. She promised that we would see the world together. Those silk lips sold silver linings that her personality couldn't sponsor. Underneath her perfect swirl of African American and Indian skin she was not the beautiful person I'd hoped she would be.
Jenn was the first woman I ever loved. The first I'd surrendered my all to and now it's like we are complete strangers. Half the time I don't exist when she's around. I don't understand how we could go from something so beautiful to something so juvenile. Laying here our relationship flashes before me and I try to figure out where we went our separate ways in a life we were supposed to be building together, but nothing clicks. There aren't any precursor signs showing we had hit a snag. One day we were in love and like a light switch the next we didn't know one another. It was almost like entering a relationship with a completely different person. I'm tempted to kiss her as she sleeps knowing that will be the only physical contact between us. Her beauty is undeniable and even though she refuses to acknowledge me in day light I still can't bring myself to deny my love for her. As I lean in close to kiss her softly, she opens her eyes and stares at me. "What are you looking at?" She frowns up at me. No good morning no nothing. My heart sank. I miss the days when she used to greet me with a good morning kiss and call me beautiful. I feel the moment slip away from me. "Nothing.." I sigh as I throw my legs over my side of the bed and get up to begin my day.
Our usual morning routine involves us getting up and getting ready around one another. It used to take each of us 20-30 minutes to get ready considering we were both all natural and never wore much more than mascara. When we met Jenn told me every day the high light of her day was getting to see me at my most natural. We promised each other that as long as we were young and tight we wouldn't wear a face full of make up. Jenn has a natural beauty. Very soft, sun kissed bronze skin. Perfectly arched eyebrows that never need to be touched. Hazel-green eyes that can pierce the purest of souls and a lips so full the slightest smile could bring you to your knees. Lately, she had been taken extra time to put some on before she left every morning. It struck me as odd but, I learned early on not to question her because that only led to arguing and name calling. I've been suspicious of her cheating for quite sometime now and by the way she becomes so hostel when I question her it's only confirmed my beliefs. I guess today I was staring too hard. "Bitch. If you don't stop staring at me before I slap you." I was completely mesmerized by her beauty. The way she had done her make up today was breathtaking. I'd never seen her this made up before. I didn't even realize she had gotten close enough to put her hand around my throat. I shook my head to snap out of my daze and backed away from her to get her nails from out of my throat. Today must have been something important.
I'd been planning for weeks now to follow her around and see what she does when she's gone all hours of the day. But what would I do if she found me following her? What would I say? As I step out the shower, I didn't even realize she had left earlier than usual. Drying my hair, I picture her with some other woman. Doing all the nice things she once did for me. I'm stuck some were between jealousy and hatred at the thought of someone else having her when I can't even have her anymore. Thoughts of her kissing another woman's neck and running her fingers up her thigh. Oddly enough I was almost turned on by the thought but it still boiled my blood to know it's not me.
Flustered, I begin to straighten up our room before I head out for the day. Trying to get the thoughts of my lady caressing someone else, I find a crumpled piece of paper which at first glance looks like a receipt from the mini mart up the street but after opening it up I see an address 9671N Broadway scribbled in the middle. Whose address is this? I'm thinking as I stare at it trying to figure out why it looks so familiar. I can't put my finger why I recognize this address, but I know I've heard it before. I sit down at a loss trying to figure out where I've seen or heard it. But I keep coming up blank. I reach over for my phone to call my best friend maybe she can help me figure it out. I see a few missed texts from Jenn that throw me off. "Don't wait up for me I'll be home late." Rolling my eyes because it looks just like the rest of the messages she's sent through out the week. I continue to call my best friend Renae but she doesn't answer. I leave a message like usual and tell her to call me back since she hasn't been answering my calls lately. As I set my phone down and head toward the kitchen to make myself breakfast the mysterious address runs through my mind over and over and I just can't seem to figure out where I've heard it before. Then it registers! That's Renae's new address off Broadway...
Now I'm confused. Why would her address be written down when I know it already? More importantly why would it be crumpled in the middle of my floor like I wasn't supposed to know about it. Something isn't adding up.