Dating In My Mid-Twenties
Welcome to the Forever-Single-Club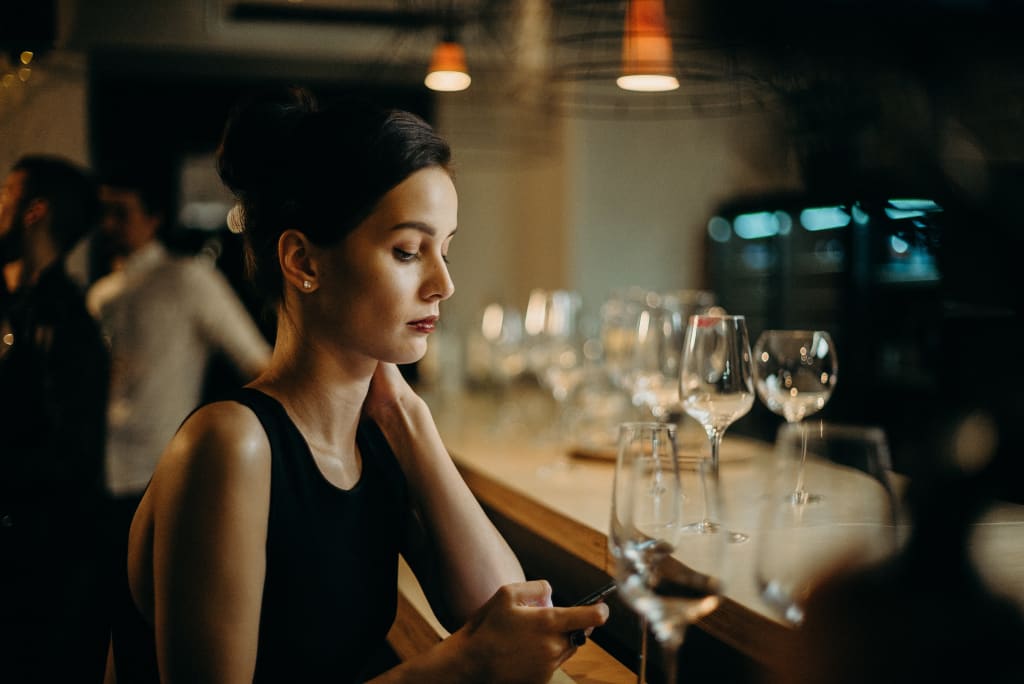 There are many things my adolescent years did not prepare me for as an adult. For instance, how to file my taxes, how to build credit, and how to apply for student loans. Now, I can add one more item to this list - dating.
Let me start where all my problems with love began. From a young age, I was infatuated with being in love. I watched it on television; I read about it in books and magazines; I heard about it on the radio. I thought falling in love would be easy. Man, I was not prepared for such a letdown. I didn't realize it would be this hard.
I grew up a 1990s tomboy. I made mud pies, worked on cars with my dad, collected toy cars and airplanes, and I refused to wear anything other than baggy shirts and shorts and made my parents rue the day they put me in a dress. I was friends with all the boys in the neighborhood. I gagged at the thought of being friends with any of the other girls. The idea of having to play princess dress-up at a tea party with their stuffed animals haunted my dreams. OK, I admit, that was a bit of an exaggeration, but you get the idea.
I didn't start experimenting with my hair, makeup, and clothes until I was halfway through my high school career. I have naturally curly hair I hadn't tried to style before, and none of my sisters had curly hair to teach me. Instead, I would brush my hair into a frizzy mess (no water or product) and straighten only my bangs. Just envision a freshly blow-dried poodle - that was me on a good day.
You can imagine how my appearance was subpar to my male classmates earning me a place in the Forever-Single-Club where I had been named Captain and Chair-Woman.
I had my first serious boyfriend during my freshman semester of college. He lived states away. When it ended, I moved on to another which didn't last. Soon after, I started dating my last boyfriend. After two on-and-off-again years, we called it quits. I have been back in the throes of the dating realm for going on six years.
Don't get me wrong, the single life was the best. I traveled a lot and met a ton of wonderful people. BUT, big but here, being single became lonely - quick.
Obviously, my next course of action being a single, lonely 20-something-year-old was to get a cat. I have no regrets. The Forever-Single-Club had to make an entirely new category for me because I had truly outdone myself. The lonesomeness was momentarily filled with the cutest little fur baby.
My cat and I lived in our previous apartment together for two years without having any "company" over. After a while, I started to feel lonely once more. Guess what I did to fix it this time?
Correct, I got another cat!
Although, adopting another cat again temporarily satiated my want for company. Currently, I find myself on dating apps I swore I would never use reading dry profiles and marking an "X" and swiping left on any man who has "Boobs, Butts, Beer" in his profile bio. That's the male equivalent to "Live, Laugh, Love."
I log out of my profiles for months only to log back in and aimlessly scroll until I find someone who seems interesting. Their first message is usually some cheesy one-liner or a pick-up line they must've used a thousand times. I can't help but say to myself, 'this guy can't honestly think this line works.' I'll send a message back about how those don't work on me, which in reality they got a response meeting their goal.
The men who are fun to talk to I'll exchange numbers with and start texting. However, the various routes are we end up ghosting each other, the friend zone, or he sends unsolicited graphic images resulting in me hitting the block button faster than Usain Bolt runs. Quite a few previous dating prospects are presently my friends. Some of which I've been friends with for years. I guess not all of the dating life sucks.
Don't even get me started on the actual dates themselves. I have to schedule a date, which isn't the issue. Sometimes, the issue is we stop talking before the date. On the other hand, I have been stood up and received excuse texts later so outlandish it couldn't possibly be the truth. Other times, life gets in the way. Thinking back, my biggest date fail was when a guy took me as his date to his grandma's funeral. I was extremely underdressed for such an occasion. Needless to say, I have an overwhelming number of disaster date stories.
My honest review of the dating pool as a woman in her mid-twenties is someone definitely left a floater, and there's a whole lot of pee in here.
For all of you people in a happy, healthy relationship or marriage, please for the love of all things Holy, give your girl some tips! Do I have to stand in Home Depot or Lowe's pretending I can't reach something on the shelf? Do I have to say there's a spider in the shower and a man will magically appear to take care of it for me? What magic spells did you cast? What do I have to do? Tell me all the tricks of the trade because the dating life is rough. And if you think it's not, ask any of your single friends, male or female.
For all my Forever-Single-Club members, I have no advice because evidently, I'm not doing this thing right, either. I wish you all nothing but the best. It's a battle out here and I'm losing. It has become abundantly obvious to me after writing all of this that I might just have to settle and get another cat... and a bigger bottle of wine.
dating
About the author
20-something-year-old trying to find the humor in life. You can find me working at coffee shops and leafing through books at any store that has a book section. Real-life experiences are intertwined in every piece I write. Enjoy!
Reader insights
Nice work
Very well written. Keep up the good work!
Top insights
Heartfelt and relatable

The story invoked strong personal emotions

Easy to read and follow

Well-structured & engaging content

Excellent storytelling

Original narrative & well developed characters
On-point and relevant

Writing reflected the title & theme

Compelling and original writing

Creative use of language & vocab

Masterful proofreading

Zero grammar & spelling mistakes
Add your insights