Cupid's Arrow
LUV at First Sight- Gate 101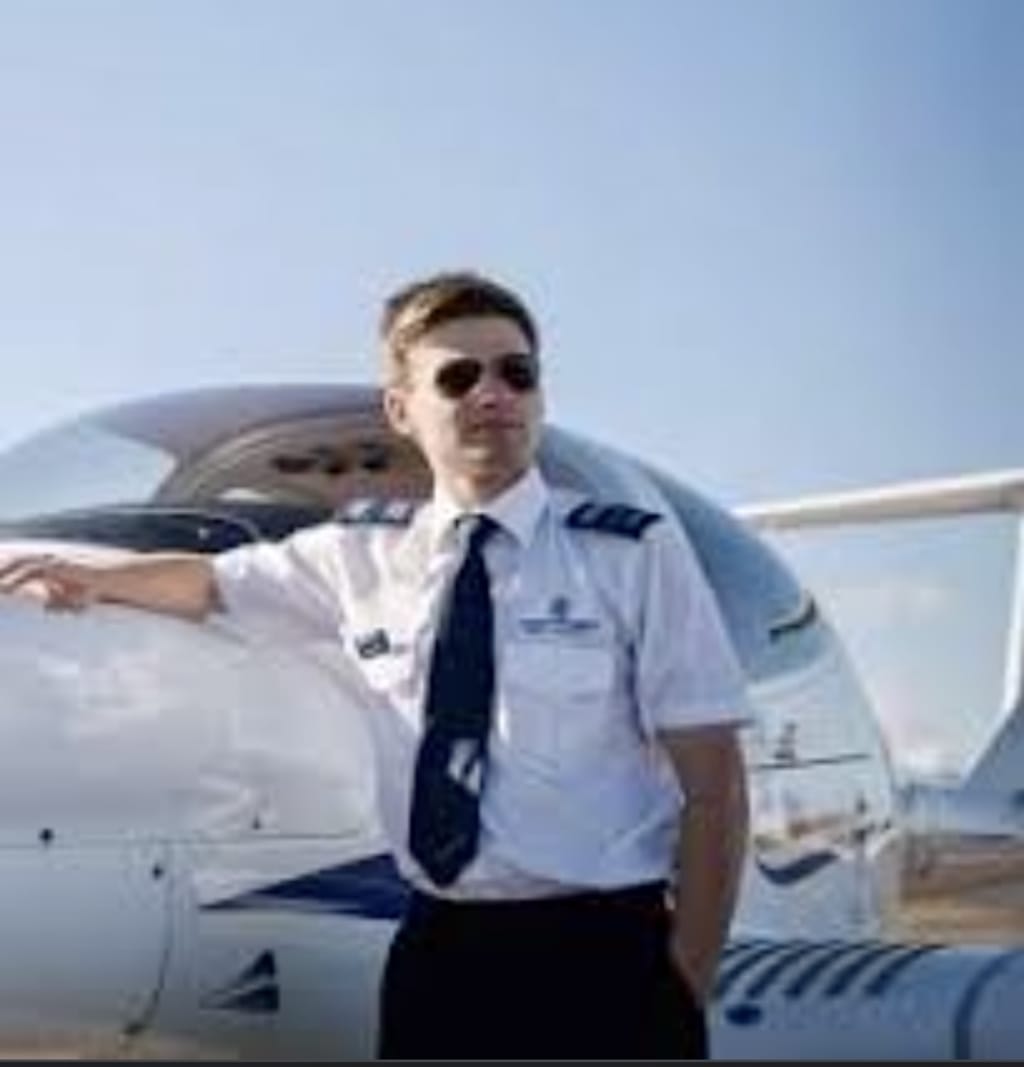 LUV at Gate 101
We met by chance, standing at the Southwest airport gate. He had a smile that lit up the room with the kindness in his soul that shined liked the full moon on a dark night. We had never met until that day, he was walking down the airport terminal dressed in his uniform, handsome as ever and it made my heart skip a beat. He quickly waved at me as he approached the gate, I never believed at love at first sight but he was standing right in front of me. We quickly talked, it was like being on a speed date, asking questions back and forth and realizing that he would leave shortly to return to his plane.
As the speed date ended and we said our goodbyes, I touched his shoulder and waited to see if he would look back at me and I caught a glance as he returned back to his flight. Now, I must return home, looking at my phone waiting anxiously for a response, then it finally came. I knew at that moment I was in love, hoping he would feel the same way.
It was months before I would be seeing him again. Our next date, would be meeting at a swanky little beach bar with a live band and a dance floor. As we danced and had a drink or two, I felt him looking at me and then it happened, our first kiss, I'm not one for public affection but he leaned in to kiss me and what a kiss it was, if there weren't fireworks there should have been. It was magical. For a divorced, single mother who gave up on love years ago. I felt it, I wanted to scream to the top of my lung. I wanted this moment to last forever. As I was basking in the moment of pure bliss, we had a few more drinks and walked down the beach back to the hotel.
This is where I had the pretty women scene, making out in the elevator from the first floor to the very top. When we finally arrived at the penthouse suite overlooking the beach. He poured us a few more drinks while looking at the waves and now making music of our own. As night because morning and he tucks me into bed and slips away and returns to the airport to continue his journey.
As I return home, the next day wondering if this was just a dream, I find tucked into my suitcase a beautiful little black book. Inside the book was a message, as I read the message tears of joy rolled down my face. This little black book keeps many secrets inside of it. It's is the secret code to the life of pilot or to any man. The ultimate black book, this book contains names and numbers of single women, a call list for a little bit of fun on the road. But now I've been given this sacred gift, with a message that blew me away. When I opened it said" I'm giving up my black book" because when I saw you standing at the end of the terminal my heart fell and I fell for you.
Our love grew and grew, but loving a pilot is an easy task. Loving a pilot isn't for the faint of heart. It's is the most exciting roller coaster I have ever been on. Even though your mind will wonder, if he ever wants to go to the little black book. You must build a trust and understanding and of course having a little fun on the way.
We both thought we should play the lottery every week, picking three numbers each and playing them weekly. This is a strange way of keeping us thinking about each other, sharing in the fun, and the hopes of winning big as a dream.
Fast forward to over five years into the relationship, we are flying all over the United States. As Southwest's slogan goes you are free to move about the country. We have taken advantage of several fun and exciting trips. As the stewardess would sing "marry me fly for free" and still playing the lottery.
Since thirty-one and thirteen are a few of our lucky numbers, I made sure to play the lottery on Halloween night. I went into my favorite gas station and bought my tickets. I quickly screen shot it and sent him the photo of our ticket, as he was flying to Cancun. I was feeling pretty down that due to work I could not make the trip this time. I guess FaceTime will have to do, while he was on the beach. But I made sure he had bought his lottery ticket before he jet-set to Cancun. Well, I guess I can't be too upset with him, he is the pilot.
Before each flight, I text him the message fly safe cutie, which is secret code for be safe I love you. I still can't believe it, five years and counting and the two of us are still afraid to say the forbidden L word. My hope and dreams it will be one day soon.
I'm in the states and he is in Mexico, on Halloween night, it's the biggest lottery I've seen in a while over eighty- five million dollars. As we chatting that evening about what we would do that kind of money. We laughed and said anything you win would be more than what you had.
We tell each other goodnight and sweet dreams. As the 4:44 am alarm goes off and I stager out of bed, I grab my phone and check the lottery numbers. As I look at the screen, one off, one off, one off but then it happened, numbers matched, and I'm screaming at the phone. I think I woke up the entire neighborhood. I just won, no, no we just won ten thousand dollars each because we both have the same tickets. We won twenty grand together.
Thoughts start racing through my head, what are we ever to do now? Where can travel to? Then I thought, I'll use his half to buy a ring, typical women, right. Wedding bells are now visions in my head. Irony of this is, He hasn't even realized he won yet. He is already on the plane. I quickly texted him, text me, call me, meet back at the gate we first met I have a big surprise for you.
Of course, I had to wait which seems like a lifetime. He showed up the next day, back at the Southwest gate, I'm standing there waiting for him to walk down the terminal, like a Hallmark movie, this time I'm holding the little black book and the lottery ticket. As we embrace with a hug and a quick kiss. I tell him I love him for the first time and by the way we are now twenty thousand dollars richer and I proposed to him right in the middle of the airport. The look on his face is priceless.
My head is spinning and I'm not sure if we will have the perfect life but it's as close to perfect as I will ever get. Well every story has a silver lining and happily ever after ending. No white dress, no flowers, no big wedding, just us standing in the middle of the airport right where it all started His co-pilot married us right there. As we were both swept up in the moment, it was our happily ever after. I whisper softly in his ear, the best is yet to come.
love
About the author
Reader insights
Be the first to share your insights about this piece.
Add your insights