Connected through heart
Shares feelings a lot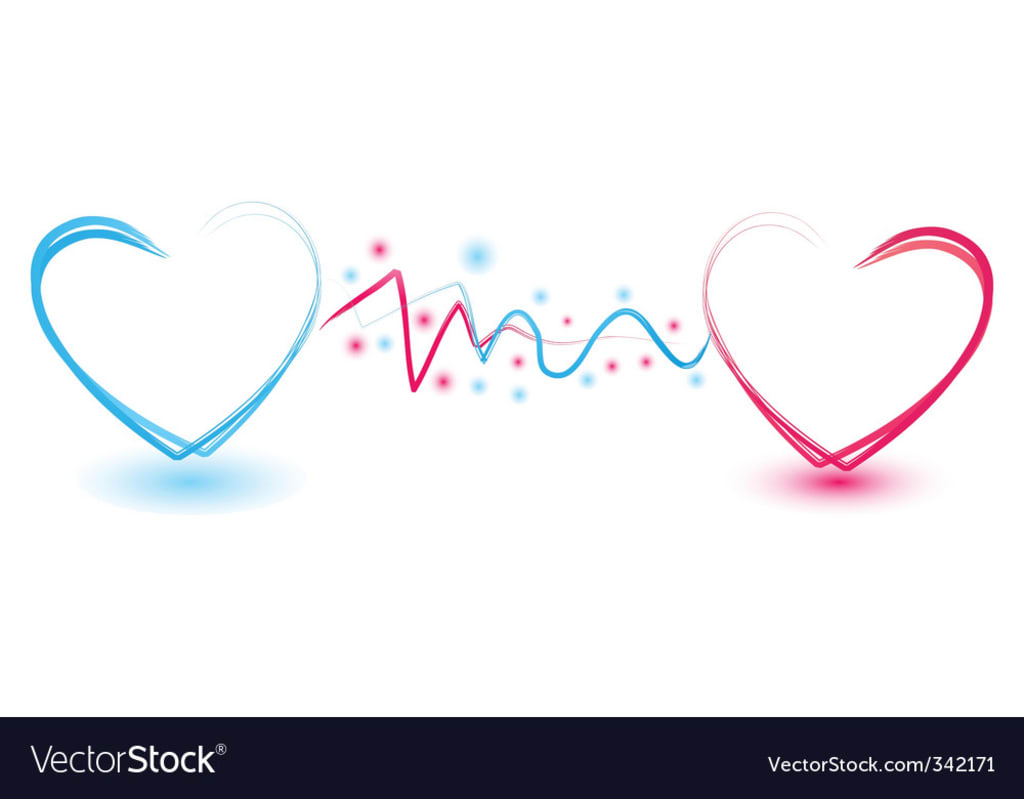 I saw a girl wandering and dancing in the garden of lavender. She bloomed like a pretty red rose, I kept on watching her like watching the twinkling night sky with two bright moons, as she passed by me I felt like the cold breeze on the hot sunny day, as I closed my eyes it felt like the cold sprinkle of the high waterfall, I continued watching her dance with felt like the peacock dancing on the tune of the rain and inviting its partner, she just flew away like the beautiful parrot giving a glimpse of her eternal beauty like the multicoloured rainbow but I was drowning and dragged like I was drunk till my throat.
The minute I saw her she was in my heart and I lost all my senses and were very eager to get close to her. Every minute's delay was like a fish caught into the net and is going to die, I begged to god just give me the time so I could talk to her know her more and then can I die the next minute.
But yes of course I wanted to live the rest of my life with her. So before I could take my last breath I wanted to find her and so the search began. Then the search became so hard that I could go to every girl to check on her but then when it was not her it felt like cutting the huge tree off its trunk, the pain worsened and the search went on for days.
It was like every morning a new plant was born and by the end of the day it is cut just because my pretty blooming rose is not yet found. I crossed the gardens, the parks, and the lane that brought her to the lavender garden. I searched every house that was to be seen next to the garden, so I might find my love one day. Reaching back home was like falling from the mountain knowing nothing about when would I reach the ground.
Questioning myself, scolding the almighty neither did that gave me any relief nor got me the solution, still, I was standing in the darkroom not knowing the way out.
Then one day by god's grace I saw the angle I had been searching for my heart quenched and my mind blabbered what should I do next? Confused anxious my foot shivered and walked one step at a time. Slowly I moved closer seeing her sting on the beach very sad my brain listed hell lat of queries to ask. Nerves are burning hot as my heart is running fast should I ask her why is she sad or go tell her I love her like mad.
Ho god, I pleaded and courageously said hi, she looked up high the sun shined in her eyes and out came a tier, she woke up furiously and took a few steps and I said ho god sorry for the disturbance. She stopped for a second then began to walk, my brain got jammed I was all blank all I did was followed.
She walked to some distance towards the lavender garden then she stopped and turned around and the tears rolled down her cheeks, my heart started jumping out my chest, hands shivered and I was all sweat, my throat dried and she ran by my side. Swift was my action in holding her hand gulping the saliva wetting my dry throat said I had seen you in the garden of lavender days ago and from the day one have I lost my peace, my senses are no more, I looked for you everywhere but found you just now if you go away I will lose my heart and my life dear, just tell my why do you sober so I can find a way to cheer.
She stood silent yet but then wiped her face looked up at me but still said nothing. My mind was with many why's for her cry also was I waiting to hear her sweet voice and talk but she just took a long pause. Yet again turned to the garden and walked in so did I kept following.
She sat on a woody little stool, head down and a sad face. Could I sit next to you was the thing that I was supposed to ask but asked what the hell is wrong? Sat in a distance on the same stool and observed her for getting an answer. She kept scrapping over the soil beneath her foot but not a word came out. I could not handle the silence anymore and raised my voice saying only if you say a word would I know, why would you be so sad, if you share it with me you may feel better.
She slowly raised her head and then opened her eyes that were filled with tier, her lips shake but never opened, her fingers kept pulling each other. But yet I could hear nothing then I was shocked when I sensed she said "I can't speak" not by mouth but by expression.
I repeated it again "can't you speak?" I asked, she nodded her head in yes and I lost my ground beneath my foot, I was shattered to know this. Gathering me back was the only option and shot another question "from when?" from birth was her sign of action "ho lord why did you do so".
All my imagination was ruined and expectations of all that lovely talks with her and that romance, all that phone bills and romantic songs, my heart was so filled with tears that blood came out of my eyes. She sat there for an hour and then left the garden, I was so dumbstruck, could I say something anything I had no words to utter I just followed her footsteps to the home she saw with an eager look and in seconds walked inside her home, I guess she saw the empty white page on my face.
I look all my life for a beautiful girl I would want to bond with, but god this is fatal to have a great audio pause from her side. Is this all, I thought, I have looked for so long should I stop or go ahead? Huge sets of questions all over my brain, should this bonding just end?
So what if she could not speak I could hear that rhythmic voice of her heart for me, her eyes begged to me to see again, wouldn't this be enough to have a romantic life together.
The love started from one heart and got connected to the other heart and I went back to make her mine once and for all.
We got married and bonded together for eternity more than our lips our eyes spoke and our hearts connected to all kinds of feelings we shared.
Though she never spoke I never felt lonely or uncared, she was always a support to me she loved me and cared for me and always spoke through heart and eyes. Life passed like a dream of a happy sliding boat. Today you sleep on the colourless white cloud gliding in the air with the sound of beeps are around. Though I am holding your hand tight I never know when you will escape in your own flight for I am not able to get that connection. Life's that come on this earth from you and me, stand out weeping, for all are afraid will you be gone forever.
I know you have had enough in this world and, you are very tired with all the painful stuff but I have been a part of you how can I breathe anymore when my other half part has stopped. Come back to me for I will always be with you as I have been all these years or take me with you for I cannot live without you around.