Colors
A Cultural Taboo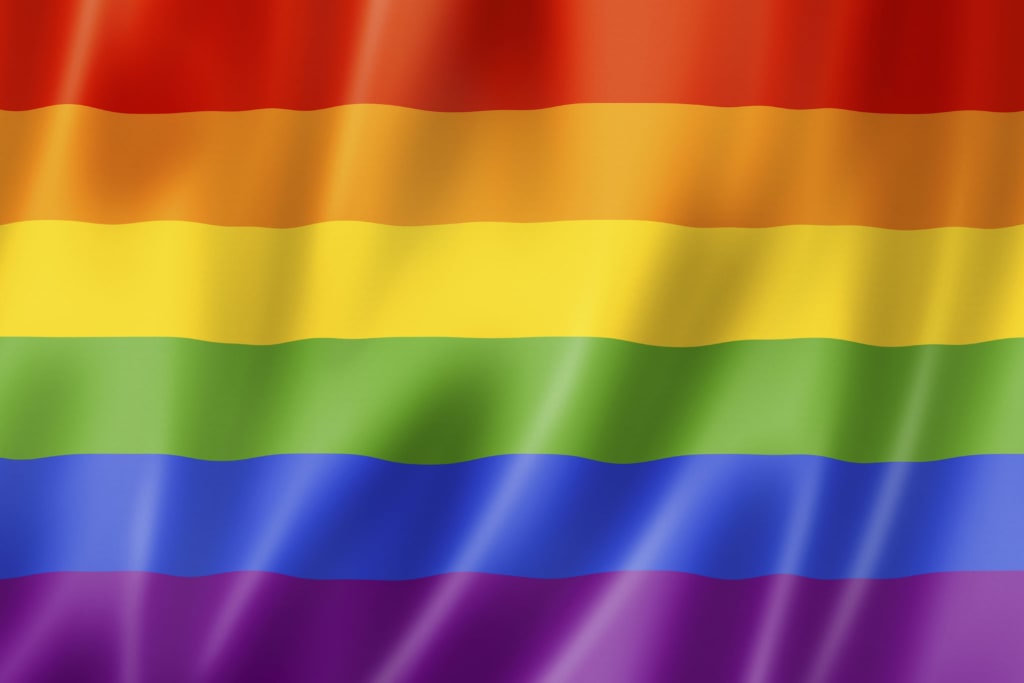 Colors
Barely any cars on the bridge tonight, I guess it's too late. Who would like to be out in this cold anyway, except me. The water looks pretty cold. I don't even know how to swim. Most of the people find it odd that I don't know how to swim. It might be odd, or I guess people just judge a lot. Today I am standing on this bridge for my first and last jump into this cold water. Hopefully, it won't be that painful to die. I don't want to die, but I don't want to live like this either. So much pressure from everyone, no one lets me live the way I want.
Wondering what happened? Let me go back and start from the beginning.
My name is Rajeev, originally I am from Delhi, India and came to Canada in 2006 for my Bachelor's degree in Mechanical Engineering from Niagara College. After completing my Bachelor's I got an offer from a shipyard company in Halifax, Nova Scotia called Irving as the head manager of the engineering department. I had two friends living in Halifax so I moved in with them. It was amazing living with my two best buddies Arjun and Ravi. All three of us were friends from high school. We had so much in common among the three of us. We use to love working out in the morning before work and then in the evening going out for drinks was our daily drill. Things started to change when Ravi introduced me to this girl Ashley. She was amazing, beautiful and smart. I guess I was in need of a girlfriend but I wasn't sure about it. We exchanged our numbers and started talking about things we like and what do we want to achieve in life and much more. After a week of us chatting with each other, she asked me out for dinner at a sushi restaurant. I was excited about sushi, I should have been excited for her, but I love sushi more than anyone. After the dinner, we started to walk back towards home and it started to rain heavily, both of us started running but that didn't help a lot. Her apartment was closer than mine so we both went to her place. She was drenched and so was I. She gave me a towel to dry myself and she went into the bathroom to change. Unfortunately, she forgot to take the clothes along with her that she was going to wear. She came out in her towel and I was sitting on a chair in the living room. I could still see the water droplets on her neck and legs. Her wet blonde hair was turning me on. She ran in her room and came back in shorts and a tank top. I could see the shape of her body clearly because the shorts and top were skin tight. It was still raining heavily. I was looking outside the window, thinking about how to get home. She came and stood beside me and said that this rain might not stop tonight and I can crash on the couch if I wanted to. I was off the next day and I guess I could stay the night. I accepted the offer. It was only 9 PM at that time so we decide to watch a movie together. We were watching a horror movie and with every apprehensive scene, she started to come closer to me. She was frightened, but we didn't stop the movie. Next thing I remember is that we were holding hands. The movie was becoming intense and so was the distance between us. She told me to hug her while watching the movie because she was scared, I couldn't refuse that. I wrapped her in my arms, I wasn't watching the movie anymore, I was lost in her bodily scents, my eyes were gazing upon her perfect breast. I guess she knew that I was looking at her body instead of the movie. She turned around and started kissing my lips. After our first kiss there was no holding back we went on and on all night.
Next morning I woke up and it was a weird feeling, but I guess it was normal. She asked me for breakfast but I just wanted to go home, so I left. Everything was back to normal and we were still chatting on the phone and talking normally just like any other day. After two days we met again and she asked me about our relation, she wanted to know if we're just hanging out or we were dating. I had a completely different meaning of dating in my mind than her. For me, it was just like hanging out and trying to know each other but for her, it was more complicated. For her, it was being in a relationship. I guess I was wrong.
Next day in the gym Ravi and Arjun asked me, how my girlfriend was. I was confused, I said I am sorry but what are you talking about?
Both looked at me and said how is Ashley? She told us that you are in a relationship.
My world just went upside down. I said no, that's not true.
I texted Ashley right away and told her to see me in an hour.
I went to her apartment and as soon as she opened the door she hugged me. I went in and she looked so happy, she gave me a kiss and said guess what happened? I knew some trouble was coming my way. Excitedly, she told me that she was talking to her parents and she told them that she's having a new boyfriend and that was me. I was out of words, didn't know how to tell her the truth. Looking at her smile and happiness I just couldn't break her heart. I gave her a hug and told her that I have some urgent meeting to attend so I'll call her later and left.
On my way back to my house I thought that she's not too bad, she seems to be a good girl. She is beautiful, smart, works as a manager in a restaurant. What else do I need in a girlfriend?
I just went on with the flow. That was a bad decision on my end, I should have told her the truth because she truly loved me. I didn't know what I wanted in my life. After a few months, the love between us was fading away, we use to fight all the time. I wasn't giving her time at all. I was frustrated with this relation and I guess she was feeling the same way. Despite all the fights she never wanted to leave me and I never wanted to break her heart. I was so frustrated that her hugs and kisses meant nothing to me. We haven't had sex in a month.
For me, the only way to get rid of all this stress was going to the gym. I started to go to the gym in the evening instead of mornings. I didn't want to see Arjun or Ravi because I knew they would ask me about Ashley again. One day during my workout session I met this guy Erick. He was such a fun dude to hang out with. He used to teach me new workout techniques. We were becoming really good friends. We use to go out to eat after the gym. One day after working out I went into the locker room to get my stuff and I saw Erick going into the shower, he had an amazing muscular body. I wanted a shape as he had. I couldn't get my eyes off him. He had thick, six-pack abs and his body cuts were just so adorable. After a few minutes, I realized that I am looking at a guy and that's kinda turning me on. The weirdest feeling I ever had. I took my bag and I ran outside. What was I doing? I kept asking myself. I just wanted to get this thing out of mind but I couldn't.
Next day I saw him and I wanted to avoid him, but he came to me and started working out like any other day. I had to act normal. Within our workout session, I couldn't stop admiring his body. Randomly I asked him if he had a girlfriend? He looked at me laughed and said, "No, I am gay but I broke up with my boyfriend a few months ago." It was a shock to me, I could never judge that he was gay by his looks and way of taking. Now he asked me if I had a girlfriend, I was quiet for a second and then I replied, "No, I don't." I have I no idea why I did that at that time. Why did I lie to him? After the workout just like any other day, he went to take a shower and I was getting ready to go home. I was packing my bag and suddenly I heard my name. Erick yelled from the shower and said that I should take a shower right after the gym. It is good to take shower right after and we could go to eat after taking a shower. I didn't say anything and went right in the shower next to him. It was a common shower area for everyone. I looked at him and my eyes were looking at the same scenario again, the one that happens between me and Ashley. He was wet and his body was looking amazing as always. I couldn't keep my eyes off his chest, it was in perfect shape. Soon I got myself out of this situation and we went out to eat. While we were eating Ashley called me, I didn't answer. Erick asked me who it was. I said no one, instead of telling the truth, that I have a girlfriend, I lied once more.
What was happening, this wasn't supposed to happen. On my way home I called Ashley, she answered the phone and I told her that I was coming to see her. As soon as I went into her apartment I started to take her clothes off and started to kiss her. I wanted to get rid of Erick from my mind. But something horrible was happening to my body and brain, I wasn't getting aroused by looking at Ashley anymore. Her perfect naked body wasn't helping anymore. After kissing for a while I told Ashley that I am not feeling good and I left.
I guess this is what happens when a relationship is built on a bunch of lies.
I didn't know in what direction my life was going. While I was in such deep thoughts about my life, my mom gave me a call and asked me how I was. I said I was doing fine and life is good. But then she asked me about Ashley, I had nothing to say. She asked me what was going on and I told her that I don't love her anymore. My mom got upset, she didn't like the fact that I was going to break a girls heart. Regardless of her anger, she gave me a wise advice, to tell the truth, and hung up. It's hard, to tell the truth. Erick texted me the same night to tell me that he will be leaving for Toronto next week as he got a job there. I felt shattered, I have no feelings of love for my girlfriend and I am attracted to a guy. I had no clue what to do? How will my parents react if I told them all this, what will Ravi and Arjun think about me when they will find out that I like a guy. Between all this now my mom told me to tell the truth, how was this even possible?
Next day, I promised myself that will go and tell Ashley the truth and make things right. I will tell her that I don't love her and I am sorry about that, I am a terrible person but its better, to tell the truth instead of living with a lie. I texted and asked her to see me as soon as possible. I was terrified to say a single word because I knew what the consequences will be, but this needed to be done. With a heavy heart I told her that we can't be together anymore, I am sorry, I never wanted to do this to her but I had no choice. She didn't say a single word while I was confessing and telling her the truth, not even a single move, she stood in front of me like a statue, but her eyes started to talk soon. Tears started to roll off her eyes. She just asked me why I was doing it, wasn't she good enough for me? I promised to say the truth, so I told her that I like a guy. I guess I did like Erick, again I wasn't sure but I said that I liked a guy. She left without a single word.
I just went to the gym to get over all this and release some of my tension. I was working out by myself, thinking about Erick, I still couldn't believe that I was thinking about him. I looked at my phone after the gym and I had five missed calls from my mom. I called her back to check what happened. As soon as she picked up the phone she started to yell, "What do you think you are doing? Is this why we spent all this money and sent you to Canada? Don't you care about us? What are people going to say? You have put the name of our family to shame." I was confused so I asked her what I have done. Unfortunately, Ashley told my mom that we broke up and that I like a guy. I had no answers for my mom so I just hung up. I was so terrified to even think what my dad would say when he finds out about this. I am already getting in trouble before even getting into something with Erick. Erick doesn't even know that I am having such kind of feelings for him. I guess I should tell him, and if he doesn't want anything between us then I'll tell everyone that I am not gay.
I rushed towards the house, Ravi and Arjun were waiting for me. I stepped into the house and Arjun called me a fag. I looked at him but didn't say a word. I went up to my room. Everyone was accusing me of something that I haven't even done yet, I don't even know if I am gay or it's just me being stupid. Ashley is telling everyone about this. I was trying to control my tears but they didn't stop. My family hates me, my friends accuse me, the girl who was with me for such a long time doesn't even want to see my face anymore, all this because I had feelings for a guy?
Why can't people just leave me alone?
So many things were going in my brain, so many questions I had to answer and so many questions I want to ask, but is there anyone to listen to what I have to say? Isn't this my life? Don't I have a say in it? Culture, people and these rules of society are just killing me now.
Friends, I have no idea what I should do! Should I tell Erick? Should I take some time and think about it and change my feelings?
Why am I so fickle minded? No clue
The water still looks cold; today I might learn how to swim.
lgbtq