Choose Wisely
A Woman's Lesson Learned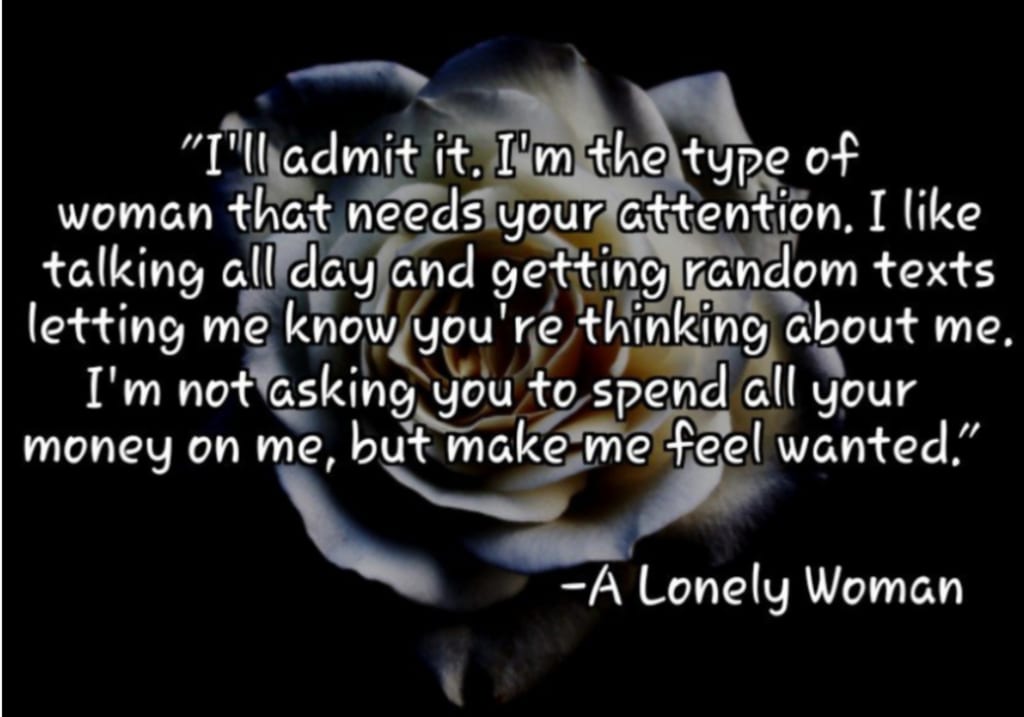 He caught my attention the moment I received his first message in my inbox on a popular dating site I had no business on. One of his many messages that had me hooked was, "How are you doing?" I know, I know it sounds ridiculous, but it gets better.
It was such a breath of fresh air from the usual messages I got. Every day, my inbox was filled with a bunch of, "Damn! You fine!" or "Hey, Sexy!" or "Even I'm not a photographer, but I can picture us together!" lines. Really? Is that the best you can do? They were too busy in women's inboxes but should have been busy in a damn dictionary. It was such a turnoff for a man to be a horrible speller, even with autocorrect. Guys were so thirsty, but not this one. This guy knew exactly how to finagle his way into my heart. Either that or he was lucky because I was frustrated at how hot it was outside and I was trying to write a paper for school and couldn't focus.
He said his name was J.R., which stood for Jamie Robson. He was single and about to turn thirty-five next month. He recently moved to Atlanta from Houston, Texas for a fresh start and didn't know a lot of people.
At the time, he was on vacation with his two children, so he couldn't speak long, but couldn't resist speaking to me. That was fine with me because I just wanted someone to talk to anyway and we hit it off immediately. I remember joking with him by saying, "Don't go falling in love!"
He quickly responded, "Too late!" We had a real conversation that didn't lead to a butt naked discussion like most did. My husband was a movie producer so I was home alone way too much for someone who needed a lot of attention and good conversation. Hey, don't judge!
We talked for a few months after that and I finally gave in to meeting him. It took me awhile to say yes because I didn't know if I wanted to open that door, but after a few more months of boredom, I finally gave in.
The first time we met was at my job. Fall was near, so it was a warm, but windy day. Patiently, he waited for me by the door until I came out. Finally, when I came out, he walked me to his car and opened the passenger door like a gentleman would. A white rose waited patiently for me on the leather seat.
"I bought you a white rose because my heart is pure just like your beauty."
Damn! He made my heart melt already. "Thank you! That's sweet of you."
J.R. stood about 6'5" and had a stylish mohawk that went well with his yellow complexion. He had a shyness to him. It was adorable. We sat in his car during my break and he spent most of that fifteen minutes telling me how beautiful I was. Suddenly, he got quiet and surprised me with a kiss to my cheek. "Oh my goodness! You're so adorable." I blushed.
He rubbed his clamy hands together. "Beautiful women make me nervous."
I smiled. "You don't have to be nervous with me. I won't bite."
Shortly after that, I had to go back inside, so he got out of the car, opened my door, and walked me back to my job. I couldn't help but give him a hug after that. I couldn't stop smiling. When I went back to my desk someone said, "Dang! Who got you blushing like that?"
Someone else asked, "Aw, who got you the rose?"
I felt special. I hadn't felt that way in years. This stranger swept me off my feet, just like that. J.R. stayed on my mind the rest of the day. We even texted each other at hours when nothing should have been open, but legs.
This is the beginning of a story to something fierce, you hear me? I mean FIERCE! It opened my eyes to some things I've never experienced and it became a HUGE snowball effect that I still can't recover from. I'll have to tell you more later. I promise not to leave you hanging, but if I tell you this story, you have to promise to share my story and most importanly, pay attention to the decisions I made and the effect it had because I want everyone who reads this to learn something too.
In the meantime, tell me how a relationship has affected you or how you think this story will play out. ;-)
dating
About the author
⌨Blogger and creative author of urban fiction 📖ebooks sold on Amazon. 💻Follow me on Instagram: sevyn_scott Facebook: Sevyn Scott Twitter: @ScottSevyn
Reader insights
Be the first to share your insights about this piece.
Add your insights