Carolina
A True Friend, a Cuban-American Chica, and a Beautiful Soul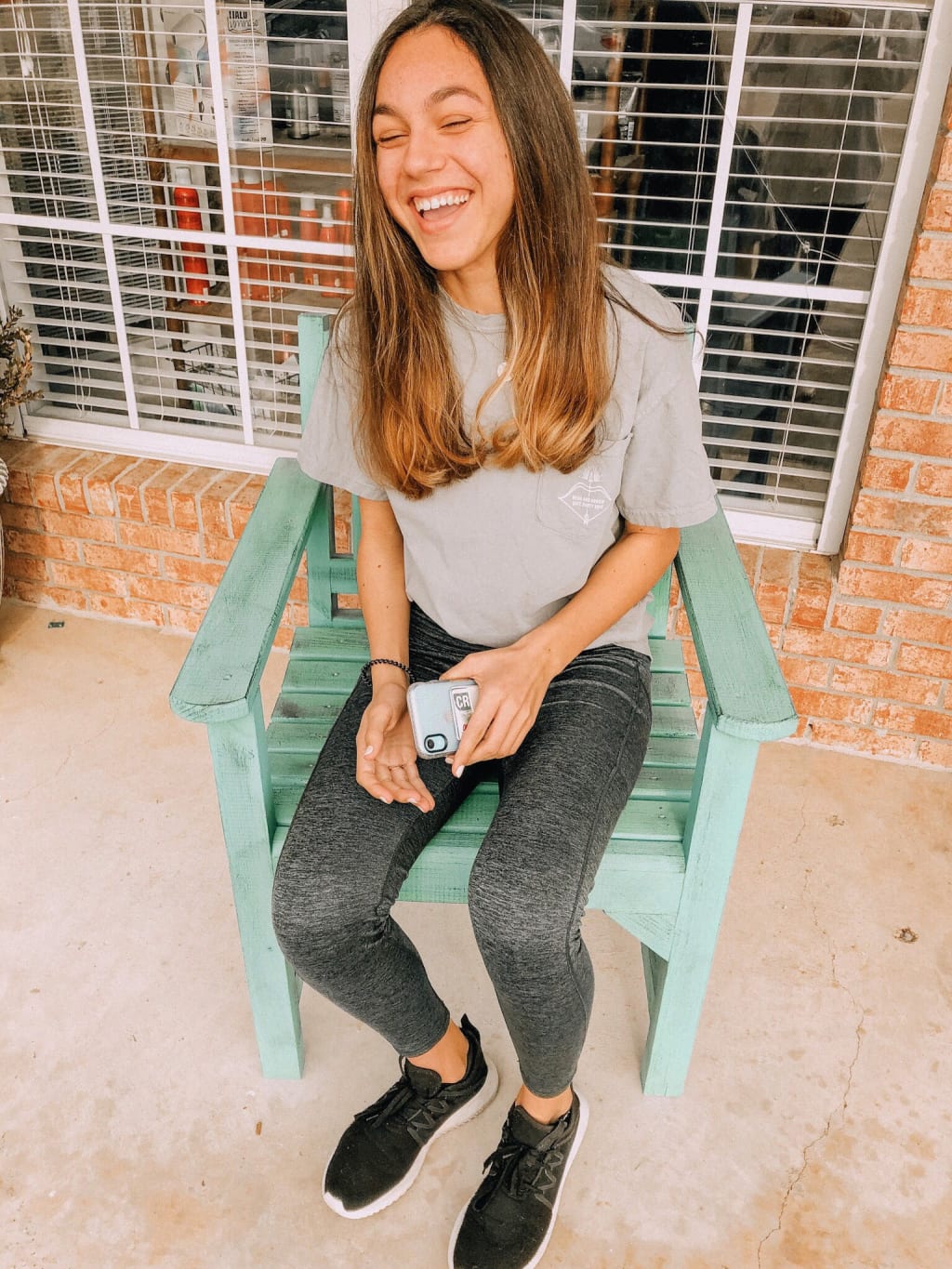 In recent days, I felt compelled to reassure each of my close friends about how amazing they are and how much they have impacted me. Today, we start with Carolina, a girl who is simply amazing (like in every single way). I met Carolina on bid day (we love pi phi!!!) and began talking to her a little more as we fell into a friend group of sisters. Soon after bid day, I realized this was my girl. She was always making me laugh, always asking me how I'm doing, and encouraging me in every way. Due to some friend issues she had been having, I pulled her into my friend group (outside the sorority), and got even closer to this amazing girl.
It's always funny to look back at how things fell into place. If you had told me on bid day that I would be living with this girl next year, I'd say, "uh sure..." and now it's the best thing about coming to school again in the fall.
Caro, you are the definition of beauty. You let your light shine through from your soul, it is something that is so raw and special. Every time you smile, the room is fascinated with the beauty that is you. Every time you laugh, everyone laughs. You have this way about you that is infectious in a completely great way.
In every season of life, you have encouraged me to keep going. I want to extend that encouragement to you, as well. You are worthy of so much. I know you don't always believe this, but you are so special. You deserve so much and I wish I could give it all to you!
Please hear me when I say: I need you to stay in my life. You are a true friend, a warm feeling of home, and a loving soul to everyone you meet. I love your Miami spirit, your need to love everyone you meet, and take care of and nurture your friends. You make everyone feel safe and that is so special when we're in college.
I cannot contain my excitement to live with you next year. I know you will make every single day fun for us and you will continue to support me through the good and the bad.
Carolina, you are incredible. Thank you for your loyalty, your friendship, and your unconditional, never-ending love. You are truly a one of a kind person, it is insane to meet someone like you, and I believe this is what college is all about, meeting your true friends. You are one of them and I have never experienced friendship quite like ours before.
I think it's funny how we keep each other on track (although I think we both know who keeps who on track more ;)). Taking a class online together this semester has been a lot of fun because it's taught us so much about each other. This is how we operate together, laughing through the work, crying through the work, and enjoying every single moment. I love this about us because we support each other through the good, the bad, and the ugly (those ugly cries are when you know you've reached a deeper level of friendship LOL).
You, darling, can conquer the world and I can't wait to watch you do it. You are going to do amazing things with your life. You can move mountains, or really anything you set your mind to. You are one of the strongest people I know, you can go through hell and back and still have a smile on your face.
I love you, Caro.
Xoxo,
Sarah Cay