But It Could Be
It can always be worse.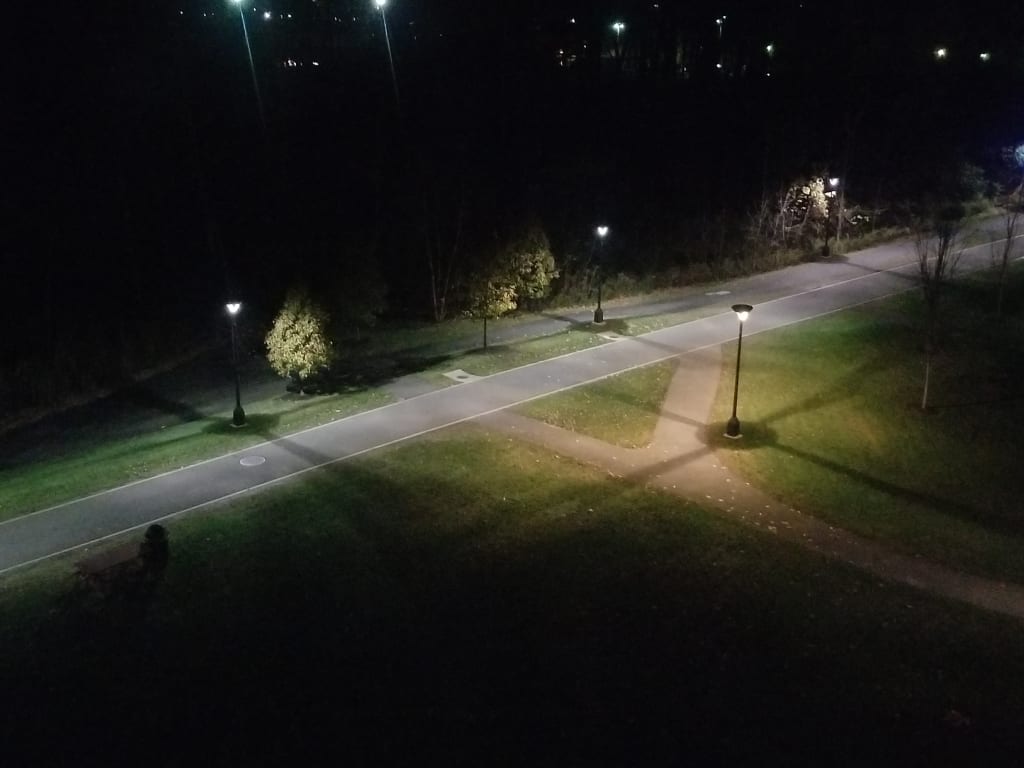 It was my fourth birthday party. Everybody was there. It was a few months before my parent's separation, so they were still living in the same house. All of my cousins, both of my grandmothers and one of my grandfathers, uncles, and aunts. Everyone. That was the last time I had a birthday party with everyone together. I had a huge Barbie birthday cake and it was the best thing I had ever seen. Everyone had sung "Happy Birthday" and I had just blown out the candles when my brother stood up on the chair next to me and slammed his face into the cake before I could eat any of it. My dad went out and got a regular one from the store, but it just wasn't the same as my big Barbie one.
But it could be worse.
In kindergarten, I went to an after-school program with my brother because my parents both worked so late that they couldn't come pick us up and nobody would be home. We went to them until we were in middle school. They weren't that bad, we were usually the last kids there because other kids' parents got out earlier than ours. One day we were doing arts and crafts. Making little windmills. You would think that a child would be able to use safety scissors without getting hurt, right? I managed to cut the tip of my finger off and have to go to the hospital. Did you know super glue was originally created for medicinal uses?
But it could be worse.
My first day of middle school, I didn't know where my friends would be sitting at lunch. I saw a couple of them in line and thought that they would wait so they would show me, or we could walk together. When I got my stuff and left the lunch line, they were gone and I couldn't see them at any of the tables. I didn't want to walk up and down the cafeteria staring at everybody trying to find them, so I just sat at the table closest to the lunch line. The emptiest table. And eating by myself, hoping lunch would just end already.
But it could be worse.
I got into a relationship in eighth grade with a guy that I had really liked at the time. We talked all of the time and I thought he really liked me too. We were together for around eight months and I thought we were going to stay together into high school. I knew we wouldn't last forever, but still. There was a dance at orientation a few weeks before high school started. He pulled me to the side and told me he wanted to breakup with me. Later on, my friend told me that he had been wanting to do it for a while, but he was worried that I would freak out and hurt myself if he had done it.
But it could be worse.
On the first day of ninth grade, instead of waking up in bed and getting onto the school bus, I woke up in an ambulance on my way to the hospital. My first time in an ambulance, no idea where I was or what was going on. All I knew was that there were two people on each side of me, a lot of stuff beeping, and my mom yelling my name from the front seat. Almost half an hour later, we arrived at the hospital and they wheeled me into the hospital, my mom refusing to leave my side no matter what they said. They told me I had a seizure and gave me a cup of ice to chew on because my tongue was bleeding. A year later I was diagnosed with epilepsy.
But it could be worse.
Throughout high school, I was a self-harmer. Nothing like you would see on TV where they're cutting themselves so deep that they have to go to the hospital, but still. Some of me regrets it because I'm ashamed to show my shoulders to anybody due to scars, but I'm moving on from it. Having to deal with the memories and the fact that I still get the temptations, though. Those are worse.
But it could be worse.
Applying to college, I thought everything was going to get better. I applied to eight schools and thought I would get into at least one of the decent ones. I toured them all and the excitement was growing. I would think about what it would be like and what I would do. But I only got accepted to a community college that doesn't reject anybody. So, while all of my friends were excited and wearing their school shirts to their state schools, I was smiling ready to go to a two-year.
But it could be worse.
I ended up moving on to a four-year school and getting a lot of roommates. They were all terrible. I hated them all. I keep telling myself that they can't possibly get any worse, but it keeps happening. Now I'm living with someone that's so bad that I have a countdown until I can move out.
But it could be worse.
I just looked out the window and saw my girlfriend of over two years making out with another girl.
Could it get any worse?