Book Review: "Rhyming Life and Death" by Amos Oz
5/5 - clearly one of his century's greatest writers...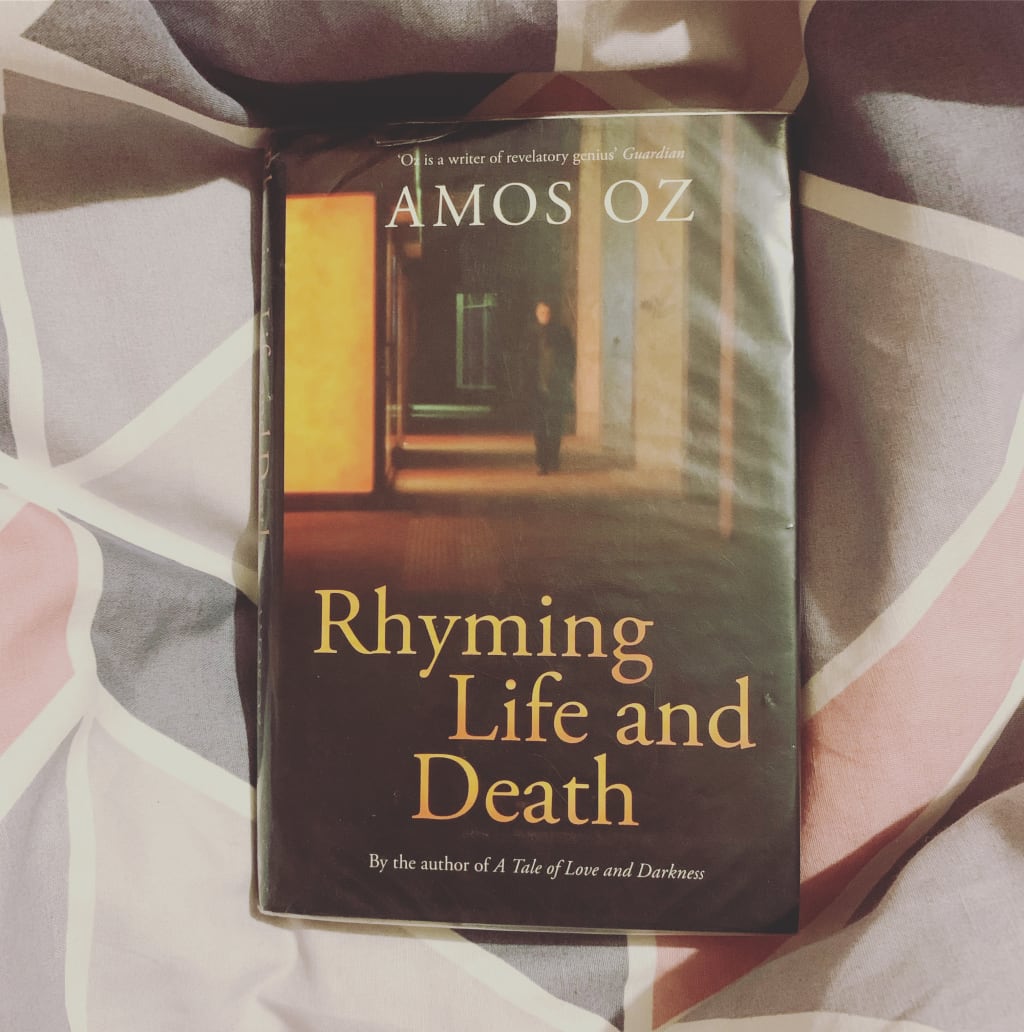 Now, if you do not already know, I have been reading Amos Oz books for a while and I just want to start by saying how amazing they all are. Amos Oz's writing style has always been a great mixture between the mundane and descriptive, blended with the extreme emotions that we encounter in our everyday lives. I love it when Amos Oz chooses to write about topics that are more naturalistic, such as the writing he did in Scenes from Village Life - which is probably my favourite book by him. In his book Rhyming Life and Death Amos Oz attempts a little bit of poetry as well as his prose, and gives us something brilliant. He gives us one night in Tel Aviv, in the 1980s.
The decade is the 1980s and a successful writer (only actually ever called 'Author') is preparing to read for an event. It's the evening and this book takes us through from the preparations all the way to the event itself. He talks himself through various questions that people may ask of him and what he might answer in return. I especially love this line that he says about the questions and their answers and how to give the most appropriate ones when asked in front of an audience. It sounds very much like something Amos Oz himself would say as well:
There are clever answers and there are evasive answers: there are no simple, straightforward answers.
Throughout the book, there are weird things that happen. For example: 'Author' involves himself in the lives of people he does not even know by imagining what their situations would be otherwise or their pasts or their futures. He thinks about a waitress who had her 'first love' at sixteen years' old. He tends to give these people names and personalities without knowing them at all.
When he encounters a woman, he sees her as not very physically attractive, but able to move him in a way that is almost uncomfortable to him. It is as if she has posed some imagined challenge but he does not know what that is yet. As the story goes on, this begins to expand and expand, but I will not say any more of it, because it will ruin the story for you.
It is true that Amos Oz's writing style is unique to say the least. He has a brilliant sense of control over his writing and by the time he died, he had already written many many great books with his last one being the incredible novel Judas. I think that here, we get possibly the closest thing to an autobiography or a semi-autobiographical novel that we will ever have. It is a brilliant depiction of the anxieties of being a writer and having to know the right answers for problems simply posed at that particular moment in time. The words slowly turn into a human being and we get not questions then, but a woman instead. A challenge for the character.
In conclusion, I would like to say that I am definitely going to read any other Amos Oz books that I have not read already and I am looking forward to taking this journey into his work. His writing style definitely reminds me of the short stories of Julian Barnes in a way, through their almost mundane everyday awareness mixed with the nature of being overwhelmed at any given moment by the shift of only one thing. I think it is a beautiful way to write and is definitely a skill of control and brilliance.
About the Creator
Film and Writing (M.A)
150K+ Reads on Vocal
IG: @AnnieApproximately
Pronouns: (she/her/hers)
Reader insights
Be the first to share your insights about this piece.
Add your insights