Book Review: "Love, etc" by Julian Barnes
5/5 - a brilliant sequel, darker than its predecessor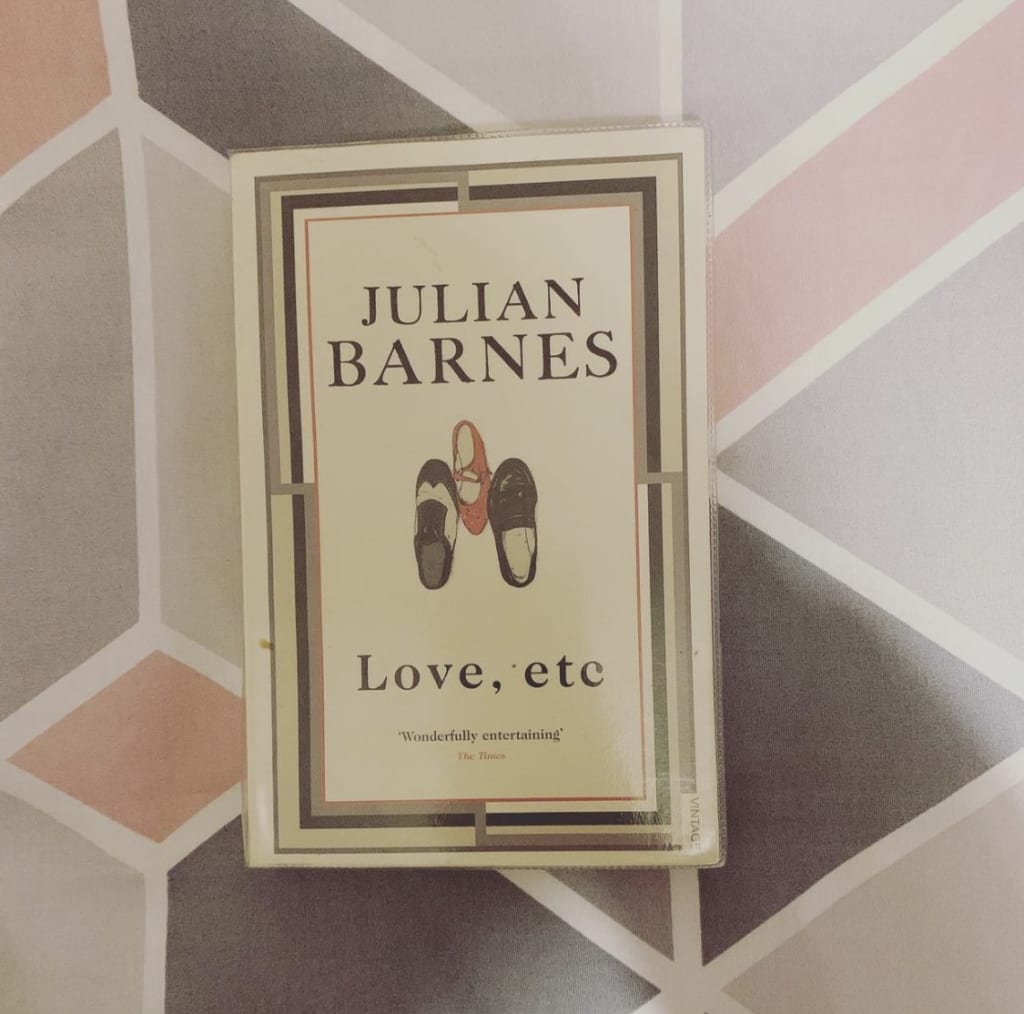 If I've said it once, I've said it tons of times, Julian Barnes is one of my favourite authors of all time. When I was younger, I read his book Arthur and George and during my teens, I was absolutely hooked on his works. His book The Man in the Red Coat became my favourite book by him and since, I have read tons and tons of stories, books, articles and whatever I can lay my hands on really when it comes to Julian Barnes. Definitely one of the greatest writers of the 20th and 21st centuries, I have always been sure that Barnes will be remembered as a 'classic author' about 100-200 years from now because he deserves it. It's some serious talent he's got and his characters are always really developed, interesting and yet, they are troubled with dissatisfaction.
Love, etc is the sequel book to Talking it Over and continues the story from the ending of the last novel, so if you have not read the previous one then I apologise as there will be spoilers in this review. Oliver and Gillian are still married and yet Oliver is failing to see what he can do with his life. Disatisfied with where his life is heading, he wants to be a writer but cannot seem to make it in the world. He falls short every time. Struggling in terms of love and money, Oliver and Gillian's relationship hits the rocks for a while. Meanwhile, Stuart has opened some sort of restaurant in America and has married. When he suffers a nasty divorce, he closes the restaurant and returns to England in order to open a farming shop. Stuart's success starts on the up, he becomes more and more successful with his work and yet Oliver, who wanted everything, struggles to keep up a flat in North London with his wife and two daughters. Considering the tensions of the last novel, you have to wonder about the change in the tables and whether Stuart and Oliver will ever be the way they were before either of them ever met Gillian.
Julian Barnes works mainly on character development in this novel and it is totally amazing. He writes the disatisfaction of Oliver as coming from within himself rather from love or marriage. He does this by opposing that with Stuart's situation of getting divorced and then starting quite a successful business. In classic Julian Barnes style, he is able to manipulate the entire situation so that you are only concentrating on certain things at certain times, a sort of misdirection is always going on. One thing you always need to do is keep piecing together the information as best you can from every person involved, kind of like witness reports. You have to see what aligns in order to notice the cracks.
One of the 'cracks' you notice in the novel (and if you read the final part of the previous one) is that there is definitely something up with Oliver and you really wonder whether Gillian would have been better with Stuart instead. Julian Barnes gives you all the possibilities and gets you to see this strange story unfold as you gather all these things that Oliver is doing wrong in order for Stuart to do right. Eventually, the worlds will collide and something will happen but whether it is based on the circumstances from back then or the circumstances from now will be the one thing that will change everything. Oliver may not be the nice guy we thought he was, but he is definitely a lot smarter than Stuart in some things.
book reviews
About the author
Film and Writing (M.A)
150K+ Reads on Vocal
IG: @AnnieApproximately
Pronouns: (she/her/hers)
Reader insights
Be the first to share your insights about this piece.
Add your insights