Black Women In Music
What Happened to Rita Pearl?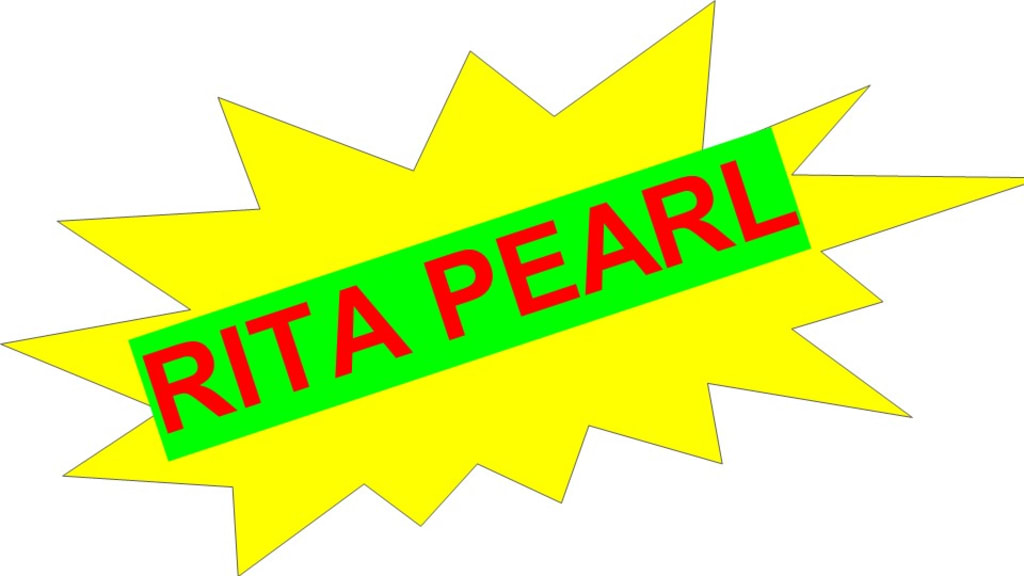 Black Women In Music
What Happened to Rita Pearl?
By Roberto Alago
Being a stage performer is tough. Being a woman is tough. Being a Black Woman stage performer is even tougher. So, I'm told. It was the summer of the year 1989. Stationed at a military installation in East Point, GA was a young, black woman I only knew as Rita. Rita had a beautiful smile and a friendly disposition. From time to time, I would see and talk to her, around the base. This went on for about six months.
As Rita was very outgoing and charismatic, it was very easy to talk to her. Based on the medals on her uniform, she was a good soldier, who had received several awards; Army Achievement Medals, Army Commendation Medal, Army Good Conduct Medal, Army Signal School Graduate, Non-Commissioned Officer School Grad, Overseas Service Ribbon, Weapons Expert and others.
When I asked her about her oversees experience, she told me she served in Europe for three years before coming to Georgia. Based on the insignias on her uniform, I kew not to dig up for details. At the time, she was working at the Headquarters, Forces Command.
The following year, 1990, while visiting the base, I crossed paths with Rita and she told me she was leaving the Army to pursue her lifelong dream of singing on Broadway. I was surprised because she had never mentioned it before. She told me, many people had compared her voice to Aretha Franklyn's and when she was in Europe, she had the opportunity to sing at a Soldier Show event, with a very positive reception. She had also performed at various venues in the Atlanta Metro Area.
She was sure she would be a hit on Broadway. As we said our farewells, I jokingly told her not to forget us little guys when she became a Star. She told me I should come and see her perform. I asked; "How am I going to find you?" To which, she replied; "You can look me up by my stage name; Pearl, Rita Pearl."
Well... that was the last time I saw or heard anything about Rita Pearl. Today, it is just a fleeting memory. Brought back by the Challenge of writing this story. I can't help but, wonder... What happened to Rita Pearl? Did she make it to New York? Did she make it to Broadway? Is she sill out there? Perhaps... She changed her name?
Through the years, I have scanned at Broadway show listings and ads, looking for her name, without success. I hate to think; she may have given up on her lifelong dream. Specially if she can sing like Aretha Franklin.
New York City, has been a black hole, that has swallowed up the light of many would be stars. Many have wonder the streets of New York looking for a chance to shine. Unfortunately, for many, it never happens. Having to work long hours to pay for the basics like; clothing, food and shelter, many loose their desire to continue to pursue their dreams. Then, they just grow old and fade way; not accomplishing what they set out to do.
But, Rita Pearl was a Soldier. She did not give up easily. In fact, she expected it to be tough. But, eventually she would get her break. Or so, she thought. She was not delusional, she was perfectly aware of the challenges ahead of her. For four years she had saved up every penny she could so she would be able to get a place to live in the city that never sleeps. She already had an Agent and some auditions lined up. She was ready.
So, What happened to Rita Pearl?
#broadway #rita #pearl #black #woman #music #soldier #show #award #east #point #new #york #agent #audition #army #europe #Aretha #Franklyn #GA
About the Creator
Born in PR. Married, Father of four and Grandfather of eight. Soldier, Computer Expert. Admissions Associate at Interactive College Of Technology. A versatile man with interests too numerous to list; including: Acting and Public Speaking.
Reader insights
Be the first to share your insights about this piece.
Add your insights