Bitter Sweet
NorthBound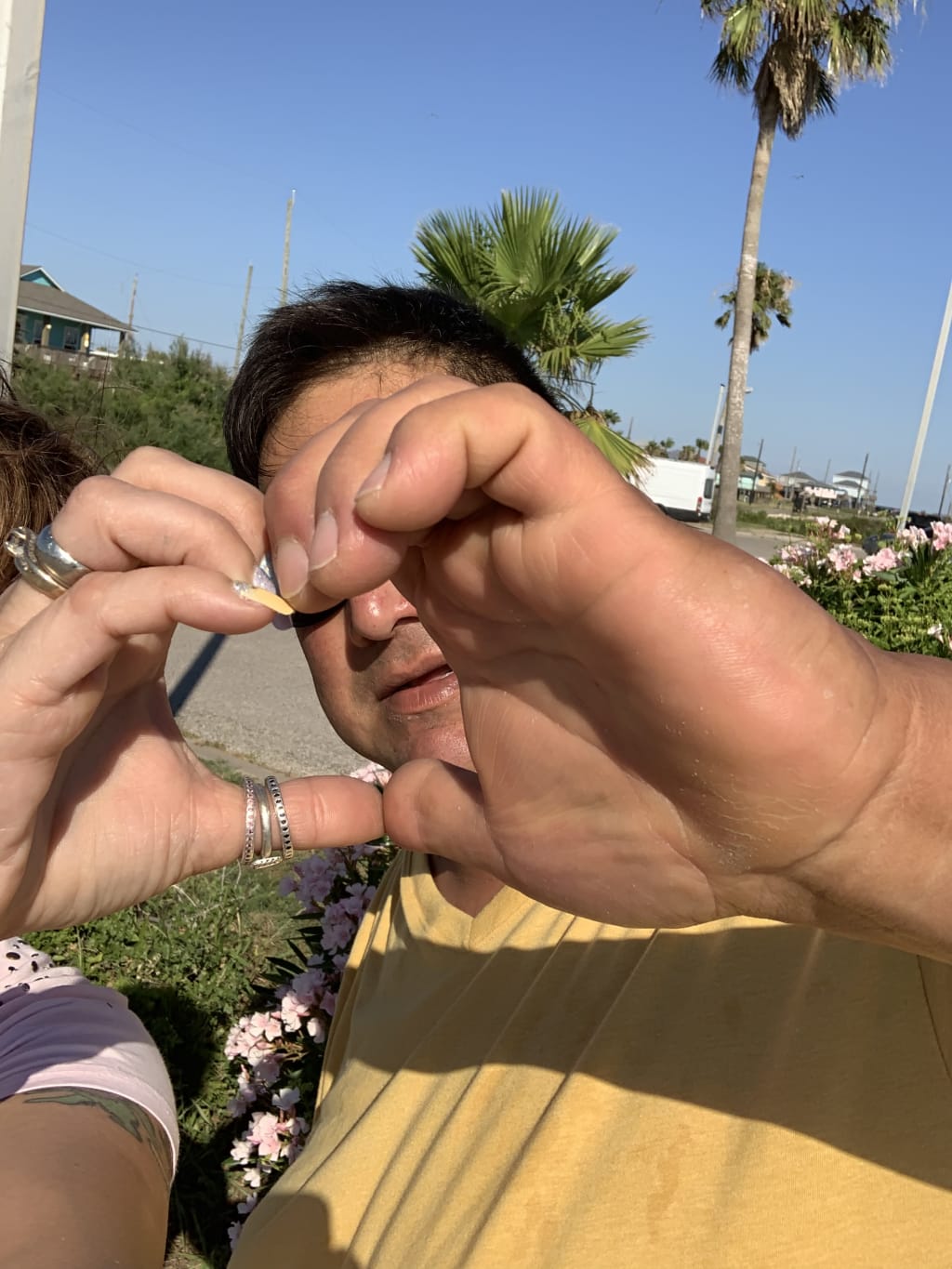 Do all things with love in your heart ❤️
Last day in Tator-Tucky before making the long trek homeward bound for the Northern Black Hills.
It's been such a pleasure to help Fridge reassess his values, rearrange his home and get his life back in order. He says me coming was a once in a lifetime opportunity.. he tells me he's honored to have helped me along my journey into the unknown as it was mine to help him as well. I'm actually contemplating moving down here so we can get a part time beach house here on the coast... I had an offer for work already to run large equipment for a road crew outfit (something to contemplate on my 24 hour long trek)... business is good they tell me and a few friends said despite the CoVid 19 and the price of crude plummeting they've worked steadily through it all...
going home is like a double edge sword.. I can't wait to be there. I cannot wait to hug my kids, to roll around with my dogs, to smell the northern air, to have the stars and planets seem to appear so close I can reach out and touch them but I'm also so sad to be leaving my life long friend... I know he's already gotten used to me being here, made the necessary adjustments that it takes as a single dude to have make-up all over the bathroom like plane crash shrapnel sprawled out on the bathroom counter, bubble bath and sea salt and my shampoo/conditioner, razor and shaving cream in every nook and cranny of the shower, soaps for my face and cream for my body all up in his personal space, lol... poor guy, yesterday he woke me up early and instead of staying up, I crawled into his bed and turned on the massager and slept all damn day... literally. Those two chocolate martinis had me man down by 8:30pm Saturday night and I literally slept until noon, got up, ate and crawled back in bed until like 4pm while Fridge busted ass and cleaned up, went grocery shopping and cooked one helluva bbq for us and then rented the movie the Hateful Eight so we could lounge around eating warm apple pies from Buckee's while enjoying the flick...
he gets so emotional nowadays it's sure gonna be hard to pull myself away from this kind of love he's bestowed upon me.
Hopefully my wait to return won't be too ungodly long as we try to figure out what to do next and how to achieve our goals where they actually include each other without suffocating other dreams and aspirations we have made for ourselves.
Special shout out to Chad Mccrea, Ronald Earl Clawson Jr. and the beautiful Lynn Freshour for coming together and helping us make it happen. All the late night shenanigans, the long talks with the Fridge and myself, the promises and secrets you kept (even though each of you had your own life to live you each took the time out for one or both of us and I cannot stress my gratitude in words for that), the hands that were lended to help... I for one, will never forget the bonds we made and encouraging words shared, the heartfelt sediments that got me here and out of the situation I was in. I hope one day I can be there for each of you as you were there for me.
Thank you to all my friends who reached out to check on me, who called to say something nice, for all the birthday wishes and long distance 😘