Best Gifts for Couples for Every Season
What to give the best anniversary or other holiday give for your significant other? Check out these gifts for couples to make the two of you grateful.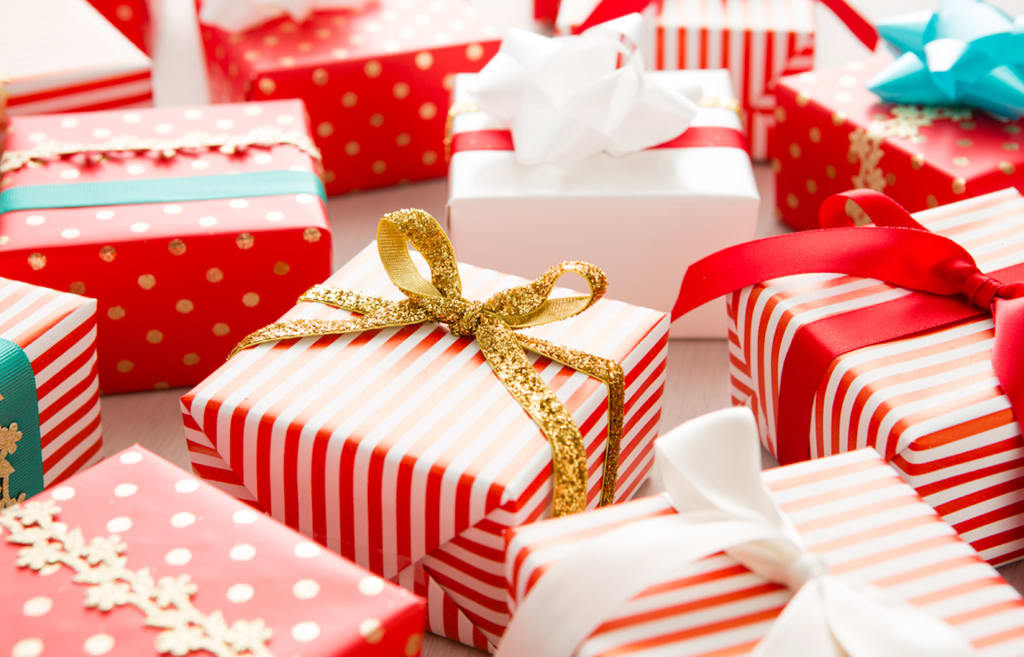 Your wedding anniversary is slowly approaching or your significant other's birthday is in two weeks, now is the time to go on a hunt for a gift! Getting your significant other a gift can be really tough, especially if he's picky or if she doesn't really have an interest in anything. Don't end up buying her that one thing she'll never use, instead, buy something that the two of you can use together!
Couple gifts are not only great for gifting, but it's beneficial for two people, not just one. Rather than buying your partner an anniversary gift, solely for him, but matching glass cups, a blanket that the two of you can use, or something to use for a couples' activity!
There are chances that your partner won't entirely love what you gift to her, so avoid that and buy something that the two of you will love, cherish, and always use! Take a look at any of these gifts for couples to buy as an anniversary gift, or a present for any other holiday.
Do the two of you love whiskey? Then you'll absolutely love this set. Fill this decanter, engraved with "Ours," with your most favorite bottle of whiskey and pour the two glasses engraved with "Yours" and "Mine" for a pleasant consuming. Enjoy this set while spending the night indoors, cuddling up to a good film or having good conversations.
This timeless glass set is ideal if you don't know what to gift your significant other as an anniversary present. It also makes a great decorative piece when displaying it on your tabletop or right at your home bar. While the decanter is made in Italy, the glasses are made in the US.
Go on your monthly picnic, or start doing picnics, with this nifty picnic backpack that's seen as one of the most useful gifts for couples. If the two of you love eating outdoors, then don't go out there without this picnic backpack. It features literally everything that you need in order to have a picnic.
This great looking backpack makes it super easy to store all essentials for a picnic. From pockets to compartments, pack everything that you need, simply close the backpack up, and head on your way! There's also exterior pockets for storing more things and the large interior pocket insulated is designed to keep your meals fresh and alcohol chilled.
I bet the two of you have a difficult time coming up with something to do for date night, right? No couple knows exactly what the two want to do on date night, and I refuse to believe there's a couple out there that actually does. To avoid wasting time on coming up with a date night idea, buy the two of you this very useful Date Night Bucket List from gifts for couples!
Never fall into the deep abyss of not know what to do for date night. Instead, use this unique can chock-full of date ideas on wooden sticks to give you the plans; date ideas that won't break the bank, of course. Each stick has a great plan for any date night, so you and your date will never run out of ideas. Don't rely on each other anymore, rely on the can from now on! This is also a great way to communicate better in a relationship.
The idea of this blanket is literally everything and more. Among the more unique gifts for couples to buy, this customizable blanket will make all of your cuddling sessions more loving! Have the two of you get together and slide under this very cozy blanket featuring a stunningly designed cherry blossom tree with a carved heart in the center that you can customize with your and your partner's initials.
While the blanket is made from recycled material, it's still very soft, cozy, and warm once you're under it. It's also a little stretchy, so you or your partner don't end up tearing it. This blanket certainly calls for hot beverages while snuggled away from the cold outdoors.
Fondue, anyone? This fondue set is ideal for two people to enjoy. Whether using this kit for chocolate or cheese dipping, it'll always make making fondue a romantic time with your significant other.
This kit includes the wooden base, a candle to melt whatever is inside the pot, the pot itself, and two serving prongs for you and your loved one. When it comes to chocolate fondue, you can dip anything from banana slices, strawberries, marshmallows, etc. And for cheese fondue you can dip pretzels, bread, broccoli, and much more! Have your very own fondue night in the comfort of your own home.
Couples who love to travel also love to pinpoint where exactly they went. And if you and your partner travel across the globe often, then you'll love gifting this! It's a cork globe that gives you and your partner the opportunity to pin certain locations you guys traveled to. This way, the two of you can mark where guys went and marking it on the globe is much cooler.
This colorful and super detailed cork globe can be marked by push pins to get the direct locations you and you partner have been together to. Mark beautiful memories by even attaching photos or plane tickets from the destination onto the globe. Make traveling a more fun experience with one of the coolest gifts for couples.
I would just like to say that Marc Stitzlein and Rich Norton are geniuses for coming up with this great gift idea among gifts for couples. Rather than spending so much on a piece of jewelry or a new watch for your partner, consider purchasing this super adorable and romantic anniversary wine box! This can also be a thoughtful wedding gift.
The personalized box features three separate compartments specifically for wine, which aren't included. Starting from the top is your "1st anniversary," then "3rd anniversary," and lastly "5th anniversary." Open the compartment with your specific anniversary and enjoy the bottle of wine that was placed in there! A great idea for an anniversary gift and a special way to celebrate the night with a good bottle of wine.
Champagne should be enjoyed in nice glasses designed for the spirit. That's why this set of two "Have" and "Hold" champagne flutes are what every couple needs. And presenting this as a gift will make anyone in the relationship thrilled.
Make a toast to you and your partner with these lovely, decorative champagne flutes! They're designed to "have" and "hold" in your hands, something both partners can share. The writing is scripted in gold with interlocking infinity rings. Serve every glass of champagne in this special two-piece set!
Have your relationship blossom with these gorgeous hanging vases in the shape of a heart! If you're running low on ideas for gifts for couples, take a look at these vases. You and your significant other can hang these anywhere in the house, whether it's by the kitchen window or in your bedroom, fill the two with both of your favorite flowers and water and simply enjoy the sight of the stunning colors of both the vases and flowers.
They're hand-blown in the shape of hearts that features a split, double opening to place any small bouquet of fresh flowers or rooting plants. If you and your partner love exquisitely colored vases and flowers, don't hesitate to buy this set as a gift for any holiday.
Don't think that just because these bath bombs are last on the list of gifts for couples that they're not worth buying. These bath bombs will blow your mind and will actually send you straight into space—not really. But they're really solar system bath bombs that can make your baths look like you're in the deep, deep galaxy. And a couple who both love space will find these bath bombs to be out of this world.
Relax in the center of the galaxy with these bath bombs that the two of you can share together or individually. It's a nine-piece set that includes ingredients such as mica, orchids, sandalwood, saffron, and honey. They feature bath bombs such as Uranus (black raspberry and vanilla), The Sun (ginger and jasmine), Saturn (lavender), and the other six planets in the solar system!
product review
Reading good literature plays a huge role in my life — and so does online shopping and wine.
Receive stories by Jacqueline Hanikeh in

your feed